Lovullo learned respect from late father's work
D-backs' skipper lost dad two months after being hired as manager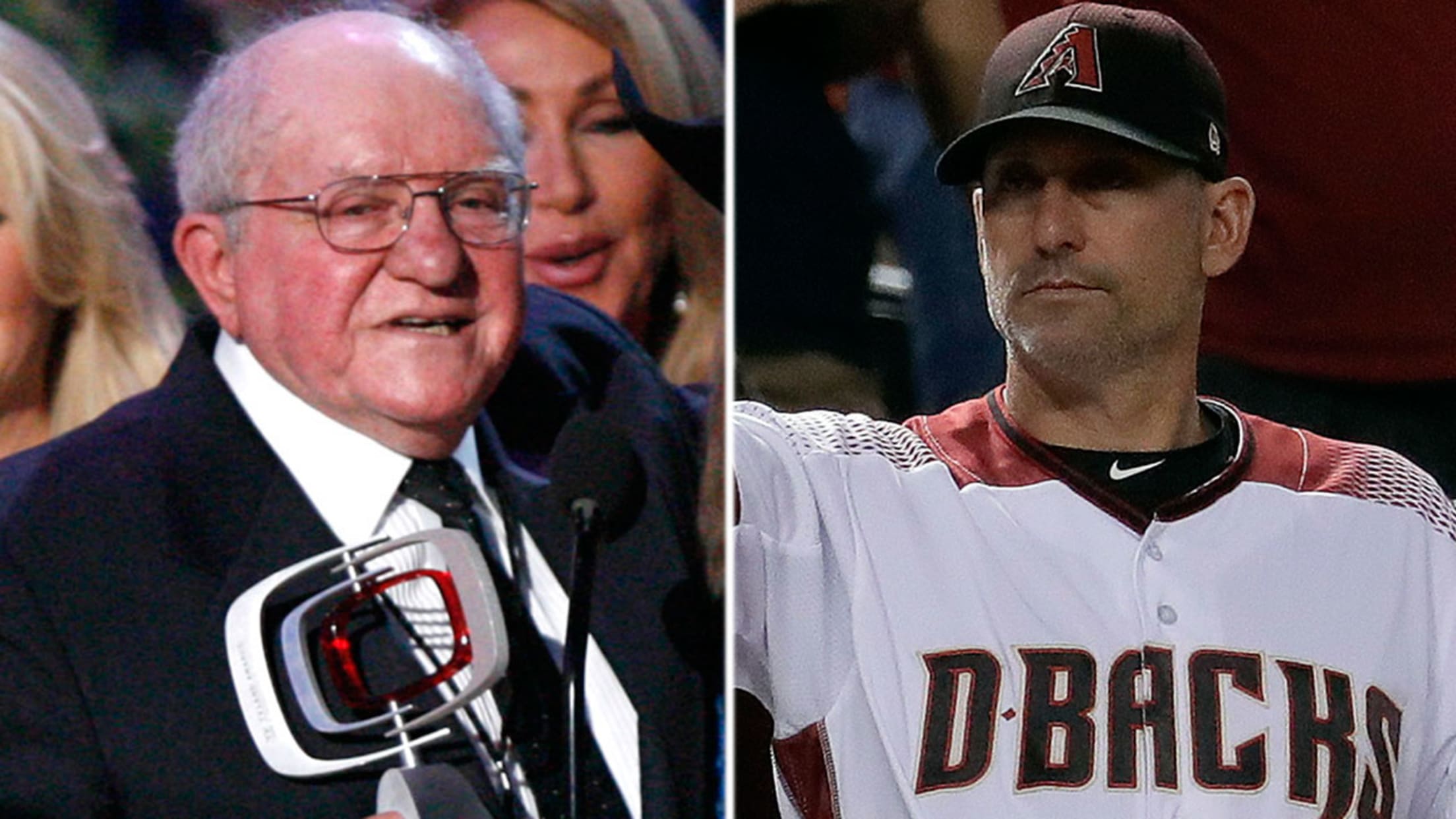 D-backs manager Torey Lovullo's father, Sam, worked as an executive producer on "Hee Haw," a television variety show. (AP)
PHOENIX -- It was Spring Training, and the D-backs were working on executing rundowns on a back field. A handful of Minor Leaguers had been asked to come out and serve as runners.As the drill finished up, the Minor Leaguers began to exit the field to head back to the
PHOENIX -- It was Spring Training, and the D-backs were working on executing rundowns on a back field. A handful of Minor Leaguers had been asked to come out and serve as runners.
As the drill finished up, the Minor Leaguers began to exit the field to head back to the clubhouse when D-backs manager Torey Lovullo ran over to shake each of their hands and thank them for coming.
Like father, like son.
:: Father's Day 2017 ::
Sam Lovullo, who passed away at the age of 88 in January, taught his son to appreciate the people around him.
"Especially if they're doing a favor for you," Torey said. "You need to be mindful of the sacrifice they could have made."
Sam was an executive producer for "Hee Haw," a television variety show that featured country music. The show ran from 1969-71, and then for 21 years in syndication.
Whether it was Roy Clark or Buck Owens, Sam dealt with some of country's biggest stars, but he treated everyone on the set and in his life the same way -- with respect.
Torey would spend his summers around the set, but it wasn't until he got a little older that he realized that the people he called his friends were actually pretty famous.
"I remember there being a deck of cards, and Buck Owens would stop and play a game of cards with me, and I was like, 'Hey Buck, how are you doing?'" Torey said. "I mean, I didn't know who this guy was. He was just 'Buck.'"
Torey's fifth grade teacher was the one who finally got him to understand just who these people were that he was spending time around.
"Once I realized who they were and the impact they had on the entertainment industry, I was like, 'Man, my dad was treating them like normal people and having conversations with them the exact same way we had conversations around our dinner table,'" Torey said.
Ask Torey's players to talk about their manager, and their praise usually starts with his people skills and ability to relate to them. It's something that no doubt would make Sam proud. In fact, Torey is convinced that his dad would be happier about the relationships he's built with his players than even the fact that they are in the thick of a pennant race.
Torey got the D-backs job two months before Sam died, so the two did get to share that moment together. What they don't have is Father's Day together this year, and that is heartbreaking for Torey.
"There's going to be a huge void in my life on that particular day," Torey said. "I'm going to miss him and I'll be thinking about him. I will take comfort in that I had a couple months to give him that special feeling that we were both waiting for -- that I got to this position. He celebrated with me, and that's what I'll focus on. But there's going to be a great deal of sadness that he won't be able to be here or able to watch it on TV, because I know that he'd be very proud of me."
Not just for the job he's done, but also the way he's done the job.