Construction of humidor at Chase continues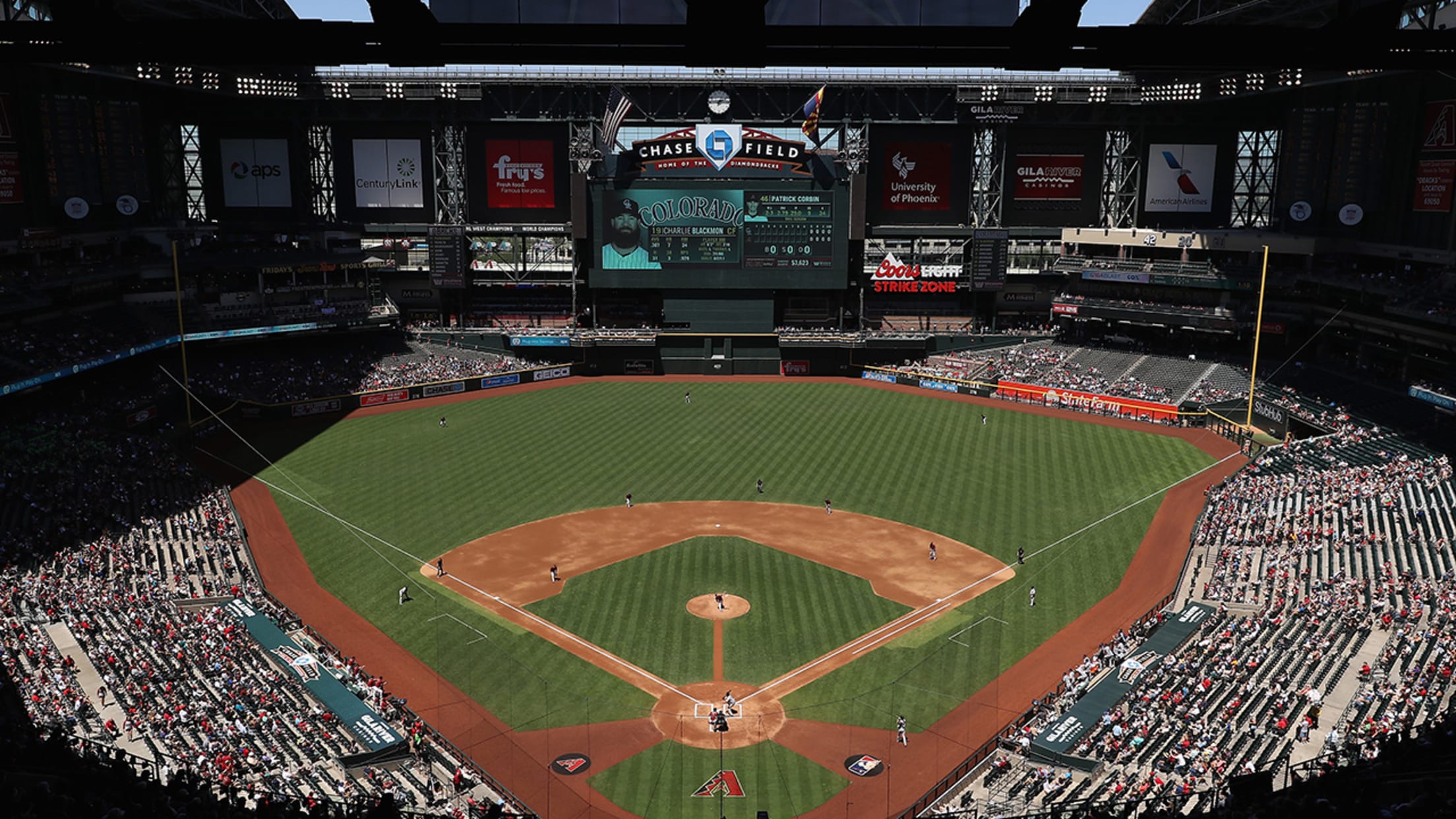 Construction of a humidor at Chase Field will need to be tested to make sure it is in compliance. (Getty Images) (Christian Petersen/Getty Images)
PITTSBURGH -- Construction on the humidor at Chase Field is progressing, and the team could begin using balls stored in there in about a month.Once the construction is complete, the humidor will be tested by University of Massachusetts Lowell to make sure it is in compliance. Then balls will need
PITTSBURGH -- Construction on the humidor at Chase Field is progressing, and the team could begin using balls stored in there in about a month.
Once the construction is complete, the humidor will be tested by University of Massachusetts Lowell to make sure it is in compliance. Then balls will need to be stored in the humidor for two weeks before being used.
"No ball is allowed to be brought out unless it's been there for two weeks," GM Mike Hazen said. "And if they come out and don't get used they have to go back in there. Major League Baseball oversees that."
Pollock progressing
Outfielder A.J. Pollock, who is on the disabled list with a strained right groin, ran on an anti-gravity treadmill Tuesday, took some balls in the outfield and did some hitting at the team's Salt River Fields facility.
"A.J.'s doing well," Hazen said. "Obviously we're going to make sure we do this the right way. We want him back as soon as possible, but we want to make sure he's back 100 percent."
Hazen said that the hope is to get Pollock out on an injury-rehab assignment in 10 days or so, which would put his return to the active roster in about two weeks.
"I would think that's a rough estimate of what we're looking at," Hazen said.
No Sunday starter … yet
The D-backs have not announced a starter for Sunday's series finale with the Marlins, but it will likely be Taijuan Walker if the right-hander comes through his scheduled side session Thursday without any issues. Walker, who is on the disabled list with a blister on his right index finger, threw a simulated game Tuesday.
Stopping streaks
The D-backs win Tuesday night kept them from losing four games in a row for the first time this season, and manager Torey Lovullo attributes that to the starting rotation.
"Somebody within those five starters that we have is going to stop that streak," Lovullo said.