Former A's fan favorite Braden joins broadcast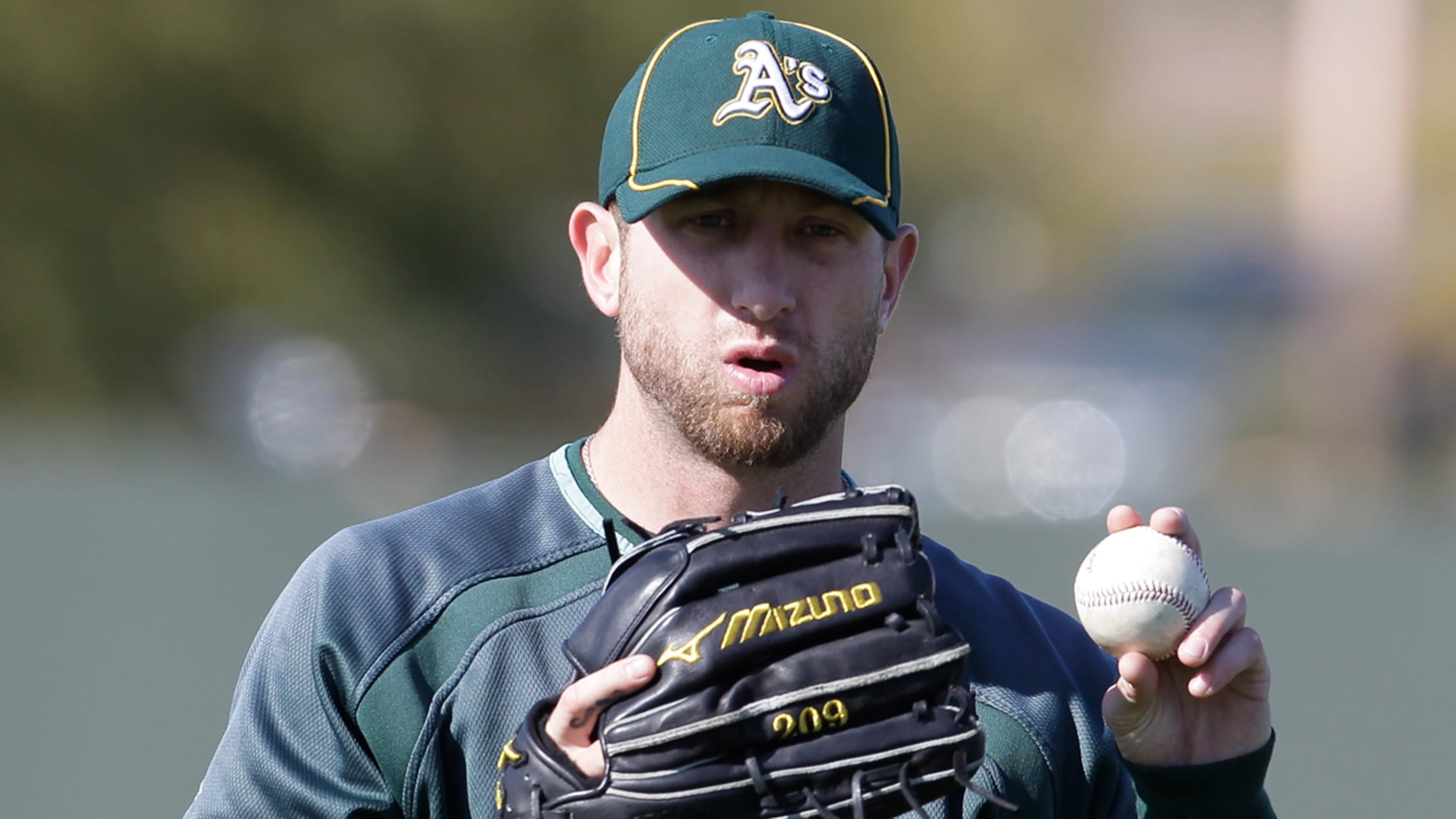 OAKLAND -- Beloved A's alumnus Dallas Braden is the latest former player to join the club's broadcast team, with plans in place for the left-hander to be featured in 35 telecasts as a color commentator during the 2018 season.When not in the booth for NBC Sports California, which made the
OAKLAND -- Beloved A's alumnus Dallas Braden is the latest former player to join the club's broadcast team, with plans in place for the left-hander to be featured in 35 telecasts as a color commentator during the 2018 season.
When not in the booth for NBC Sports California, which made the announcement on Wednesday, Braden is also expected to participate in 54 telecasts in the newly created role of field analyst, "reporting from a unique vantage point close to the action," per the network.
Braden, who played for the A's from 2007-11, threw the 19th perfect game in Major League history on Mother's Day 2010. He will also continue his work as a studio analyst for select pre- and postgame shows on NBCSCA.
"Dallas Braden provides a rare combination of deep baseball knowledge, passion for the game and love for the green and gold," said David Koppett, vice president of content strategy for the network. "He has a true connection with A's fans, and we're looking forward to seeing him in a much more substantial role in 2018."
Another former A's lefty, Mark Mulder, held the guest role of color commentator last season. Prior to that, Scott Hatteberg, Shooty Babitt and Eric Chavez have undertaken the part-time gig. Ray Fosse, meanwhile, remains the primary analyst alongside partner Glen Kuiper.
In addition, longtime in-stadium host Kara Tsuboi has been brought on board as a sideline reporter on the broadcast team for a limited number of home games.
Jane Lee has covered the A's for MLB.com since 2010.