Keuchel joins first-place Braves at good time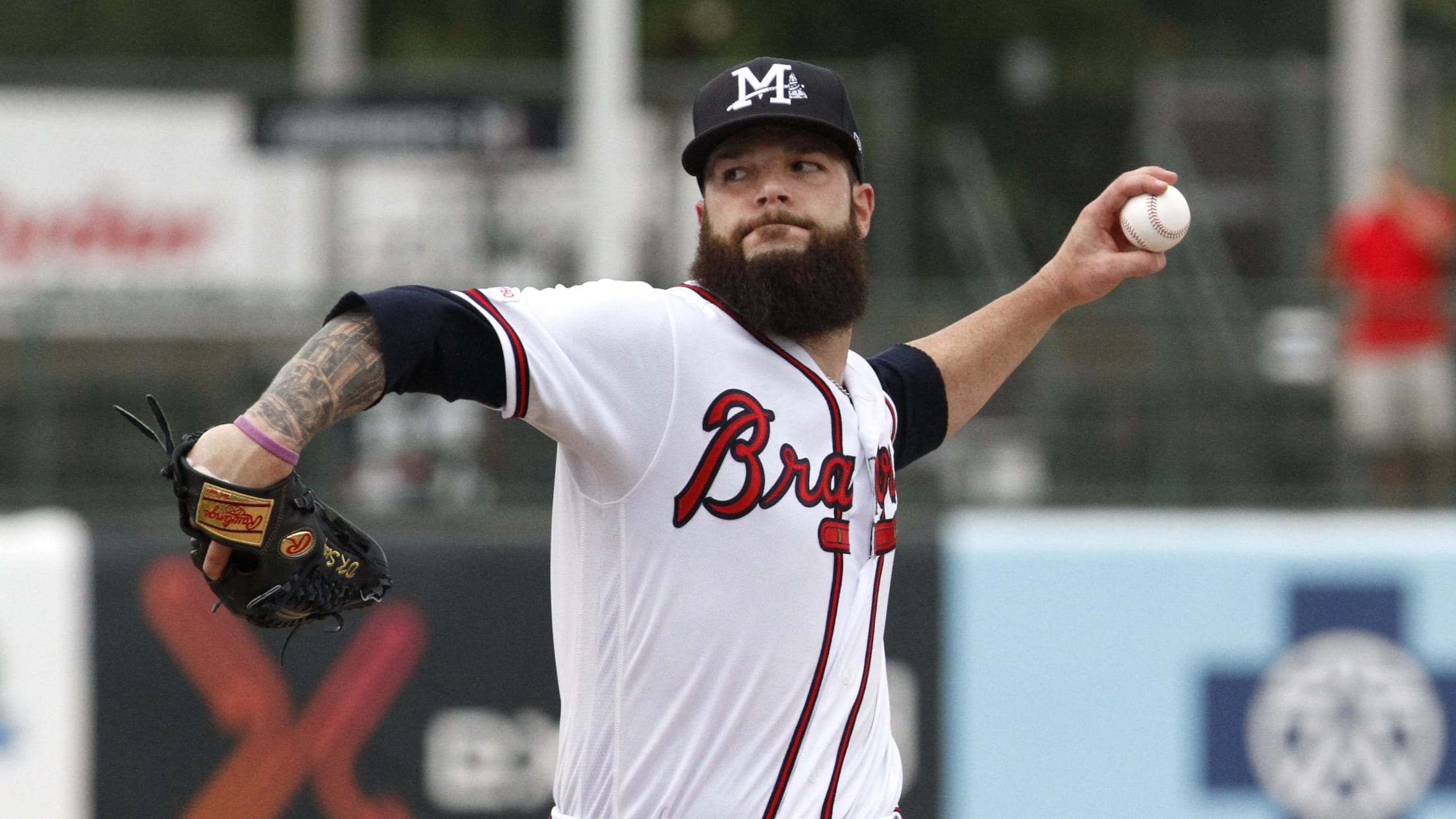 ATLANTA -- Four days before the Braves ended Dallas Keuchel's long exile on the free-agent market, Brian McCann described the 2015 American League Cy Young Award winner as "the real deal." Exactly what Keuchel proves to be for the red-hot Braves remains to be seen. But there is understandably an
ATLANTA -- Four days before the Braves ended Dallas Keuchel's long exile on the free-agent market, Brian McCann described the 2015 American League Cy Young Award winner as "the real deal."
Exactly what Keuchel proves to be for the red-hot Braves remains to be seen. But there is understandably an enhanced level of excitement as he prepares to make his season debut in Friday night's series opener against the division rival Nationals at Nationals Park.
"I'm just anxious to watch him pitch and get him in our mix," Braves manager Brian Snitker said. "I think he's going to be a significant get for us. I think any time you can get somebody with that kind of pedigree, it's pretty good."
Maybe it's a stretch, but we might have already started to see the early stages of the Keuchel Effect. Since giving the 31-year-old southpaw a one-year, $13 million deal, the Braves have gone 11-2 and vaulted into the lead of a National League East race that still counts the improved Nationals as a legit contender.
As the Nationals claimed a series win over the second-place Phillies this week, they kept themselves within eight games of the Braves, who count a two-game set against Washington as just one of the two series losses suffered dating back to May 8.
So maybe the timing is just right for the Braves to introduce the new proven and established piece of their relatively young rotation. A matchup against Stephen Strasburg on enemy territory certainly won't faze Keuchel, who has posted a 2.84 ERA over the nine postseason starts made for the Astros dating back to 2015.
"He's not a guy who's going to blow you away out there, but he's not going to miss his spots," Braves right fielder Nick Markakis said. "He knows how to pitch and controls the strike zone. It's a lot tougher hitting like that, especially with the movement that he has and the experience he has. He's going to be a tremendous fit for us."
Keuchel has not pitched at the big league level since exiting Game 3 of last year's American League Championship Series. But as he worked seven innings in both of the Minor League tuneups he made after signing, he showed he had indeed built necessary arm strength and endurance while spending the past couple of months working out in California.
Now, the veteran hurler will attempt to take a chance of the opportunity to prove he remains among baseball's top pitchers. He might never match the greatness he showed while posting a 2.48 ERA over the 33 starts that earned him the 2015 AL Cy Young Award. But while posting a strong 3.39 ERA over the past two seasons, he produced MLB's second-best ground-ball rate (58.7 percent).
Keuchel will now join a Braves rotation that includes fellow southpaw Max Fried and Mike Soroka, a pair of young hurlers who have posted two of the game's top ground-ball rates this season. In addition, he'll have a chance to extend the mentoring he provided Mike Foltynewicz, before the right-hander was traded from the Astros to the Braves before the 2015 season.
"Folty was one of my guys coming up, and I was really glad to see him grow as a pitcher," Keuchel said. "When you break it down, he's still extremely young. When he made the All-Star team last year, I reached out to him and said, 'I'm proud of you and keep it up."
Keuchel's greatest comfort will likely come from being reunited with McCann, who served as his catcher for the Astros the past two seasons. He has repeatedly described McCann as a Hall of Famer, and the beloved Braves catcher has the utmost respect for the veteran starter who could simply add to the excitement that has been brewing in Atlanta over the past few weeks.
"We've got a lot of talent," McCann said. "Guys are just scratching the surface of what they're capable of. The Braves are going to be good for a long, long time. I think we're just getting to the beginning of it."
Mark Bowman has covered the Braves for MLB.com since 2001.