LeVangie out as Red Sox pitching coach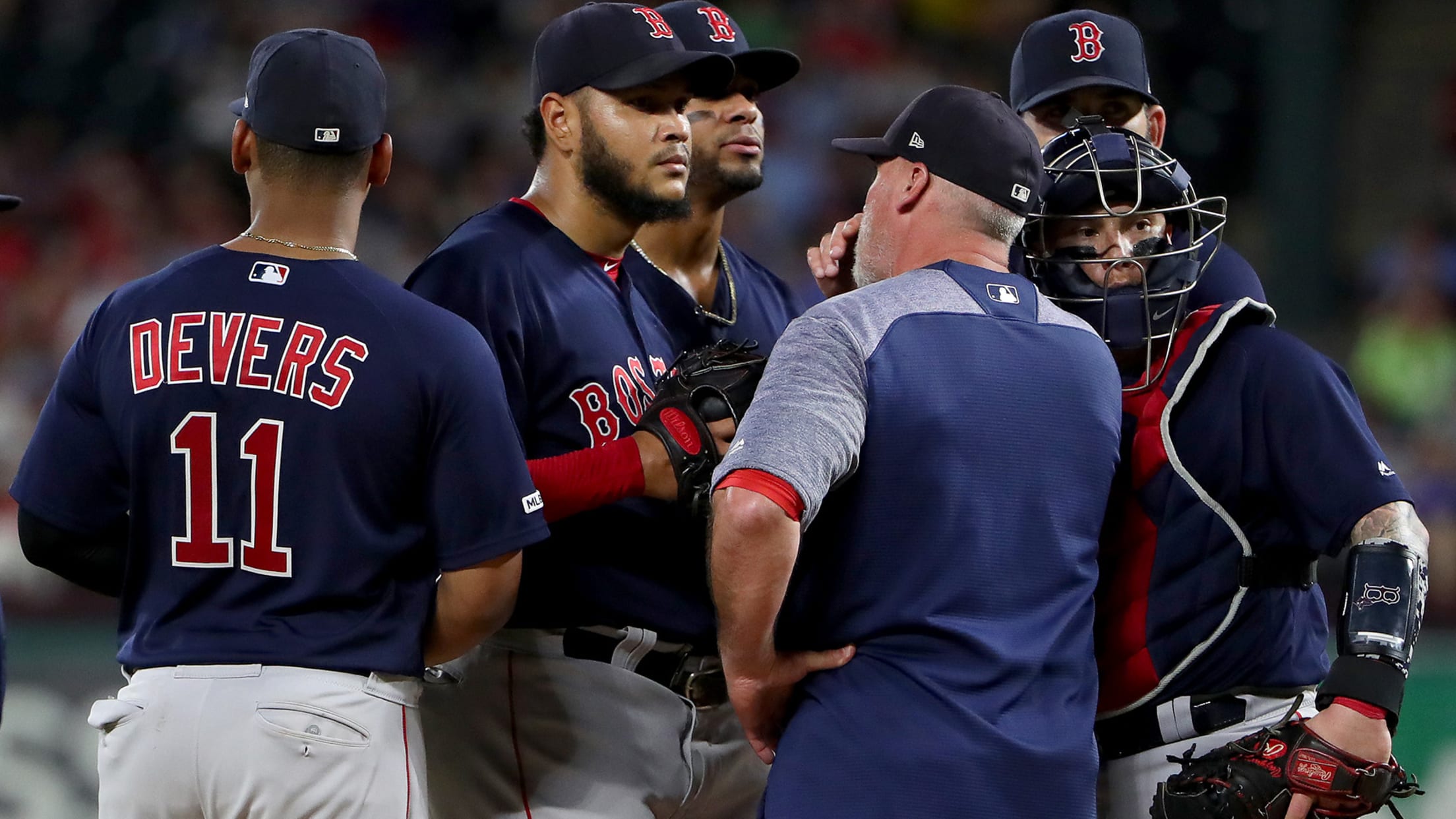 BOSTON -- Dana LeVangie's two-year run as Red Sox pitching coach has come to an end, but one of the longest-tenured members of the organization will stick around as a pro scout. In addition, the club announced that Brian Bannister will no longer serve as assistant pitching coach, but will
BOSTON -- Dana LeVangie's two-year run as Red Sox pitching coach has come to an end, but one of the longest-tenured members of the organization will stick around as a pro scout.
In addition, the club announced that Brian Bannister will no longer serve as assistant pitching coach, but will continue on as vice president of pitching development. Bannister's focus will mainly be in the Minor Leagues going forward.
Steve Langone will move from manager of advance scouting to a pro scout.
Last week, assistant hitting coach Andy Barkett was told he wouldn't be coming back.
This leaves manager Alex Cora with several spots to fill on his coaching staff in the coming days or weeks. In this offseason of transition, the Red Sox are also seeking a replacement for president of baseball operations Dave Dombrowski.
The news of LeVangie's re-assignment comes on the heels of the Red Sox finishing 19th in the Majors with a 4.70 ERA this season. In particular, the starting rotation, billed as the anchor of the team coming into the year, had a disappointing 4.95 ERA.
The 49-year-old LeVangie has been in professional baseball for the last 29 seasons dating back to his time as a Minor League player, all with the Red Sox.
Once his playing career was over, he became the team's bullpen catcher from 1997-04. He become a pro scout from 2005-12.
In '13, LeVangie put the uniform back on as John Farrell named him bullpen coach and catching instructor. He stayed in that role for Farrell's five seasons, and even moved to interim bench coach in '15, after Farrell had been diagnosed with cancer.
When Cora took over for Farrell, he appointed LeVangie as pitching coach, a move that many in the organization supported, including Pedro Martinez, Jason Varitek and several of the team's veteran pitchers.
LeVangie was in charge of a staff in 2018 that was third in the American League with a 3.75 ERA.
But from the very start of '19, when Chris Sale was rocked on Opening Day, the Red Sox had a tough season as a pitching staff.