Dunning encouraged by bullpen session
Right-handed White Sox prospect making strides in rehab from strain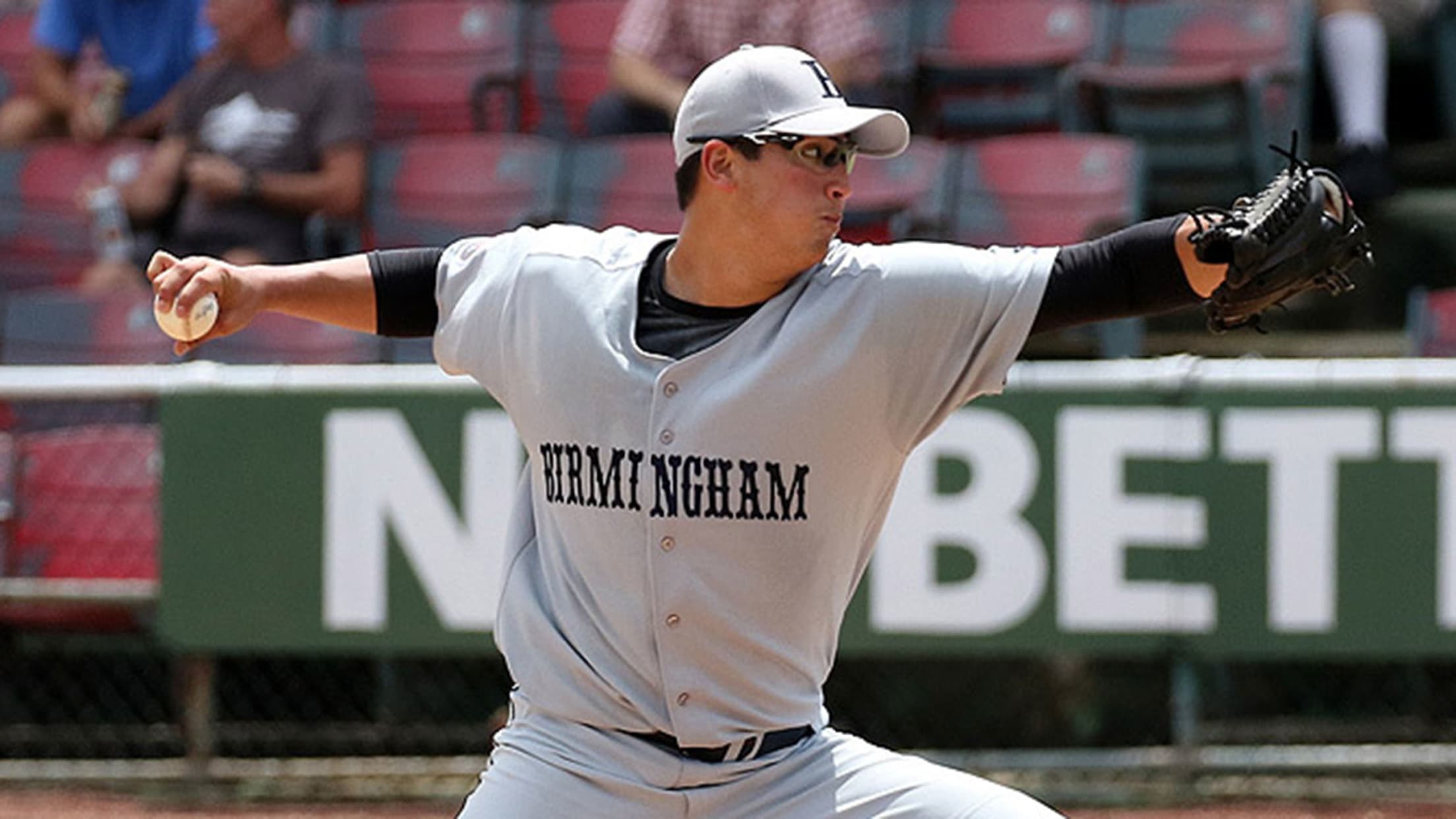 GLENDALE, Ariz. -- The bullpen session thrown by Dane Dunning on Monday at Camelback Ranch consisted of 25 pitches, all fastballs.That's not exactly a groundbreaking accomplishment for the game's No. 61 prospect, per MLB Pipeline, but it's a big step for the right-hander, who exited a Birmingham start on June 23
GLENDALE, Ariz. -- The bullpen session thrown by Dane Dunning on Monday at Camelback Ranch consisted of 25 pitches, all fastballs.
That's not exactly a groundbreaking accomplishment for the game's No. 61 prospect, per MLB Pipeline, but it's a big step for the right-hander, who exited a Birmingham start on June 23 with elbow pain. After preparing for the worst, Dunning was diagnosed with a moderate elbow strain, and his bullpen session Monday is a glimmer of light in his rehab process.
"It's nice that I'm finally able to get off a mound and get back to doing what I love," said Dunning during a break in his workout Tuesday at Camelback Ranch. "It was the very first 'pen I've thrown, and it was a little sporadic with the location. But I'm just happy that it came out well and felt good out of the hand."
"We are going to build off of that," said White Sox director of player development Chris Getz. "But he's bouncing around with a lot of energy and optimistic that things are moving in the right direction, which they are. It's very encouraging for everyone."
Dunning, who turns 24 on Dec. 20, was acquired with Reynaldo Lopez and Lucas Giolito from the Nationals as part of the Adam Eaton trade. He posted a 2.71 ERA with 100 strikeouts over 86 1/3 innings between 2018 stops at Class A Advanced Winston-Salem and Double-A Birmingham.
Dunning's quick road to the Majors appeared to get derailed after he was unable to continue in the fourth inning of the aforementioned start at Montgomery and called for the trainer.
A couple of outings before that, Dunning threw one curveball in the bullpen and felt discomfort. Having never experienced arm pain previously, Dunning didn't think much of it, because the pain went away after that pitch. That feeling changed on his final pitch of the '18 season.
"That was one of the toughest situations of my career, so far, just having to pull myself out of a game," Dunning said. "I know I'm hurt and all that, but I kind of felt like I let the team down a little bit.
"I was just kind of praying for the best. I wasn't thinking it was surgery, but I put myself in that mind frame that it might be a tear. It might be something along the lines of where I need surgery. Like I said, it was a big relief once I found out it was just a sprain and I could just take half a season off and work through it."
The hope is to have Dunning throw in a couple of instructional league games to get the arm battle-tested before he's shut down for the offseason to let it heal more. The specter of surgery still hovers out there for Dunning, but it hasn't deterred his effort to get back to action.
"We've taken a good step forward where we don't need [surgery], but if it's going to go, it's going to go," Dunning said. "I can do all the preventative stuff, but if it's going to tear, it's going to tear.
"There's no stopping that. If that happens, it happens. It would suck, but everything happens for a reason. God has a plan for all of us. I just take it one day at a time and try to keep a smile on my face."