Dunning, Burdi to begin year in Minors camp
Prospects both working their way back from elbow injuries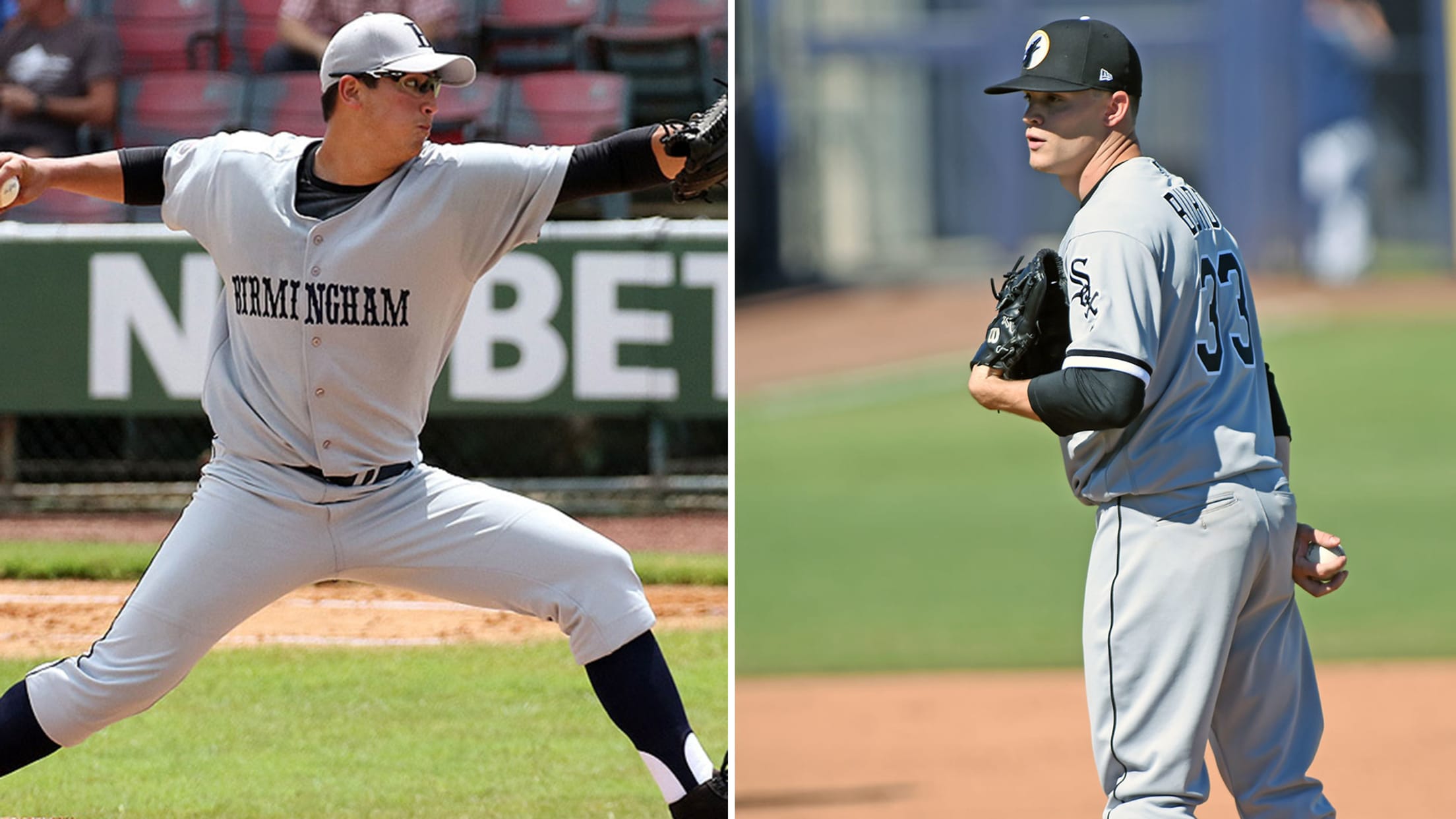 CHICAGO -- Dane Dunning, who was rated No. 80 by MLB Pipeline in the 2019 preseason Top 100 prospects list released Saturday night, and Zack Burdi, sitting No. 17 among White Sox prospects, were not invited to Chicago's big league Spring Training.Burdi had Tommy John surgery on his right elbow
CHICAGO -- Dane Dunning, who was rated No. 80 by MLB Pipeline in the 2019 preseason Top 100 prospects list released Saturday night, and Zack Burdi, sitting No. 17 among White Sox prospects, were not invited to Chicago's big league Spring Training.
Burdi had Tommy John surgery on his right elbow on July 27, 2017, but made seven relief appearances for the Arizona Rookie League affiliate in '18 and continued working in the instructional league. Dunning continues his way back from a moderate right elbow sprain which ended a promising 2018 season at Double-A Birmingham on June 23, which also included pitching during instructs in October.
But their lack of an invite should not be construed as a problem in the pitchers' recovery.
"They're healthy, ready to go," said White Sox director of player development Chris Getz, who talked to both players about the plan during a prospect trip to the Dominican Republic last week. "There's no hesitation with those guys. They're on normal progression right now.
"The thought of them going to minicamp instead of Major League camp was because of what they went through last year. The environment was the best route for them. 2019 is an important year, so let's get off on the right foot in an environment where they can control their intensity."
Banuelos in play at No. 5
Keep an eye on left-hander Manny Banuelos as the leading candidate for the White Sox fifth starter. There was enough interest in the one-time highly-touted prospect to make a trade with the Dodgers for the 27-year-old on Nov. 1, instead of waiting for him to possibly be non-tendered.
"When we were viewing that [prospective non-tender] list with our scouts, [scout] Bill Young was the one who pounded the table and said this kid is back to who he was before. He can help us now," White Sox general manager Rick Hahn said. "We made a small trade for him with the Dodgers and added him to the 40-man [roster] ourselves to sort of beat that market."
Banuelos is out of options. So, the White Sox will have to decide on keeping him by the end of camp. The southpaw, who primarily will be competing with Dylan Covey for a rotation spot as of now, could work out of the bullpen as well.
Third to first
• Catchers Zack Collins and Seby Zavala will open the 2019 season with Triple-A Charlotte, as announced by Getz during Sunday's final SoxFest seminar at the Hilton Chicago. Right-handed pitcher Dylan Cease, ranked No. 21 in the latest Top 100 list, also will begin with the Knights but could move quickly to the big league club.
"He's a very level-headed kid. Very competitive," said Getz of Cease. "Has a very good understanding of himself. We'll see how it goes in Spring Training. I have a lot of confidence in Dylan Cease."
• Getz had praise for the offseason work put in by Eloy Jimenez, the team's top prospect and No. 3 overall per MLB Pipeline.
"He's really taken his nutrition seriously," Getz said. "His body is in great shape and I think we will see that in the field this year."
• Yonder Alonso made it through an entire seminar Sunday without being asked about his brother-in-law, Manny Machado. The first fan question he received dealt with comparing the Cleveland atmosphere, where he played in 2018, to the White Sox.
"God bless you for that question," a smiling Alonso said. "I was not expecting that."
• Hahn talks Machado, next steps at SoxFest
Alonso, Yoan Moncada and Jose Abreu Facetimed Machado during SoxFest opening ceremonies. Moncada said they told Machado how much they wanted him and needed him with the White Sox.