Norris partakes in new kind of adventure
Tigers lefty camps out in Atlanta airport during power outage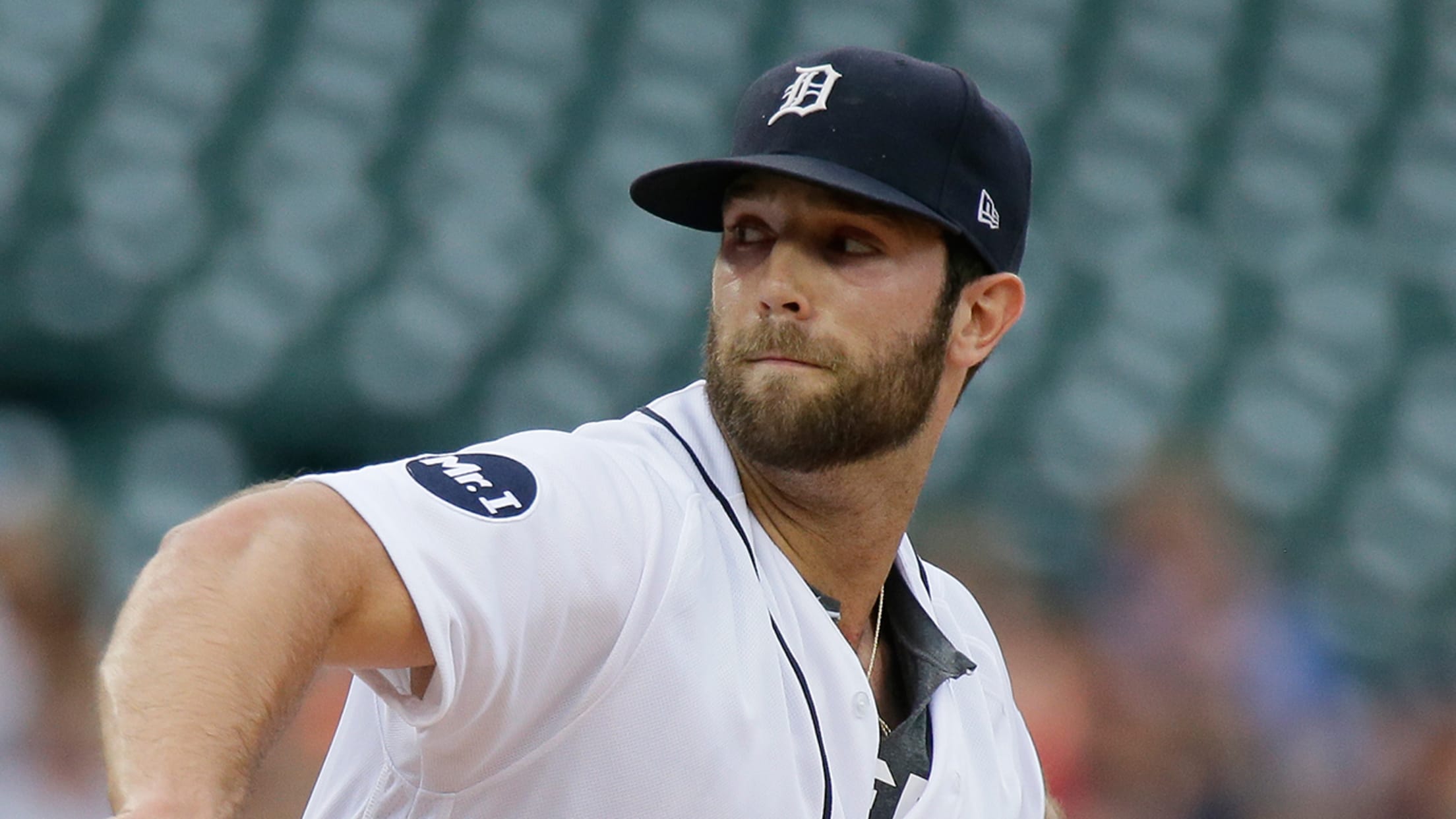 Daniel Norris made unexpected headlines as a prospect for spending Spring Training in a van. He later made a documentary driving cross-country with an award-winning filmmaker. He has surfed in Nicaragua, camped on the beach, survived in the woods and ventured into all sorts of terrain in between. But he
Daniel Norris made unexpected headlines as a prospect for spending Spring Training in a van. He later made a documentary driving cross-country with an award-winning filmmaker. He has surfed in Nicaragua, camped on the beach, survived in the woods and ventured into all sorts of terrain in between. But he never had camping out in an airport on his to-do list.
And yet, as the young Tigers pitcher waited with many others through the power outage at Atlanta's Hartsfield International Airport last Sunday night, he had a familiar feeling as he hiked through the dark, tucked into one of the concourses and unpacked some gear. In the process of getting home for Christmas, he picked up a new travel adventure.
"It was pretty crazy," Norris said. "It was one of those situations where it just felt like a bad movie, where everything that could go wrong, did go wrong. It was crazy. I'm all about adventure, but my kind of adventure is getting lost in the woods and finding your way out."
Norris eventually did find his way out of ATL, but he needed a rental car to do it. He nearly had a remake of "Planes, Trains and Automobiles" on his way back to Johnson City, Tenn., but he arrived home with a story to tell and some gifts in hand.
Norris' offseason travels always lean on the adventurous side, and this year was just slightly different. He spent nearly a month this fall in Santa Barbara, Calif., at Peak Performance Project, finding a workout routine to avoid some of the injuries that have hampered and frustrated him the past couple of years. Not surprisingly, Norris got in some surfing in his schedule -- sometimes hitting the water at sunrise, other times at sunset -- camped by the beach, stayed with friends of renowned filmmaker and good friend Ben Moon and spent off-days taking day trips up and down the Pacific coast.
"I know it sounds crazy, but being out there and training with those guys -- I wasn't really throwing at that point, but I was surfing every day, and it was the best I'd ever surfed," Norris said. "I think it was a testament to my body feeling good. I think it really helped free up muscles."
Norris returned from California a while ago, but his latest travels began with a weekend trip to Telluride, Colo., where he hiked Bridal Veil Falls, worked out and added some photos to his collection. He had an early-morning flight back home Sunday, but he had to connect in Atlanta on the way.
💪🔥 #NoOffSeason pic.twitter.com/cocztSxd8N

— Daniel Norris (@DanielNorris18) December 16, 2017
"I was on my way back, going from Salt Lake to Atlanta, and as soon as we land, we have to hang tight for some reason," Norris said. "Next thing you know, we'd been sitting on the plane for four hours. They couldn't come around and serve drinks because we might be called into the gate."
Once passengers finally deplaned, they walked into a pitch-black airport with cellphone reception nonexistent. Like many other travelers, Norris had to traverse the tunnels in the dark to Terminal F, where they at least had lights working, so he took his carry-on gear and started hiking.
"Nobody really knew that it was a power outage," Norris said.
The cellular service was restored later Sunday night, and after calling family to let them know he was OK, Norris checked his phone and found he'd been rescheduled for a Monday morning flight. He could head into the city, but with power still an issue, there was no guarantee security would be working to let him back in. So like many, he stayed and made camp with what he had, chomping on snack bars and almonds he could get from the airport shops.
"I just tucked behind a trash can, built a barrier with my bags, used a few of my Patagonia coats as a blanket," Norris said.
He woke up Monday morning to another update: His Monday flight had been canceled, and he was rescheduled to fly out Tuesday. That wasn't going to work.
"I have to work out and throw," Norris said. "I just rented a car and drove. It was actually pretty fun. They have some really cool antique shops on the way, so I was able to buy some gifts. But that experience, really feeling stranded and not being able to contact anybody ..."
Gonna brag a little..Signed a contract with Avis Rental cars this morning thanks to #ATLairport 🙌🏽 - it's a 1 day contract & I actually have to pay them but I feel pretty fly in this Kia Rio. Thx to all for making this happen.

FINE PRINT- *tweet contains heavy sarcasm

— Daniel Norris (@DanielNorris18) December 18, 2017
As Norris thinks about reasons to be thankful over the holidays, he isn't going to complain. As he watches coverage of the fires raging through Southern California, he sees places where he stayed and friends he made just weeks earlier, people who in some cases lost everything. But as he sits down with family and talks about his latest travels, he has another story to tell.
"I've been on so many random trips, they figured I was fine," Norris said.