Duffy's odds good for Thursday starting nod
Lefty has been on DL since Aug. 13 with shoulder impingement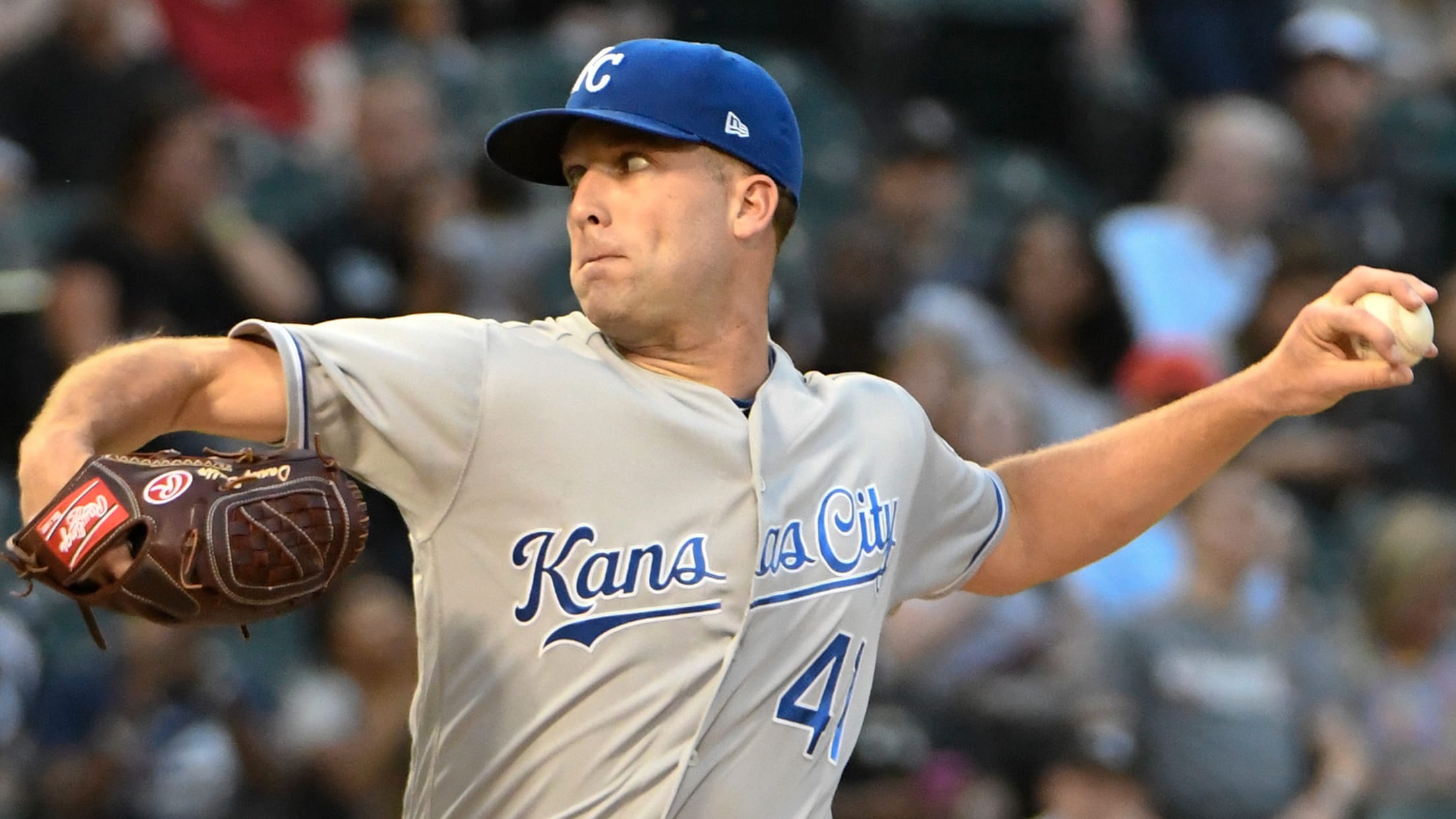 ST. PETERSBURG -- Royals manager Ned Yost said he was about 95 percent sure that left-hander Danny Duffy would come off the disabled list and start on Thursday."I'm not going to put it in cement yet," Yost said. "We've still got a couple of days to go, but it looks
ST. PETERSBURG -- Royals manager Ned Yost said he was about 95 percent sure that left-hander Danny Duffy would come off the disabled list and start on Thursday.
"I'm not going to put it in cement yet," Yost said. "We've still got a couple of days to go, but it looks that way."
Duffy, who has been battling left shoulder impingement, had a bullpen session on Monday in which he threw around 30 pitches.
"It went well," Duffy said. "[My shoulder] loosened up as it went. This time of year, everyone has something going on [injury-wise], so I'll give it a shot. I feel like I'm at the point where I'm good. I feel like if whatever percentage I have left in the tank is good enough to dominate; I'll give it a go."
Duffy, who is 7-11 with a 4.90 ERA in 25 starts, had an anti-inflammatory shot about 10 days ago.
"It took longer [to help] than I thought it would," Duffy said. "But I'm not waking up sore anymore. It's good. We've prepared enough mentally and physically to go."
Duffy added he is continuously frustrated each year by injuries.
"I'm getting pretty tired of it, the obligatory DL stint every year," Duffy said. "I'm sick of it. I'll get through this, and in the offseason I'll bust my [rear] to get after it and give this team 200 innings. I've had eight [seasons] to do it, and haven't.
"I just have to do a better job of strengthening that area, strengthening the [rotator] cuff. They've harped on that with me for a while. I have to find a program that will let me better do that. When I'm going good, I'm really tired of hearing that 'when healthy' quote. I want to be good because I'm good, not just because I'm finally healthy."