Swanson injury keeps him out of Philly opener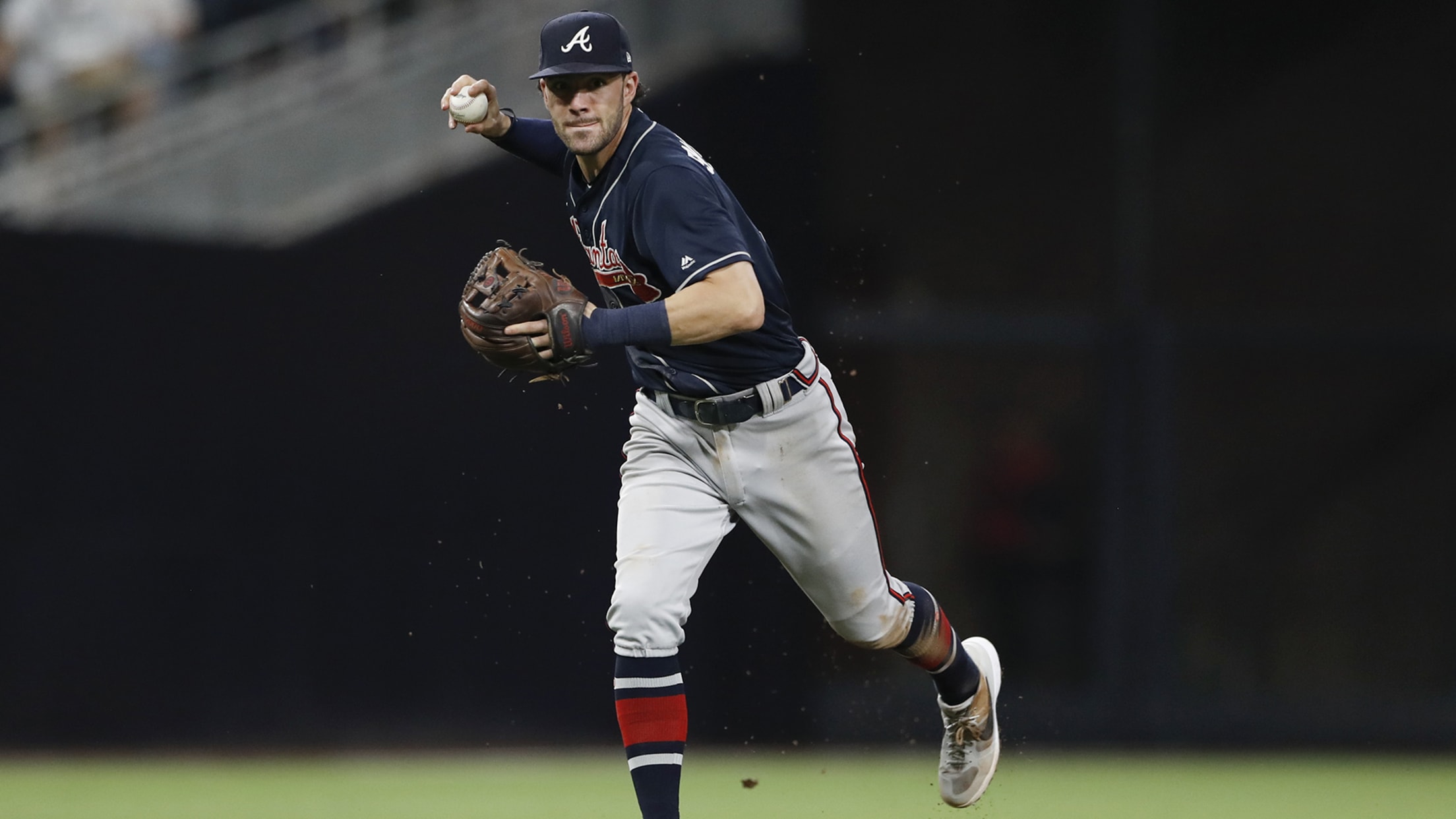 PHILADELPHIA -- Braves shortstop Dansby Swanson was not in the lineup for Friday's series opener against the Phillies at Citizens Bank Park, as his left heel injury has proven to be more serious than the club originally expected. Swanson missed Wednesday's game against the Royals after landing awkwardly on the
PHILADELPHIA -- Braves shortstop Dansby Swanson was not in the lineup for Friday's series opener against the Phillies at Citizens Bank Park, as his left heel injury has proven to be more serious than the club originally expected.
Swanson missed Wednesday's game against the Royals after landing awkwardly on the first-base bag while attempting to beat out a seventh-inning grounder on Tuesday. He finished out that game, but sat Wednesday with the hopes of returning following Thursday's day off.
"He's still quite a bit sore in that heel," Atlanta manager Brian Snitker said Friday. "He worked out this afternoon -- went out and tried running around, and [it] just wasn't going to work. So, we'll treat him up and look at him again tomorrow."
So, is it concerning that Swanson's heel soreness hadn't subsided ahead of the Braves' crucial six-game road trip against the Phillies and Nationals?
"Yeah, it is," Snitker said. "It's a little worse than what we anticipated. It's a tough thing to play through. So, like I said, just keep treating him and see where he's at tomorrow, and see what we need to do."
Though Snitker is obviously hoping to get Swanson back in the lineup as soon as possible, the Braves skipper admitted that a stint on the injured list is possible if the issue continues to linger.
"It may come to that," Snitker said. "We'll just have to wait and see."
Johan Camargo started in Swanson's place for a second straight game Friday, in his 12th appearance at shortstop this season and his 56th over three years with the Braves. Veteran utility man Charlie Culberson is another option up the middle after starting 15 games at short last season with Atlanta.
"We have a very capable [lineup]. We're covered," Snitker said. "That's why I like having guys like that."