Daulton was team leader for '93 Phillies
Catcher made Major League debut in '83, finished fourth in club history for games caught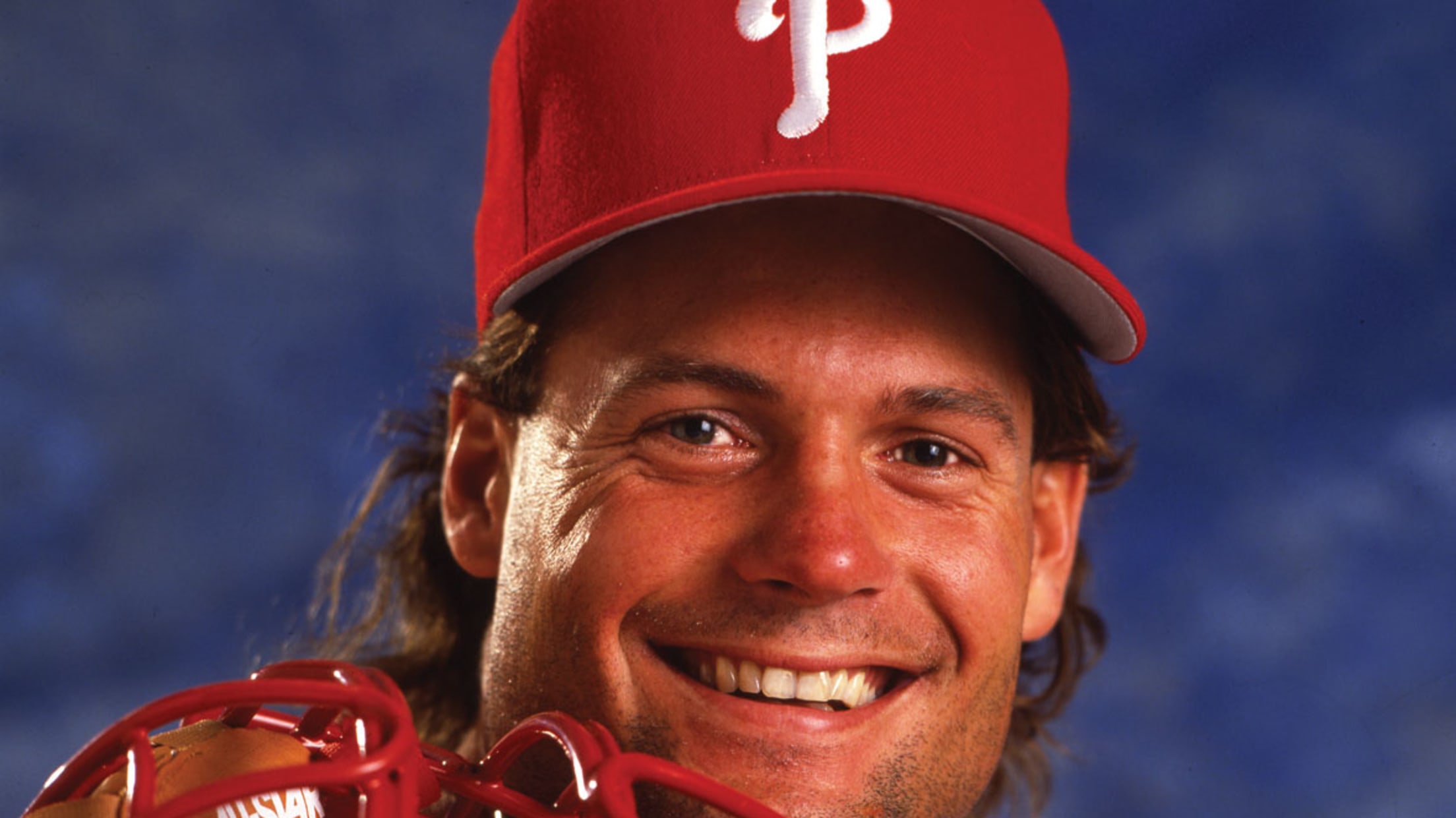 Darren Arthur Daulton, a 170-pound catcher out of Arkansas City (Kansas) High School, was selected in the 25th round of the 1980 June Draft by the Phillies. The 629th overall selection developed into a three-time All-Star who wound up playing 14 seasons with the Phillies (1983; '85-97), the longest tenure
Darren Arthur Daulton, a 170-pound catcher out of Arkansas City (Kansas) High School, was selected in the 25th round of the 1980 June Draft by the Phillies. The 629th overall selection developed into a three-time All-Star who wound up playing 14 seasons with the Phillies (1983; '85-97), the longest tenure for a catcher in franchise history. He was traded to the Florida Marlins on July 21, 1997, where he would spend the final two and a half months of his playing career.
Daulton was universally respected as the team leader of the 1993 National League champion Phillies. Manager Jim Fregosi trusted him to run the clubhouse, patting guys on the back or reaming them out. Daulton would challenge anyone and was the general on the field.
"I played with better players. I've coached better players," said longtime Phillies coach John Vukovich. "I never saw a bigger leader. For me, he set the standard of being a man."
As an 18-year-old, the left-handed-hitting Daulton made his pro debut with Helena in the Pioneer League, hitting just .200 in 27 games. He climbed the Minor League ladder, a six-year journey through Spartanburg, Peninsula, Reading, Portland (Ore.) and Portland (Maine).
Daulton's Major League debut came on Sept. 25, 1983, as a defensive replacement in the 10th inning of a game in St. Louis. Daulton became a full-time Major Leaguer in 1988, joining Lance Parrish and John Russell as catchers on that club.
Daulton led the NL with 109 RBIs in 1992, becoming just the fourth catcher to win the RBI title. He's the only catcher in Phillies history with two 100-RBI seasons (109 in 1992 and 105 in '93). In addition, Daulton holds the Phils' single-season records for a catcher in walks (117), doubles (35), putouts (981) and double plays (19). Each record was set in '93.
At the end of Daulton's career, he was fourth in club history for most games caught (965). His last game with the Phillies was July 20, 1997. Playing right field against the Pittsburgh Pirates at Veterans Stadium, Daulton batted third and drove in his final run on a triple. He was traded to the Marlins the next day for outfielder Billy McMillion. Daulton finished his career hitting .262 with the Marlins, .250 in their NL Championship Series win and .389 in the World Series.
Daulton's last regular-season game was as a Marlins pinch-hitter against the Phillies' Ricky Bottalico on Sept. 28, 1997, a popup to second base at Veterans Stadium. He was the starting first baseman in his very last game, Game 7 of the 1997 World Series at Pro Player Stadium. Daulton batted cleanup.
Daulton batted .245 in 1,109 games with the Phillies, with 189 doubles, 134 home runs and 588 RBIs. He was inducted into the Reading Baseball Hall of Fame (1997), selected as the starting catcher on the All-Vet team (2003) and inducted into the Phillies Toyota Wall of Fame (2010).
Darren Daulton -- Dutch, Bubba, No. 10, All-Star catcher, leader, tough competitor -- arrived as a kid and grew into a man in Philadelphia. He's one of the most beloved players to ever wear a Phillies uniform.
Larry Shenk is in charge of alumni relations and team historian for the Phillies.