Darwinzon placed on IL with SC joint sprain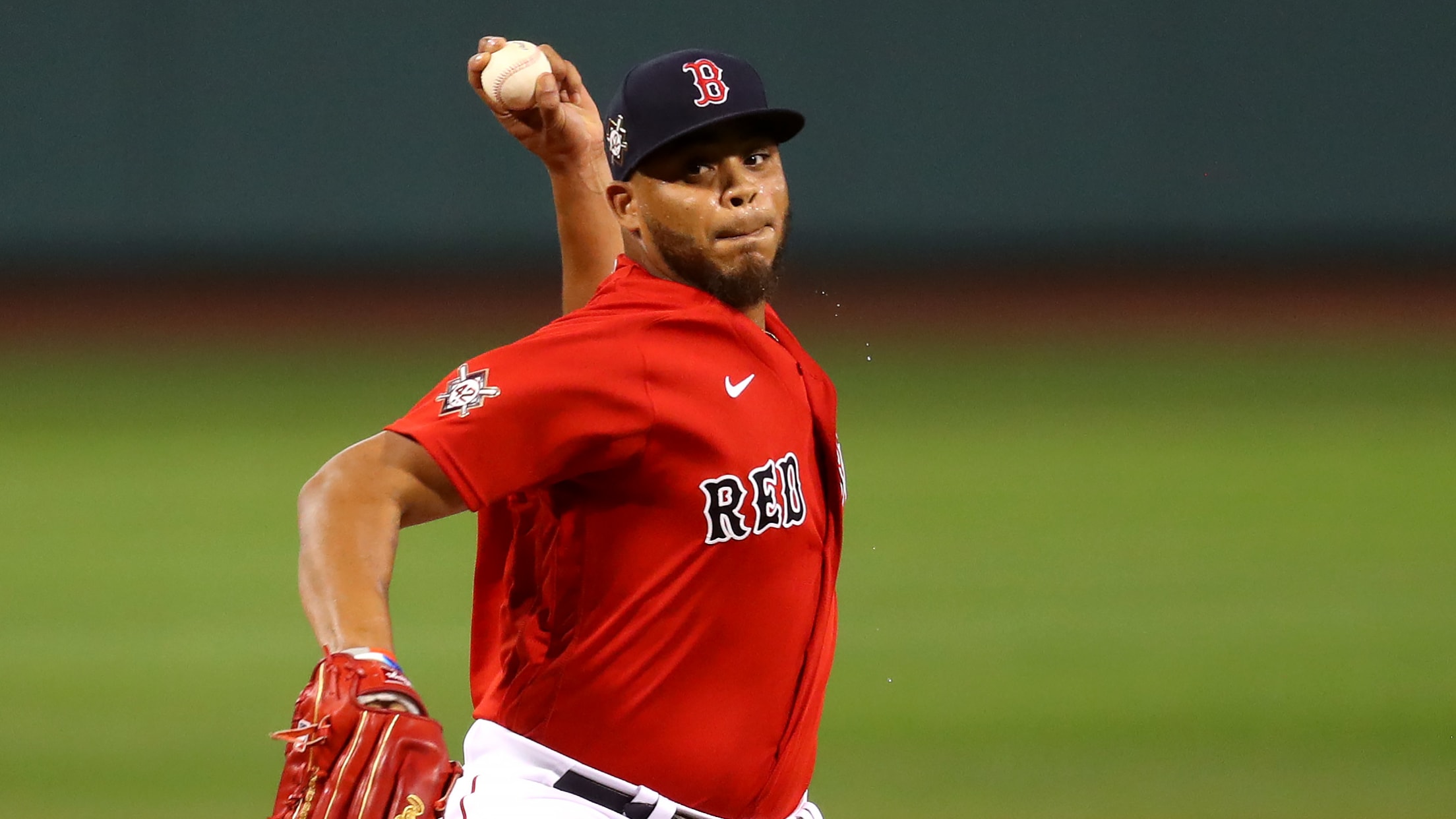 BOSTON -- It was eye-opening when Red Sox lefty Darwinzon Hernandez topped out at 93.3 mph on his fastball in his brief relief outing on Saturday. Hernandez is typically in the mid-to-upper 90s. Prior to Monday night's game against the Braves, the Red Sox placed the reliever on the injured
BOSTON -- It was eye-opening when Red Sox lefty Darwinzon Hernandez topped out at 93.3 mph on his fastball in his brief relief outing on Saturday. Hernandez is typically in the mid-to-upper 90s.
Prior to Monday night's game against the Braves, the Red Sox placed the reliever on the injured list with a sprained left SC joint (linking the clavicle to the sternum).
"There's some inflammation there," said Red Sox manager Ron Roenicke. "They've checked him out, and they were trying to decide on just to rest him for a few days or IL him, so the decision was to IL him and give himself a little more chance to rest before we get him going again."
Hernandez is one of the pitchers the Red Sox are most excited about. The 23-year-old can be overpowering and has experience as a starter and in relief.
The club is choosing to be conservative with someone who could be a significant piece of its future.
"We're obviously taking care of him and making sure we do everything right with him," Roenicke said. "He's felt this but he hasn't really told anyone it's an issue, so when he's pitching, he doesn't feel it. He feels it maybe a little bit the next day, but he hasn't felt it while pitching. The other day, as you know, we didn't have him go back out there and things just didn't look like [right], and this is what they have found."
Hernandez started the season late due to testing positive to COVID-19 before Summer Camp.
He quickly made up for lost time, not allowing any runs in his three relief outings, striking out seven over 4 2/3 innings.
The move of Hernandez to the IL in addition to the trades of outfielder Kevin Pillar and lefty Josh Osich put the Red Sox in a scramble for players in the hours leading up to Monday's game.
They added left-hander Mike Kickham, right-hander Robinson Leyer, and infielder/outfielder Yairo Muñoz to the active roster from the alternate training Site.