Roberts doesn't expect D-backs to let up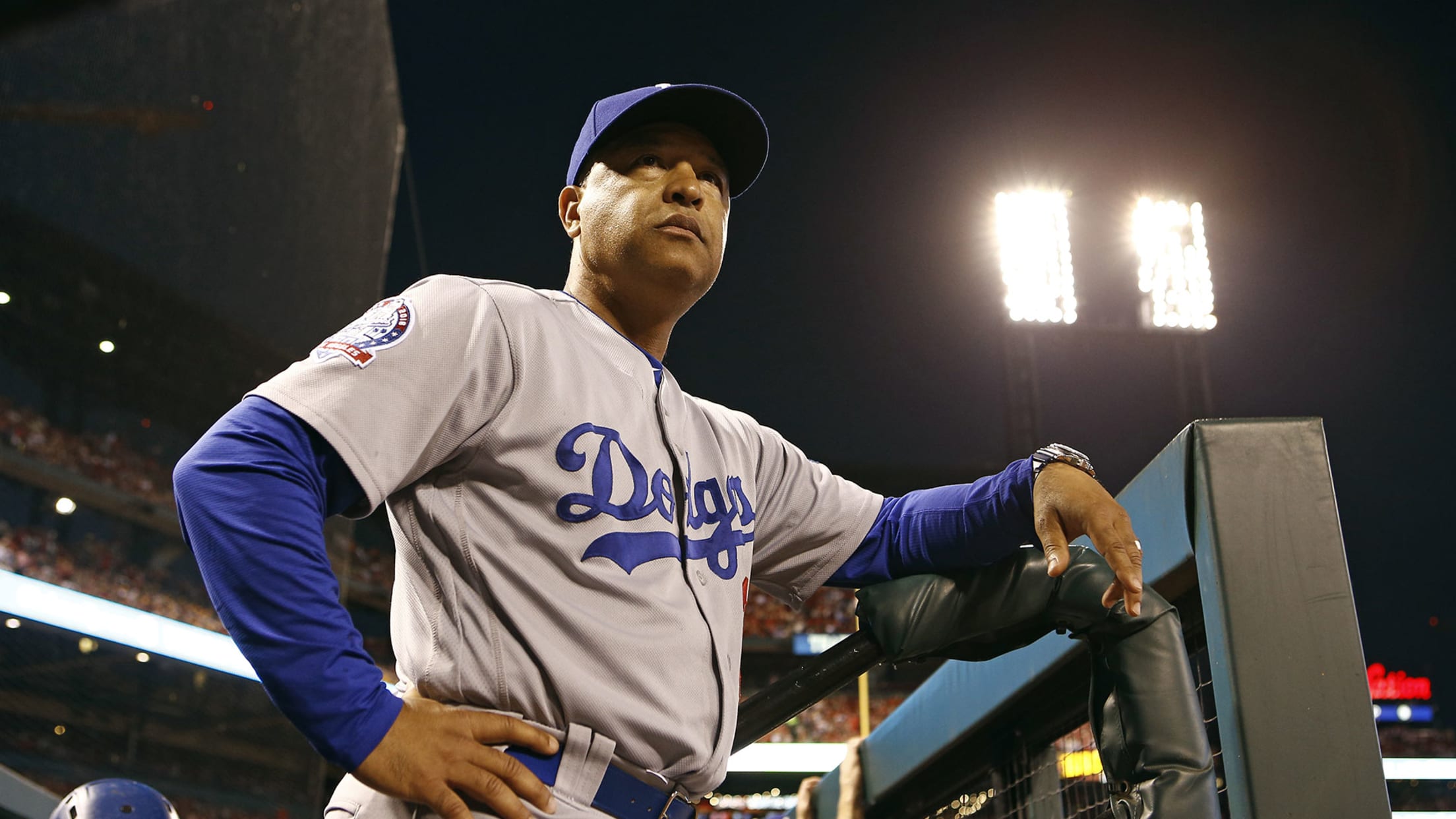 PHOENIX -- With top sluggers Paul Goldschmidt and David Peralta not in the starting lineup for the D-backs on Monday night, "integrity of the game" became a hot topic of discussion in Dodgers manager Dave Roberts' pregame media scrum."The Diamondbacks used a reserve lineup a couple of days ago and
PHOENIX -- With top sluggers Paul Goldschmidt and David Peralta not in the starting lineup for the D-backs on Monday night, "integrity of the game" became a hot topic of discussion in Dodgers manager Dave Roberts' pregame media scrum.
"The Diamondbacks used a reserve lineup a couple of days ago and scored a bunch of runs," said Roberts of the D-backs rolling to a 9-0 win over the Cubs on Wednesday with a lineup loaded with reserves. "They're going to play 162 games. That's what we expect."
Arizona manager Torey Lovullo said Goldschmidt was promised a day off as soon as the D-backs were mathematically eliminated, which happened on Sunday. Lovullo said he spoke with Colorado manager Bud Black on Sunday and told him while he may rest a player or two in the Dodgers series, he would "make sure" the D-backs did their best to win, MLB.com's Steve Gilbert reported.
The Dodgers are trying to clinch their sixth consecutive National League West title and the Rockies are trying to catch them, the latter scheduled to play Philadelphia in the current series, then Washington.
"I know Gabe [Kapler, Philadelphia's manager] and Davey [Martinez, Washington's manager]. For me, men of high character, organizations the same, I expect them to go out and try to win a baseball game," said Roberts. "We would try to do the same thing. That's what you sign up for when you put this uniform on -- to go out there and the goal is to win every game, regardless of the situation your team is in."
Chargois comes off DL
The Dodgers activated right-handed reliever JT Chargois off the disabled list on Monday, maxing out the active roster at 40.
Chargois made 38 relief appearances this season, going 2-4 with a 3.45 ERA, but missed 29 games with nerve irritation after leaving the game on Aug. 20 against the Cardinals.
"With six games left, we've got to go with guys we know have done it recently," said Roberts, who will use Chargois if an appropriate situation arises.
Chargois gives the Dodgers 16 active relievers -- Julio Urias, Kenta Maeda, Pat Venditte, Josh Fields, Ryan Madson, Dylan Floro, Pedro Baez, Tony Cingrani, Alex Wood, Zachary Rosscup, Yimi Garcia, Caleb Ferguson, Kenley Jansen, Scott Alexander, John Axford, plus Chargois.
"We have a lot of guys that have responded positively in some pretty tough spots," Roberts said of the current bullpen. "In the middle part of the season, there was some questions, but I think that it's become a lot more clear who we have now and going forward."
The Dodgers are unlikely to carry more than eight relievers if they get to the first round of the playoffs. Daniel Hudson, Brock Stewart, Tom Koehler, Erik Goeddel and Dennis Santana are on the 60-day disabled list.
Ken Gurnick has covered the Dodgers for MLB.com since 2001.