Winfield traded for dinner? An investigation
We went straight to the sources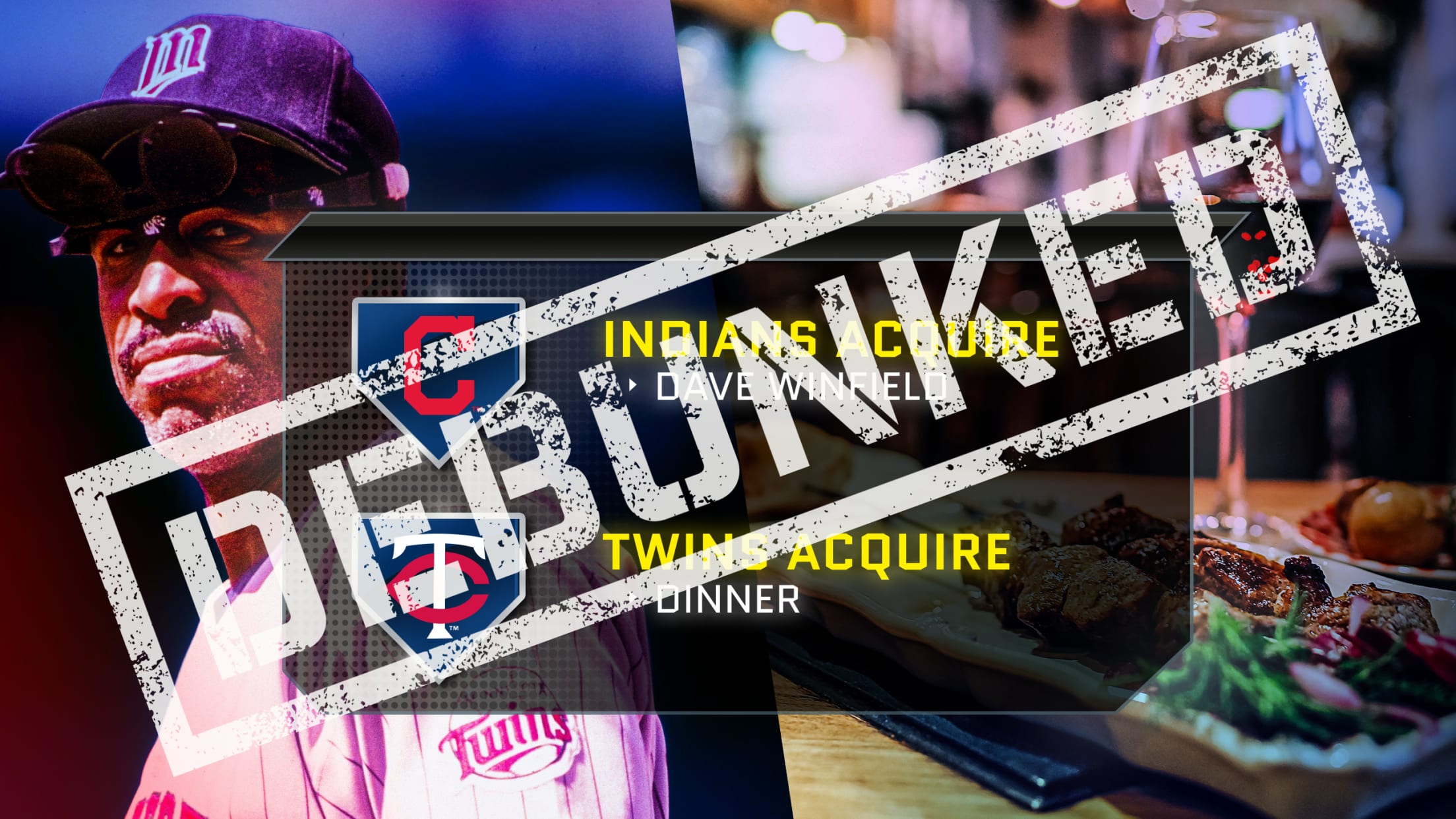 You've probably heard about it before, it's on all the weirdest baseball trade ever lists. Right next to the guy getting exchanged for a bag of baseballs or Johnny Jones getting swapped for a live turkey: Future Hall of Famer Dave Winfield was dealt for a dinner in 1994. Articles
You've probably heard about it before, it's on all the weirdest baseball trade ever lists. Right next to the guy getting exchanged for a bag of baseballs or Johnny Jones getting swapped for a live turkey: Future Hall of Famer Dave Winfield was dealt for a dinner in 1994.
Articles have claimed it was anything from a nice steak supper to a hefty $100 meal to a measly slice of pizza. So, with the Trade Deadline upon us, we went directly to the GMs involved to see if any of this actually happened. Baseball stories have a way of exaggerating themselves over the years and we wanted to investigate one of the more ridiculous. Here's the real story.
1994 was a tumultuous year for baseball. A players strike broke out on Aug. 12 and no further games were played that season. No playoffs, and no World Series for the first time in 90 years.
But general managers didn't know if baseball would return at the time, and around the waiver Trade Deadline on Aug. 31 they had to assume that it would, continuing to make trade deals that made the most sense for their teams. The Twins' Andy MacPhail, whose team was out of contention at that point, was one of those GMs looking to move around players.
"Our last game was Aug. 10 and we were 14 games back and about seven games under .500," MacPhail tells MLB.com. "And the players were on strike. ... We didn't know if we'd get started again."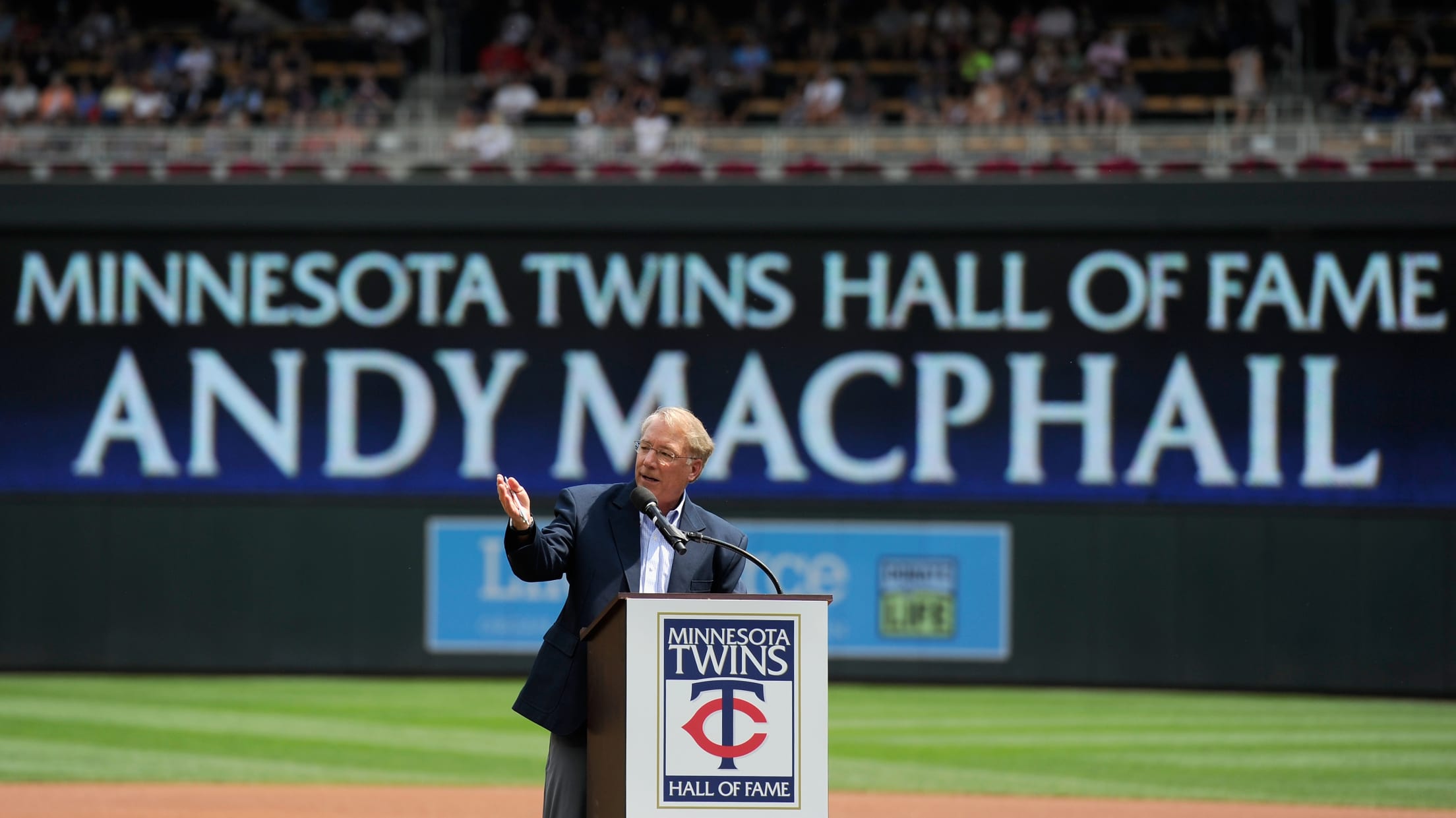 42-year-old Twins DH Dave Winfield was nearing the end of his career and MacPhail wanted to get him one more shot at playing for a contender. The future Hall of Famer had 10 homers and 43 RBIs in 74 games and could probably still help a team down the stretch.
"I was probably more focused on giving Dave's at-bats to Pedro Muñoz, this 25-year-old who was having a good year for us," MacPhail remembers.
The Indians, meanwhile, were just one game out of first place, and GM John Hart wanted a veteran presence to help guide young stars like Manny Ramirez, Kenny Lofton and Omar Vizquel.
"It was like 40-plus years in Cleveland since they'd been to the postseason," Hart tells MLB.com. "We're knockin' on the door. ... Nobody had come out and said the season is gonna end. What happens if we do come back? We're still a very young team. ... Dave Winfield had been in the league, we all felt that he was sorta at the end of the line. Dave was a great makeup guy -- a wonderful guy. He'd been there before, he was experienced."
So, Winfield to Cleveland it was. Hart and MacPhail were also good friends, and they agreed the transaction would be more about helping Winfield than really getting anything in return. And with the strike still going on, nobody even knew if there'd be baseball again. Because of all of this, Hart recalls that the two GMs had decided that it would be Winfield for "future considerations."
But where did the dinner part come from?
"John and I had a history of deals and it was a much more collegial time back then for GMs," MacPhail says, explaining that the two played tennis together and went out for meals together with their wives all the time. "I'm sure we said, like, we'll figure it out. If we don't get restarted, then obviously I don't need anything. We'll figure it out, maybe [John] buys dinner at the GM Meetings."
"[The dinner] was very tongue and cheek," Hart says. "I would never want a player, especially a player that we have such great respect for, to feel undervalued."
"He was a Hall of Fame-caliber player," MacPhail adds. "He shouldn't be traded for a dinner and it never should have come out that way. ... Obviously, I didn't need anything because he never put on their uniform. [The dinner] was a flippant remark."
So, although there was a passing comment about a dinner, a future Hall of Famer being traded outright for a meal isn't exactly how it happened. It was more of a fun, eye-catching story that was picked up by the press and run with over the years. Winfield never put on an Indians uniform in '94, there was no real need for a transactional return and there was no specific meal that MacPhail and Hart agreed to: "This is it. This is for Winfield."
Weirdly enough, Winfield did sign as a free agent with Cleveland the following season before retiring. Hart got the guy he wanted and didn't even have to "take anybody out to dinner" to make it happen. The 43-year-old played until the end of the regular season and the Indians appeared in their first World Series in 41 years.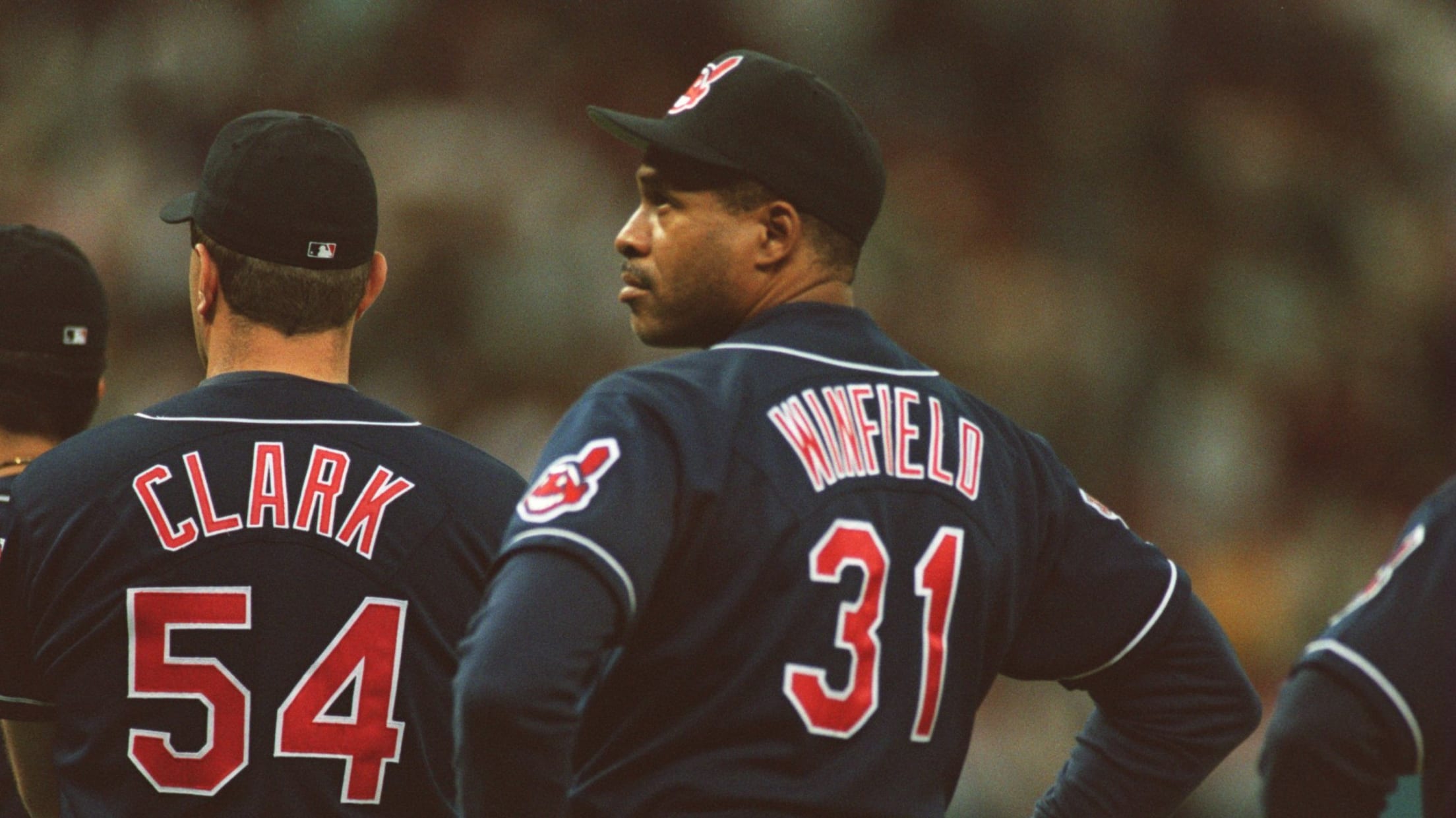 Matt Monagan is a writer for MLB.com. In his spare time, he travels and searches Twitter for Wily Mo Peña news.