Former All-Star second baseman Nelson dies
Worked for Brewers in numerous capacities; stole 119 bases for Rangers from 1972-74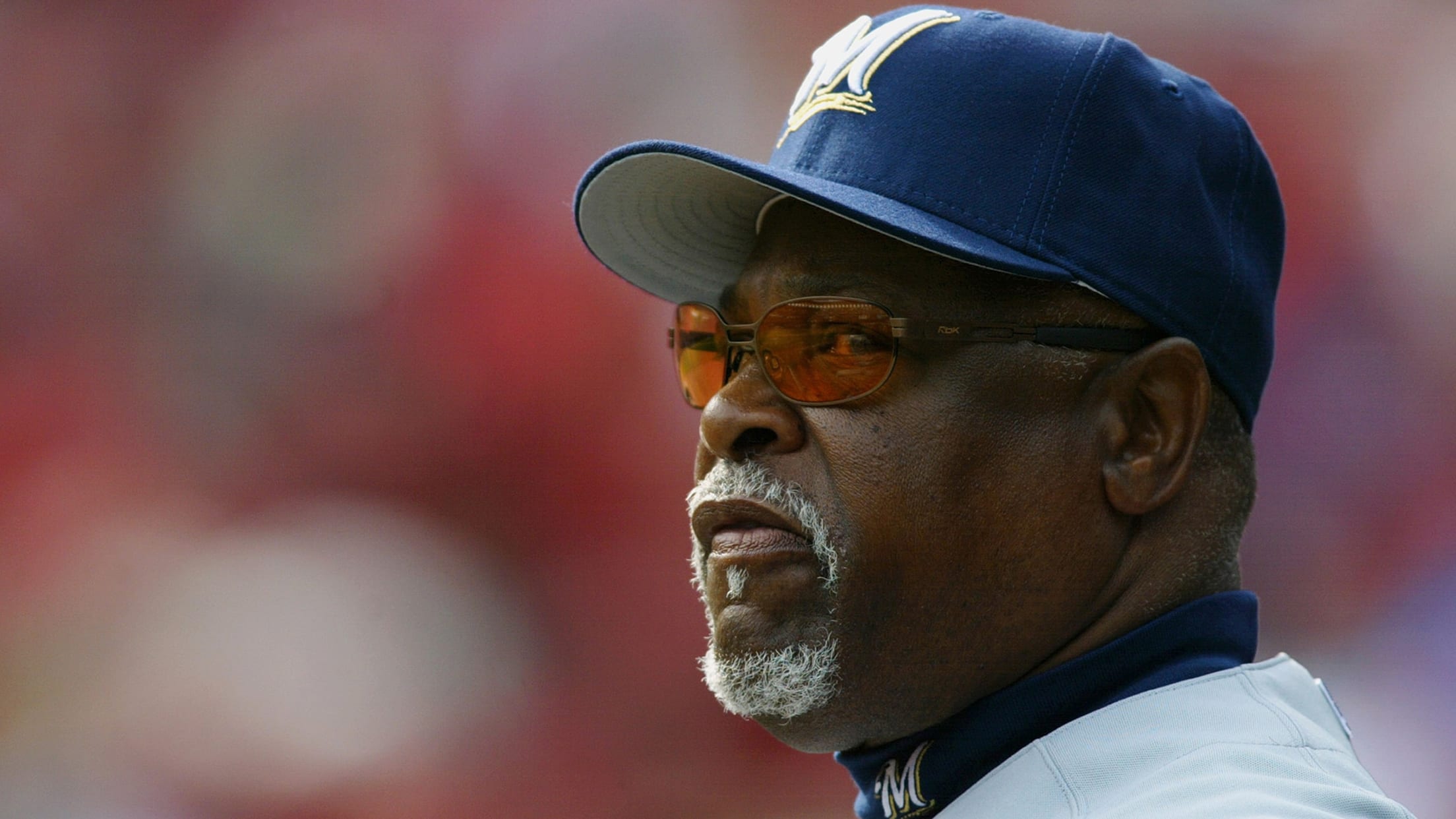 MILWAUKEE -- Davey Nelson, a speedy infielder who made the 1973 American League All-Star team with the Rangers and had worked as a coach and broadcaster with the Brewers since 2001, died Sunday after a battle with cancer. He was 73."Davey took every opportunity to turn a casual introduction into
MILWAUKEE -- Davey Nelson, a speedy infielder who made the 1973 American League All-Star team with the Rangers and had worked as a coach and broadcaster with the Brewers since 2001, died Sunday after a battle with cancer. He was 73.
"Davey took every opportunity to turn a casual introduction into a lifelong relationship, and his legacy will live on in the positive impact he had on the lives of so many people," said Brewers chief operating officer Rick Schlesinger. "Davey's love of life and commitment to helping those in need were second to none, and we are so grateful for the time that we had with him. Our thoughts and prayers are with his family and all of those who loved him."
Born in Fort Sill, Okla., and raised in California, Nelson played parts of 10 seasons in the Major Leagues with the Indians, Senators/Rangers and Royals before embarking on a second career in coaching and broadcasting that spanned nearly four decades with the White Sox, Expos, A's, Indians and Brewers.
Nelson scored the Washington Senators' final run at RFK Stadium and moved with the franchise to Texas in 1972, stealing 51 bases that season. He made the All-Star team in '73, when he stole 43 more bags and batted .286.
"What a great guy," said Rangers broadcaster and former teammate Tom Grieve. "I've known Dave since I first began playing baseball. My first Major League Spring Training in Pompano Beach, [Fla.], the first person I met was Dave Nelson. He had a red Corvette, and he asked me out to dinner. … He was one of those people you could say that everybody liked him."
"He was like a father to me," former Indians outfielder Kenny Lofton tweeted. "Great man! Great teacher of the game! He will be missed!"
Davey Nelson was a great presence in our organization for years as a player ('68-'69), coach ('92-'97) and broadcaster ('98-'99). We will miss him and our thoughts are with his family. pic.twitter.com/kbD69fZME7

— Cleveland Indians (@Indians) April 23, 2018
Nelson had worked for the Brewers since 2001, first as a Minor League instructor, then as manager Ned Yost's first-base coach for four seasons from 2003-06 before moving to the front office.
Nelson more recently was the Brewers' director of alumni relations and an analyst for FOX Sports Wisconsin. He stepped away from that role last year as his illness worsened, but he visited Miller Park at the end of the regular season to meet with colleagues, coaches and players.
"He has so many people he doesn't just call friend, but best friend," said FS Wisconsin's Craig Coshun, one of several friends and colleagues who helped care for Nelson in recent months. "He's got a magic to him, for sure. That's what I'm going to miss most about hanging around with him."
Davey Nelson did not have relatives in Milwaukee, so his @fswisconsin and @Brewers family stepped up during chemotherapy. @CraigCoshun, Tyler and Monica Barnes, Katina Shaw and countless others provided time, transportation and love when Davey needed them most. pic.twitter.com/pkEnkdTtLw

— Adam McCalvy (@AdamMcCalvy) April 23, 2018
Nelson had a Hall of Fame rolodex and a love of good wine. So when he began having trouble swallowing last August, he sought medical attention. The diagnosis was dire: Stage 4 liver cancer that had already spread to his esophagus.
Nelson had no family in the Milwaukee area, so friends became his support system. A longtime pal of Nelson's, Jamie Yeretsky -- along with Coshun, Brewers executive Tyler Barnes and his wife, Monica, senior director of community relations Katina Shaw and others -- helped care for Nelson over the past eight months. They took him to appointments, including chemotherapy treatments.
"He would sit down for a treatment, and three hours later, the time has flown by because he's telling stories and asking about other friends and members of your family," said Barnes. "It's hard to put this into words, but you felt like you were coming away from a really, really tough time with an enriching experience.
"I've never been through anything like that before. Somebody so selfless, with such a huge heart, such a fighter, taking these really difficult times and turning them into incredible experiences."
Nelson began chemo near the end of the 2017 baseball season, and initially, it worked. He endured few side effects, and he regained his sense of taste. For a few months, life was relatively normal.
"He knew it wasn't going to last forever, but he was the type of person who lived the day he was blessed with," Coshun said. "He cried at the right times. We all did, and I think that's important to do."
On Thursday night, Nelson was moved into hospice care. Coshun and his wife, Pam, visited on Saturday morning, among the first of a stream of visitors that included Bob Uecker and manager Craig Counsell, as well as Nelson's son and other members of his family.
Barnes returned Sunday from a trip to Phoenix, where the Brewers' Spring Training site is undergoing a renovation, and he found Nelson was fading. At about the same time, Coshun was writing a script for Nelson's obituary. Coshun recorded the voiceover on Monday morning, and the piece, edited by FS Wisconsin producer Trevor Fleck, will air before Tuesday's Royals-Brewers game.
Statement from the co-founder of Open Arms Home for Children in South Africa. The late Davey Nelson was a board member and benefactor, and nothing brought him more joy than helping these kids. pic.twitter.com/4eNhCLS1oP

— Adam McCalvy (@AdamMcCalvy) April 23, 2018
There will not be a formal memorial service, but a private celebration of Nelson's life will be held later this spring. In lieu of flowers, the Brewers suggest contributions to Open Arms Home for Children in South Africa, an organization for children orphaned by AIDS. Nelson raised funds for the home with an annual golf tournament, and he served on the board of directors. Contributions can be made online at openarmshome.com.
Barnes visited Open Arms with Nelson in 2014.
"It's now our obligation to make sure this home continues to thrive," Barnes said. "That was one of Davey's great passions, and one of his wishes as he was getting sick. He wanted to make sure we would take care of those kids. We are going to do that."
Adam McCalvy has covered the Brewers for MLB.com since 2001. Follow him on Twitter @AdamMcCalvy and like him on Facebook. MLB.com's TR Sullivan contributed to this report.