Dahl recalled; Senzatela (shoulder) put on DL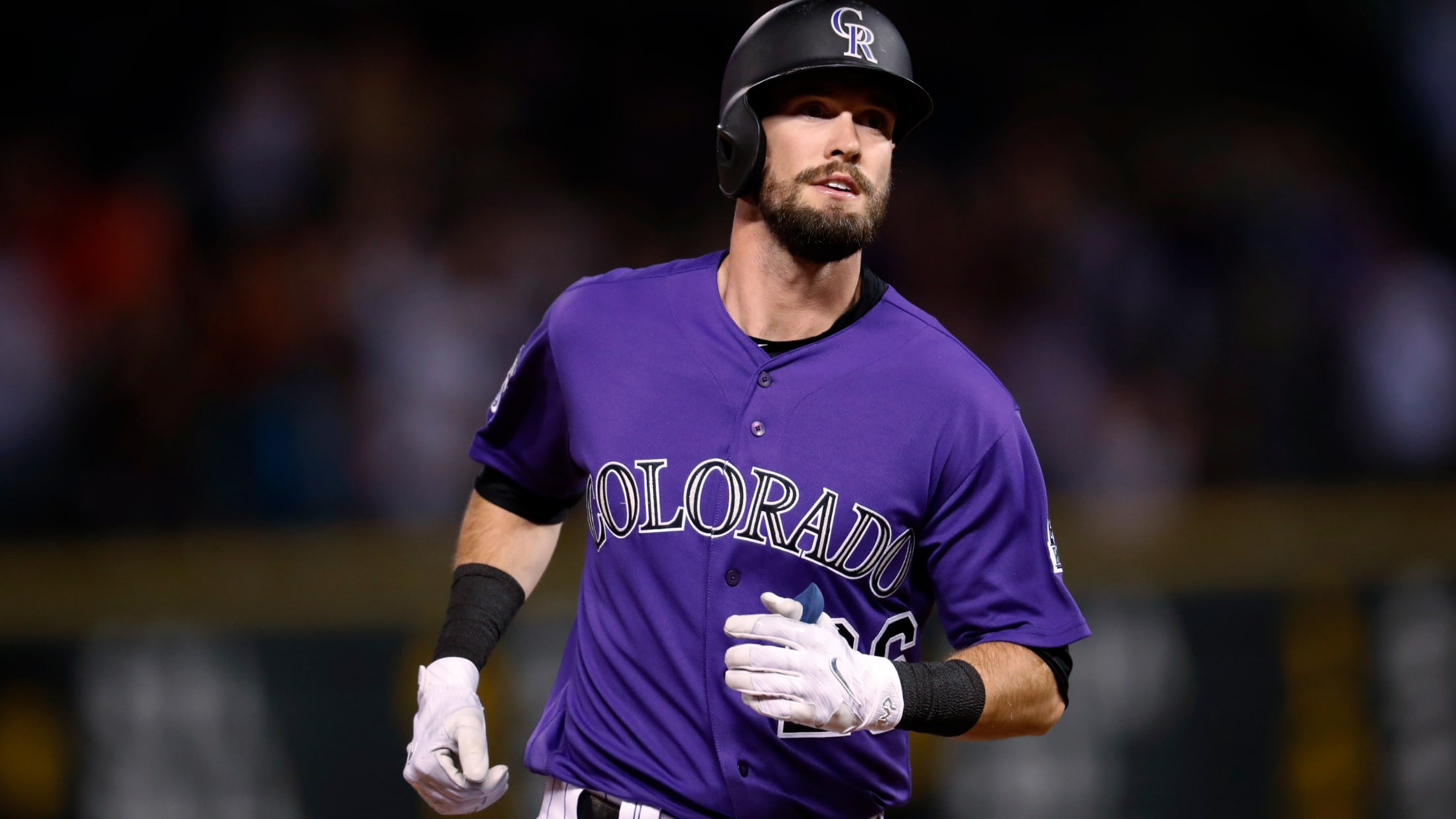 MILWAUKEE -- If David Dahl can get to Miller Park for Sunday's game, he could make his first appearance since breaking his foot on May 30.The Rockies recalled Dahl, once the organization's top outfield prospect, after a rehab assignment and stint in the Minor Leagues prior to their series finale
MILWAUKEE -- If David Dahl can get to Miller Park for Sunday's game, he could make his first appearance since breaking his foot on May 30.
The Rockies recalled Dahl, once the organization's top outfield prospect, after a rehab assignment and stint in the Minor Leagues prior to their series finale against the Brewers. According to manager Bud Black, Dahl will be available upon his arrival from Albuquerque to the ballpark, "as long as there's no travel snafus."
Before the injury, Dahl was slashing .275/.309/.484 with four homers and 13 RBIs in 32 games in 2018, following a lost 2017 season due to back and rib injuries. He appeared as a pinch-hitter in the 10th inning on Sunday and walked. He then stole second base.
On Dahl's rehab stint, Black said: "He played well like we expected him to play, and we optioned him to continue to get more at-bats. We wanted him to get into his game, and the last eight days since he was optioned, and the time spent on the rehab assignment, he's gotten close to 40-45 at-bats, and the play has been good, on defense and on offense.
"Hopefully, David comes up and is a part of a position-player group that helps us win."
To make space for Dahl, the Rockies placed right-hander Antonio Senzatela (shoulder inflammation) on the 10-day disabled list.
Senzatela hurled six innings of one-run ball in a loss to the Cardinals on Thursday, his third time in five starts this season pitching at least 5 2/3 innings and surrendering one or zero runs.
In a side session on Saturday at Miller Park, Black said Senzatela had mild inflammation.
"After his start on Thursday was a little bit more sore than normal on Friday," Black said. "[Saturday], as pitchers normally do side sessions, he felt a little discomfort in his shoulder. We backed him off that, and after our medical staff examined him, we felt it was best that he take a little bit of a step back.
Senzatela was lined to make his sixth start of the season against the Pirates at Coors Field on Tuesday, but Black called it "problematic" to start a pitcher three days after an injury-shortened side session.
A potential candidate to make Senzatela's start? Chad Bettis, who will likely be activated from the 10-day disabled list (right middle finger blister) soon. Expected at first to be the odd man out with a 5.10 ERA after the Rockies' rotation posted a 1.71 home ERA in July, Black didn't deny if Bettis would be the Tuesday starter.
"It lines up for Chad, but I'm not going to definitively say [he's starting]," Black said. "But it lines up for Chad."