Freese 'having a blast' with Pirates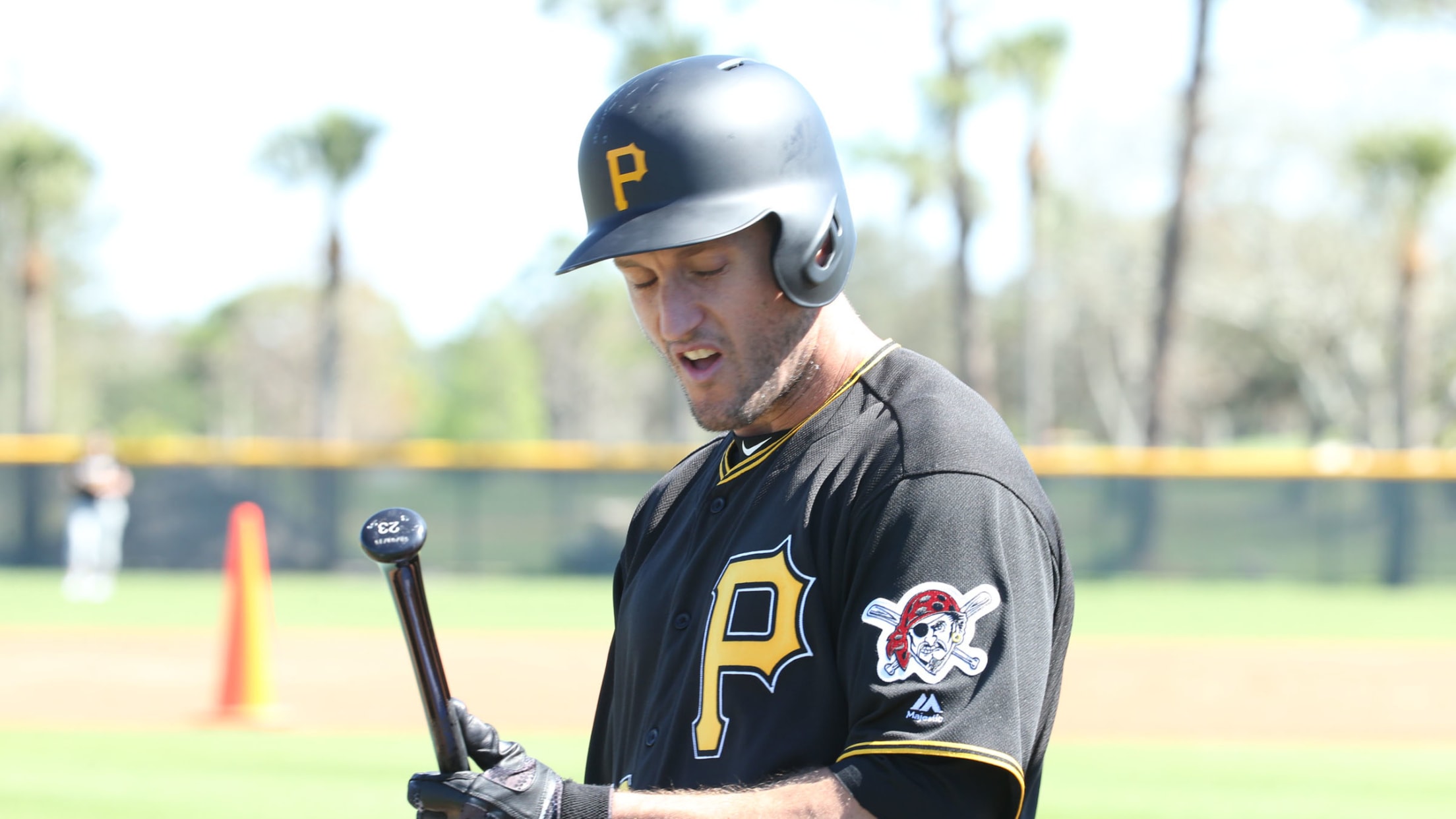 David Freese is happy to be back in Pittsburgh, and he's not afraid to show it. (Dave Arrigo/Pirates) (Dave Arrigo/Pirates)
BRADENTON, Fla. -- The Pirates added music to their Spring Training workouts this year, pumping a playlist of upbeat songs through the speakers at Pirate City during drills, bullpen sessions and batting practice.Nobody enjoys the spring soundtrack quite like David Freese. You might spot him playing air guitar before fielding
BRADENTON, Fla. -- The Pirates added music to their Spring Training workouts this year, pumping a playlist of upbeat songs through the speakers at Pirate City during drills, bullpen sessions and batting practice.
Nobody enjoys the spring soundtrack quite like David Freese. You might spot him playing air guitar before fielding ground balls, singing as he walks from one field to the next or dancing behind the cage during batting practice.
"He's got moves," manager Clint Hurdle said, grinning. "He's got some closet disco in him. There's a leisure suit in there somewhere."
• Spring:Tickets | Ballpark | 40-man roster | NRIs
There's also a visible sense of comfort and gratitude. This time last year, Freese was at home and unemployed, waiting for the right offer. It eventually came from the Pirates, who signed the 33-year-old in mid-March and re-signed him in late August to a two-year extension with a 2019 option.
So yes, Freese is happy to be here, and he's not hiding it.
"I enjoy it. These guys are great," Freese said. "I probably dance and sing a little too much anyway, even in the offseason -- I don't know if my wife likes it too much, but it's all good. I'm having a blast."
Shortly before signing his extension with the Pirates, Freese said he was "at peace more than I've been, probably ever." It's still true, maybe even more so. Freese got married in September, celebrated in January and moved to Austin, Texas, where there's plenty of live music for him to sing and dance along with.

The extension afforded him a less uneasy winter, and he credits his agent for reading the market and "nailing" his contract. More importantly, the deal kept Freese in Pittsburgh, where he believes he can enjoy himself and contend for another championship ring.
"I'm excited about the opportunity we have to win. A lot of the same talent [as last season]. We just underperformed, it's as simple as that," he said. "It's not payroll. The talent's here. … We need to look at ourselves and understand that we are good enough to win.
"The chance to win is so important to me. When you can 1-1A it with a good group, why not?"
The Pirates may have to lean on Freese like they did early last season. If Jungho Kang's legal entanglements keep him off the field at any point, Pittsburgh will turn to Freese at third base.
That won't be an issue if he hits like he did in the first half of 2016, when he posted a .291/.373/.472 slash line. But he fell off in the second half, batting .240 with a .650 OPS. Freese said his swing got "jacked up," while the Pirates wondered if they wore him down by playing him too much.
If Kang is active, Freese will serve as a backup corner infielder and right-handed bat off the bench. The Pirates will also count on him as a clubhouse leader, a role he's embraced.
"Being around this group was the deciding factor," Freese said. "When you look around and understand how much you care about these guys, how much they care about you, it makes you want to stick around."
To sing and dance, too, apparently.
"That's what he does," Hurdle said. "A grown man who's still got that kid inside him having a blast."