Big Papi, Hernandez join FOX's playoff crew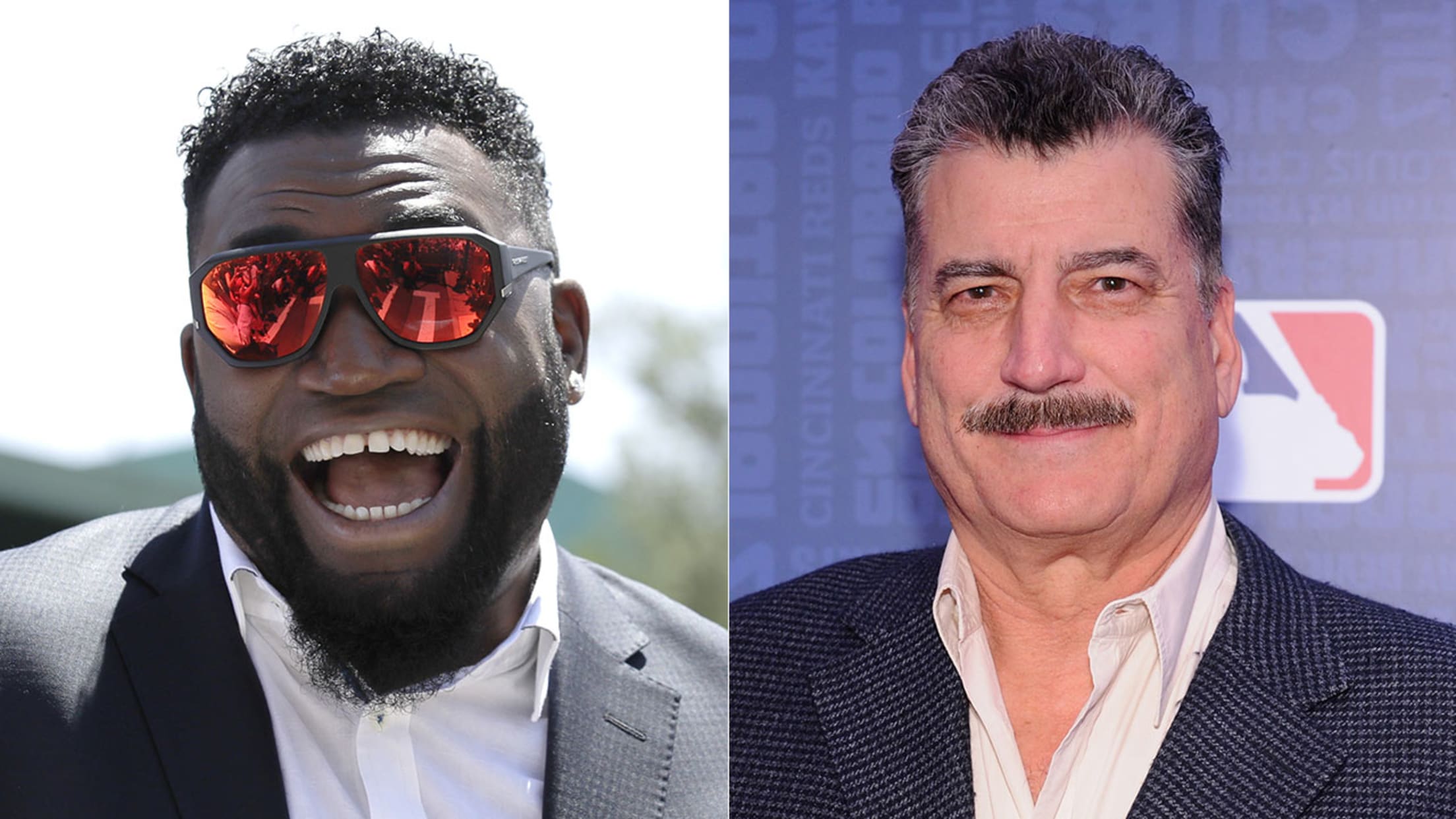 David Ortiz and Keith Hernandez will first appear on the FS1 pregame show before Game 1 of the ALDS on Thursday night. (Getty)
David Ortiz and Keith Hernandez -- both World Series champions in their playing days -- have joined FOX Sports as studio analysts for the 2017 Major League Baseball postseason.• Postseason scheduleThe network announced the additions of Ortiz and Hernandez to its playoff coverage on Friday. The pair will join a
David Ortiz and Keith Hernandez -- both World Series champions in their playing days -- have joined FOX Sports as studio analysts for the 2017 Major League Baseball postseason.
• Postseason schedule
The network announced the additions of Ortiz and Hernandez to its playoff coverage on Friday. The pair will join a crew also including Frank Thomas, Alex Rodriguez and host Kevin Burkhardt.
Hernandez and Ortiz will first appear on FS1 for the FOX MLB pregame show prior to Game 1 of the American League Division Series, which begins at 7:30 p.m. ET on Thursday.
"We are pleased to have both David and Keith join us for this year's postseason coverage," FOX Sports president of production and executive producer John Entz said in a statement. "Big Papi is a larger-than-life personality and a postseason legend. Keith won two World Series as a player and is one of the best broadcasters in the business."
• Postseason gear
Big Papi, who led the Red Sox on their memorable curse-snapping postseason run in 2004 and won two more World Series with Boston in '07 and '13, previously served as a guest studio analyst for FOX Sports for Game 1 and 2 of the '14 World Series.
Hernandez is part of the Mets' broadcast team on SNY -- of which Burkhardt was also once a member -- during the regular season. The Emmy Award-winning analyst has worked Mets games since 2006. In his Major League career, Hernandez was a key member of the Mets' memorable 1986 championship team, and he also won a World Series with the Cardinals in 1982.
"I'm thrilled to be joining the FOX Sports team and work with this talented and fun group, Hernandez said in a statement. "They all have great personalities and bring a wealth of experience to FOX's postseason coverage. I'm also excited to be reunited with my old friend, Kevin Burkhardt, from our SNY days together."