In final year, Papi's jersey the most popular
Slugger joined by 12 other 2016 All-Stars on MLB's Top 20 list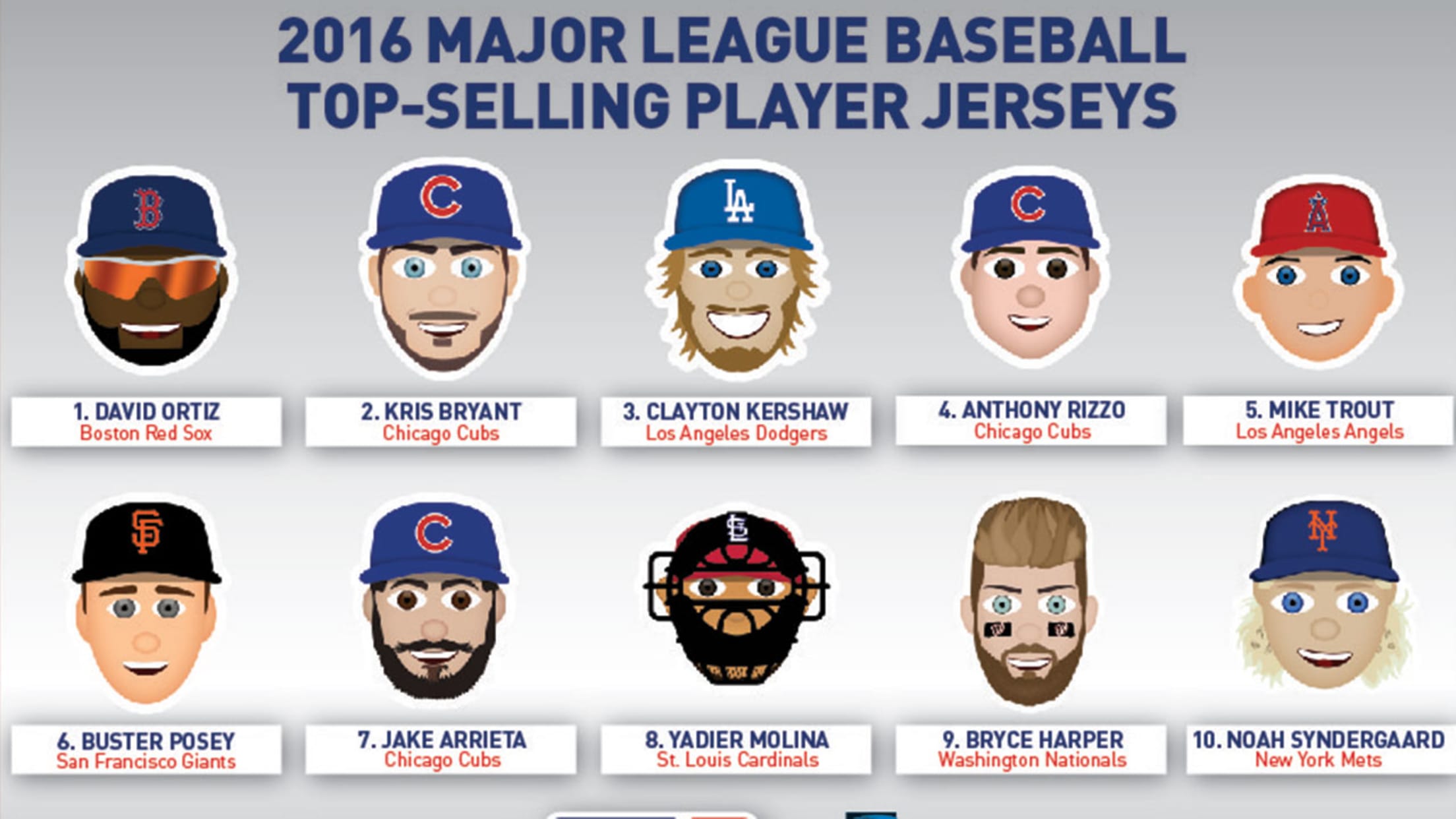 Much like his skills, Red Sox slugger David Ortiz's popularity isn't dwindling as his 20-year career comes to a close this season.Ortiz, who was recently selected to his 10th All-Star Game, has the most popular jersey to date in 2016.Ortiz heads the Top 20 list, which is comprised of 13
Much like his skills, Red Sox slugger David Ortiz's popularity isn't dwindling as his 20-year career comes to a close this season.
Ortiz, who was recently selected to his 10th All-Star Game, has the most popular jersey to date in 2016.
Ortiz heads the Top 20 list, which is comprised of 13 2016 All-Stars. This is the second time that Ortiz has led the list since 2010, when Major League Baseball and the MLB Players Association began releasing rankings.
Cubs third baseman Kris Bryant, last year's National League Rookie of the Year Award winner, remains in second place, where he finished last season. He is one of three Cubs in the top 10, joined by Anthony Rizzo (No. 4) and Jake Arrieta (No. 7).
Dodgers left-hander Clayton Kershaw (No. 3) and Angels center fielder Mike Trout (No. 5) round out the top five.
The list is based on sales from MLBShop.com, MLB's official online shop, since Jan. 1.
Here is the complete list:
1. David Ortiz, Red Sox

Kris Bryant, Cubs

Clayton Kershaw, Dodgers

Anthony Rizzo, Cubs

Mike Trout, Angels

Buster Posey, Giants

Jake Arrieta, Cubs

Yadier Molina, Cardinals

Bryce Harper, Nationals

Noah Syndergaard, Mets

Salvador Perez, Royals

Eric Hosmer, Royals

Jacob deGrom, Mets

Andrew McCutchen, Pirates

Alex Gordon, Royals

Madison Bumgarner, Giants

David Wright, Mets

Lorenzo Cain, Royals

Josh Donaldson, Blue Jays

Dustin Pedroia, Red Sox