Price already throwing and is 'feeling good'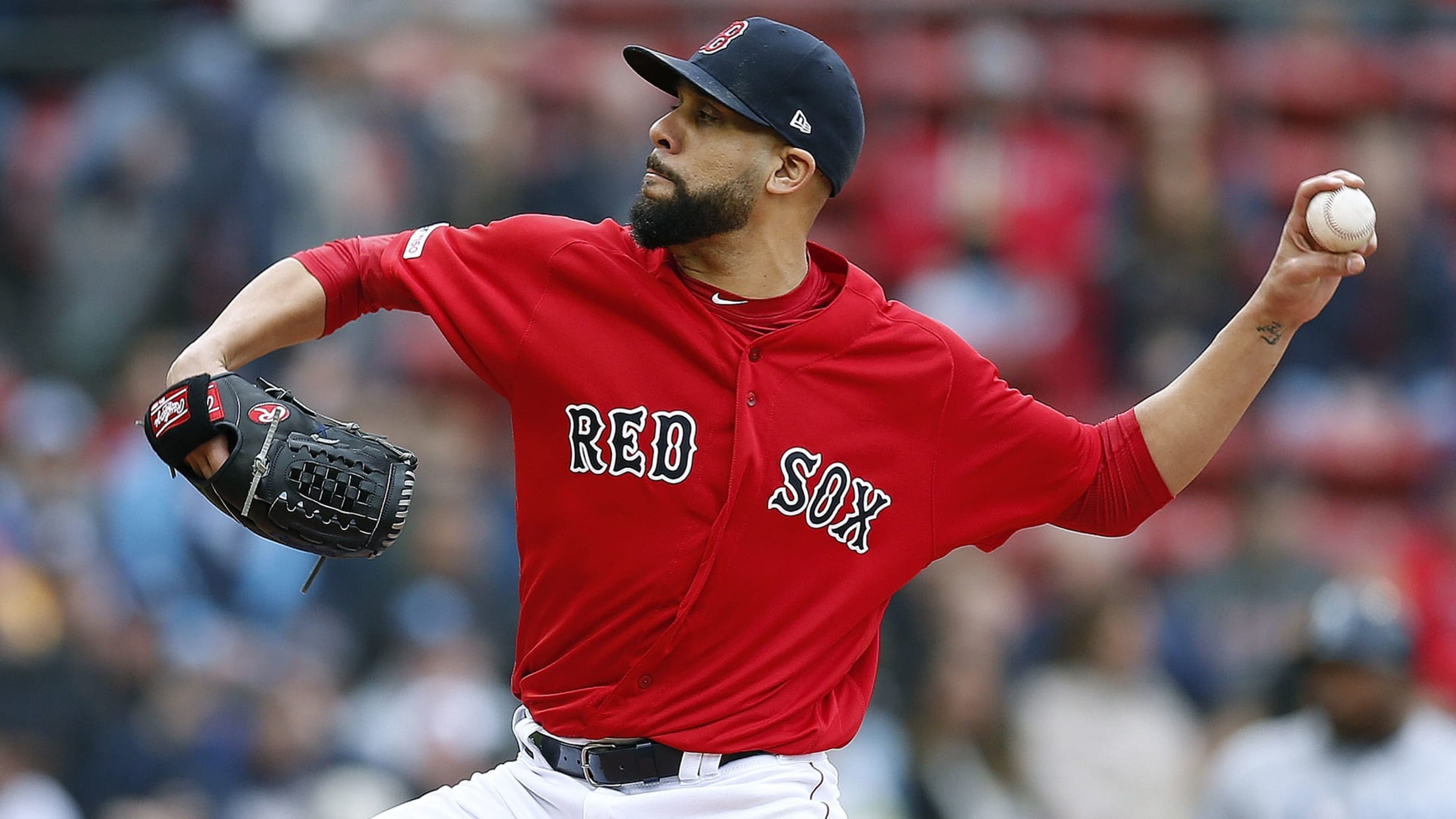 BALTIMORE -- In what can be construed as a sign David Price won't be out for long, the lefty played catch on flat ground on Tuesday at Oriole Park, just one day after the Red Sox placed him on the injured list with elbow tendinitis. "He's feeling good," said Red
BALTIMORE -- In what can be construed as a sign David Price won't be out for long, the lefty played catch on flat ground on Tuesday at Oriole Park, just one day after the Red Sox placed him on the injured list with elbow tendinitis.
"He's feeling good," said Red Sox manager Alex Cora. "We're not going to get ahead of ourselves, but it was good. We'll see how he reacts tomorrow and we'll go from there. Just flat ground, but he felt fine."
Price's IL stint is retroactive to May 3, making him eligible to return to Boston's rotation as early as May 14 against the Rockies at Fenway Park. The Red Sox have off-days on Thursday and Monday, meaning there is a chance that Price will miss just one start.
In six starts this season, Price is 1-2 with a 3.75 ERA.
Johnson pitches to coaches
Lefty Brian Johnson took a unique step in his comeback from elbow issues when he threw live batting practice to first-base coach Tom Goodwin, third-base coach Carlos Febles and assistant hitting coach Andy Barkett prior to Tuesday's game against the Orioles.
"They looked bad," Cora quipped of his coaches. "But [Johnson] felt fine. He spun a few breaking balls and we'll see how he reacts. Probably one more simulated game over the weekend, hopefully, and then [we will] make a decision what we do."
The next step after that would likely be a Minor League rehab assignment. The Red Sox currently have no lefties in the bullpen, so Johnson's return will be a boost.