Price start moved to go back to back with Sale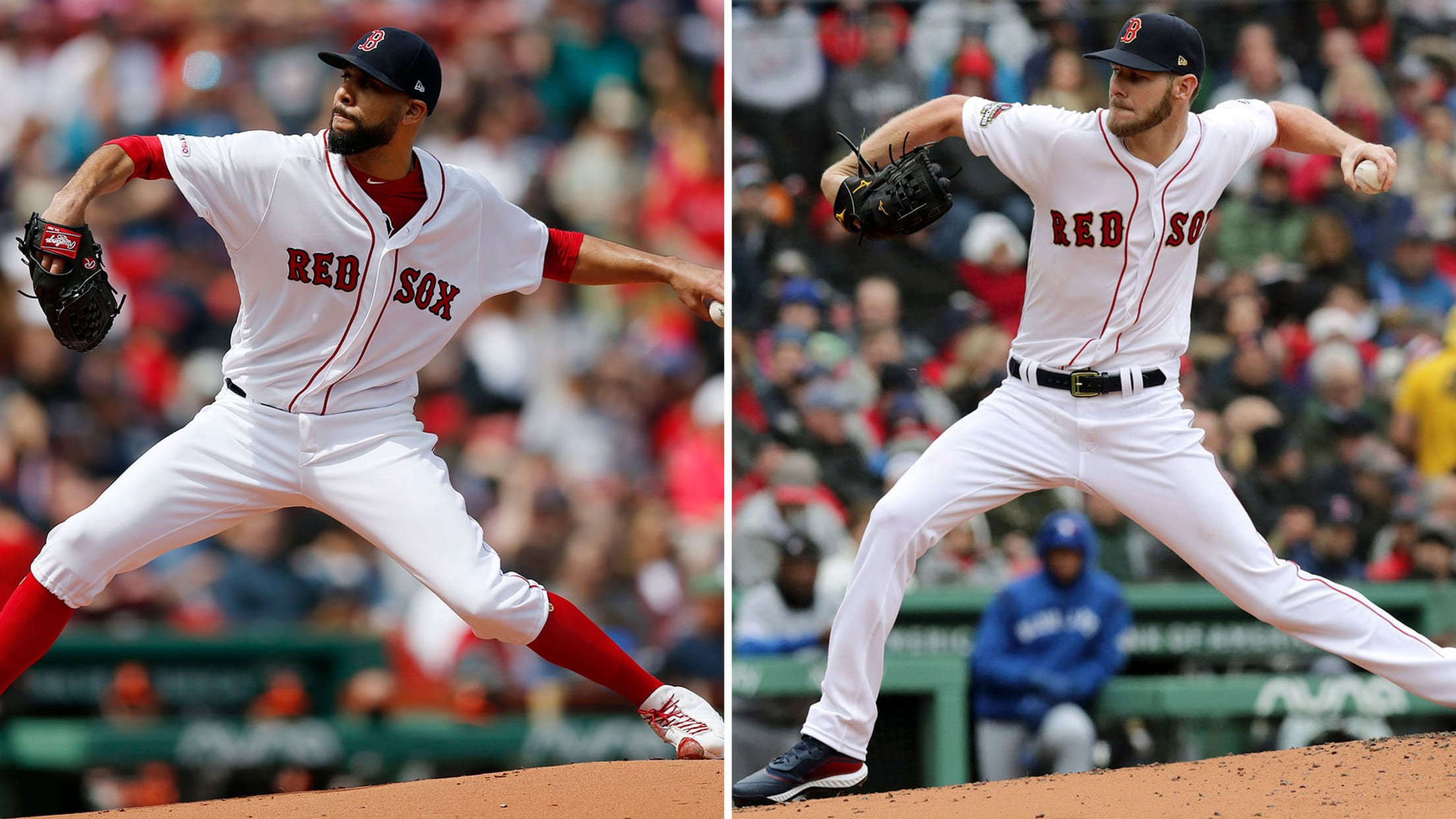 BOSTON -- Red Sox manager Alex Cora has made a slight tweak to his rotation that will allow his two aces to pitch on back-to-back days going forward. David Price, who had been scheduled to open the weekend series against the Rays on Friday night, will pitch Saturday instead. Chris
BOSTON -- Red Sox manager Alex Cora has made a slight tweak to his rotation that will allow his two aces to pitch on back-to-back days going forward.
David Price, who had been scheduled to open the weekend series against the Rays on Friday night, will pitch Saturday instead.
Chris Sale, who showed some encouraging signs in his most recent start, will get the ball in the finale on Sunday afternoon at Fenway Park.
What does Cora like about Price and Sale going back to back?
"I think that's the way we prefer it, feeling that they can go deep into games and can help us out bullpen-wise, so you keep them together and go from there," Cora said.
Pearce trying to break out
The start of 2019 is not what World Series MVP Steve Pearce envisioned. First, he had a left calf strain and had to open the season on the injured list. While he was activated for the eighth game of the season, the right-handed hitter has been unable to find his stroke.
Pearce has a line of .125/.176/.156 with no homers and one RBI in 32 at-bats.
"Actually, the last three days he's been in there [in the cage], just working, trying to get his timing, I think it's more mechanically than anything else," Cora said. "We talk about it. It starts with his setup, when he gets going.
"I do feel that he is a little bit late as far as that. He just was out there with J.D. [Martinez] with the [high-speed] machine on the field, and he was barreling balls. It's his timing when he starts, has been off, inconsistent with it. We feel like the last few days have been really good for him."
Cora quips
Though the Red Sox haven't gotten off to the start they wanted, Cora remains upbeat and dropped a couple of good lines in his pregame press conference on Thursday.
What did Cora think about Eduardo Rodriguez's revelation on Wednesday that Dustin Pedroia had helped him find a new slider grip?
"You know what, at some point somebody needs to give credit to [pitching coach] Dana [LeVangie]," Cora said. "One [start] it was Pedro [Martinez], the next one was Pedroia. Who's next? [Clubhouse attendant] Pookie [Jackson]? I heard it. I started laughing. I didn't even know about it. Pedey's not taking credit, but if that's the case, hey, he can help a lot of people here."
When asked if top prospect Michael Chavis has the potential to add energy to his team, Cora went in a different direction.
"I was thinking about getting thrown out the other day," he said. "It was like, 'Let me go over there and get them going. Let me get thrown out.' [But] nobody is going to pay my fine. I have to pay it. So why should I jump-start it?"
In all seriousness, Cora didn't waste his time getting thrown out because he didn't think it would solve anything.
"I think everything starts with pitching. Like, if you pitch well, obviously you're going to be in the game," Cora said. "Another thing, too -- [bench coach] Ron Roenicke told me last year, because we went to Seattle and we kind of scuffled offensively and we went to Minnesota, it was kind of like the same thing.
"I was like, 'There's no energy here.' Ron was like, 'You know what brings energy to the equation?' I was like, 'What?' 'Runs.' It's that simple. They can play hard, all they want, whatever, but if you lose 1-0, 2-0, it feels like there's no energy. All of a sudden you start scoring runs, and probably it's the same effort and the same people in the clubhouse, in the dugout, doing the same thing, and you feel like, 'Wow, they have energy.' We just scored runs and that's the difference."