David Price goes on IL with elbow tendinitis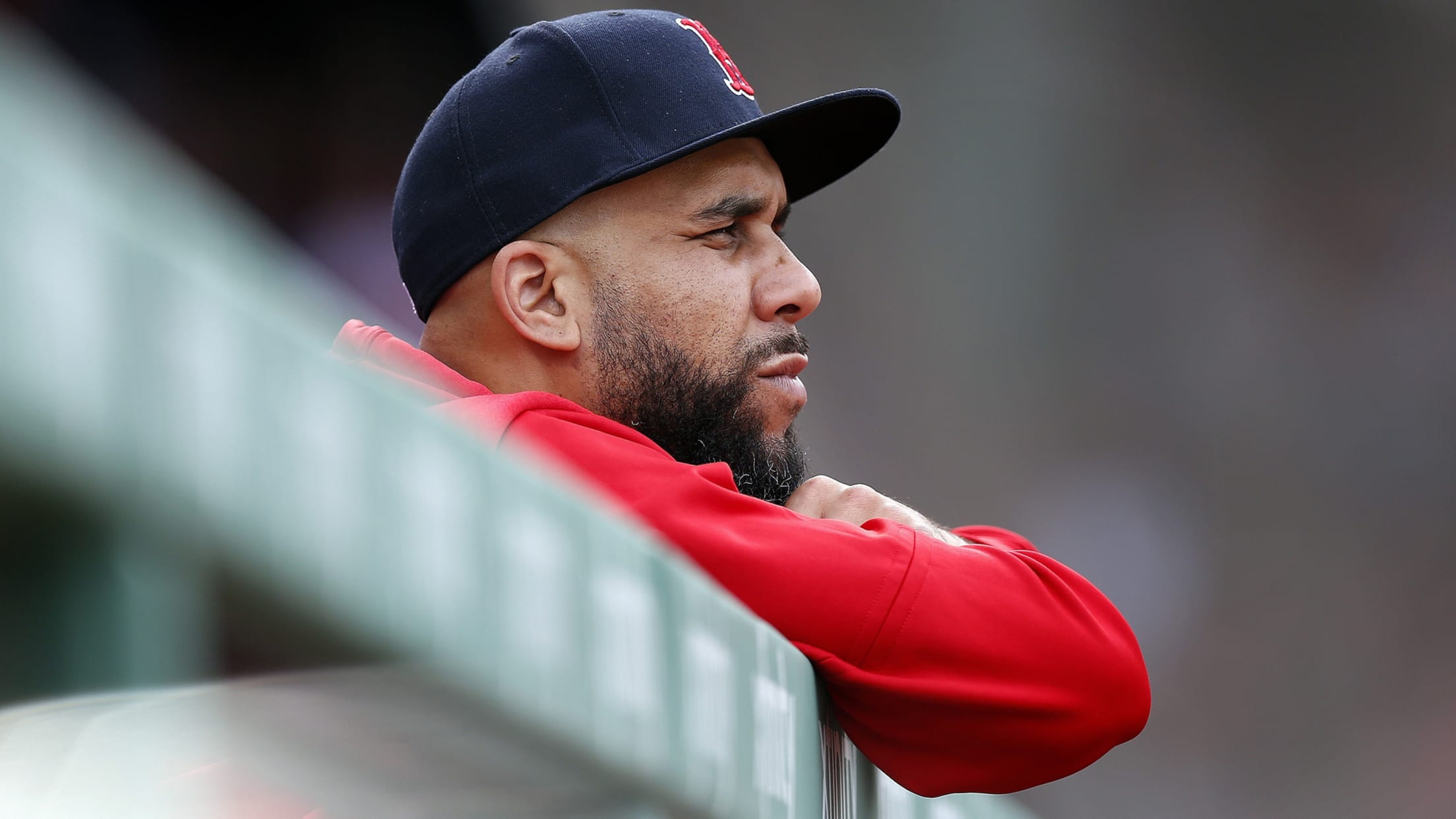 BALTIMORE -- The Red Sox have been coming together as a team and a starting rotation in recent days. But now they have another injury to deal with. On Monday, the club placed lefty David Price on the 10-day injured list, retroactive to Friday, with left elbow tendinitis. However, Price
BALTIMORE -- The Red Sox have been coming together as a team and a starting rotation in recent days. But now they have another injury to deal with.
On Monday, the club placed lefty David Price on the 10-day injured list, retroactive to Friday, with left elbow tendinitis.
However, Price minimized the severity of the injury, saying it doesn't compare to two seasons ago, when elbow issues limited him to 11 starts and 16 appearances.
"It's bothering me right now so we're just going to take a little bit of time," said Price. "It's nothing I haven't dealt with before and it's nowhere near anything I've had since I've been here. This is nothing."
In a corresponding move, the club selected righty reliever Ryan Weber from Triple-A Pawtucket. Weber pitched four scoreless innings in relief in Boston's 4-1 loss to the Orioles Monday night, striking out four and allowing just three hits.
Red Sox manager Alex Cora is confident Price won't be out long, but chose not to put a specific timetable on the lefty's return.
When did Price start to feel the discomfort?
"Right after the start in Chicago," said Cora. "We talk about those guys, you've got to be careful. He said he doesn't feel it's something that should take a long time, but at the same time, you've just got to be careful.
The Red Sox are already down one key starting pitcher, as Nathan Eovaldi is expected to miss roughly another month as he recovers from arthroscopic surgery on his right elbow.
The team had been using Hector Velázquez as an opener to fill Eovaldi's spot. Righty Josh Smith, recently called up from the Minors, was slated to pitch in Eovaldi's spot on Monday night for the opener of a three-game series in Baltimore. It turns out the switch to Smith on Monday was made because Cora already knew he would need Velazquez to start in Price's place on Tuesday.
After that turn, the club could go with a four-man rotation for a bit if need be. Boston has an off-day on Thursday, and on Monday and Thursday of next week.
"We're in a part of the schedule where we've got a lot of off-days," said Cora. "We can kind of maneuver around it, and whenever he feels right and we feel that he's fine, we'll get back to it."
Price said he did not undergo an MRI.
"I have a very good understanding of my arm and this is the right move for us right now," said Price.
Price is first eligible to be activated for the home game on May 14 against the Rockies.
"It's just part of it and we're going to get it back right and I'll be back out there soon," Price said.
Price went six innings in his last start on Thursday, allowing three runs and seven hits in a 97-pitch outing. Overall, he has a 3.75 ERA in six starts this season. He has gone five or more innings in each start, and six or more in all but one.
This is Price's first time on the injured list since 2017, when he missed time with left elbow inflammation and a left elbow strain, in separate stints. He made just 16 appearances that season -- 11 of them starts. Price rebounded nicely from that year, making 30 starts last season.
In Spring Training 2017, Price feared that he might need Tommy John surgery. But after a consult with Dr. James Andrews, Price was informed he had "a very unique elbow." Instead of surgery, rest and rehab were prescribed.
Price certainly didn't have any elbow problems to speak of in a bounce-back 2018, when he wound up as the Comeback Player of the Year in the American League, as voted on by MLB.com's 30 beat reporters.
Nobody was more instrumental to the success the Red Sox had in the American League Championship Series and World Series than Price, who ousted the Astros and Dodgers with masterful performances in both Game 5s on short rest.
Price also spent time on the injured list as a member of the Rays in 2013 with a left triceps strain.
From 2010-16, Price threw 1,529 1/3 innings in the regular season, the most in the Majors in that span. In '16, he recorded 35 starts and 230 innings, both Major League highs that year.
Weber, 28, was acquired by the Red Sox in December and has posted a 5.01 ERA in 24 career big league appearances.
After a slow start to the season, the Red Sox entered Monday having won six of their last seven games.
Worth noting
• Second baseman Dustin Pedroia (left knee) will ramp up his program in his Minor League rehab assignment for Double-A Portland this week after playing three games last week.
"He's playing three straight starting tomorrow. He'll go 7, 7, 5," said Cora, referring to how many innings Pedroia will play per day.
• Brock Holt, who hasn't played for the Red Sox since April 5 due to a scratched cornea in his right eye and then an impingement in his right shoulder, is turning a corner. Cora said there's a possibility he could start a Minor League rehab assignment this weekend. Holt will join the Red Sox in Baltimore on Wednesday, and then accompany the contingent that is going to the White House for Thursday's celebration.
• Lefty Brian Johnson (elbow inflammation) is another injured player making progress. Johnson simulated two innings at Camden Yards on Monday after throwing bullpen sessions last week. Johnson should start a Minor League rehab assignment soon. With Eovaldi and Price both out, Cora said he wasn't sure if Johnson will be stretched out as a starter.