Sox will soon determine if Price returns in '17
Lefty (elbow) improving, but yet to throw off mound; Pedroia (knee) steadily progressing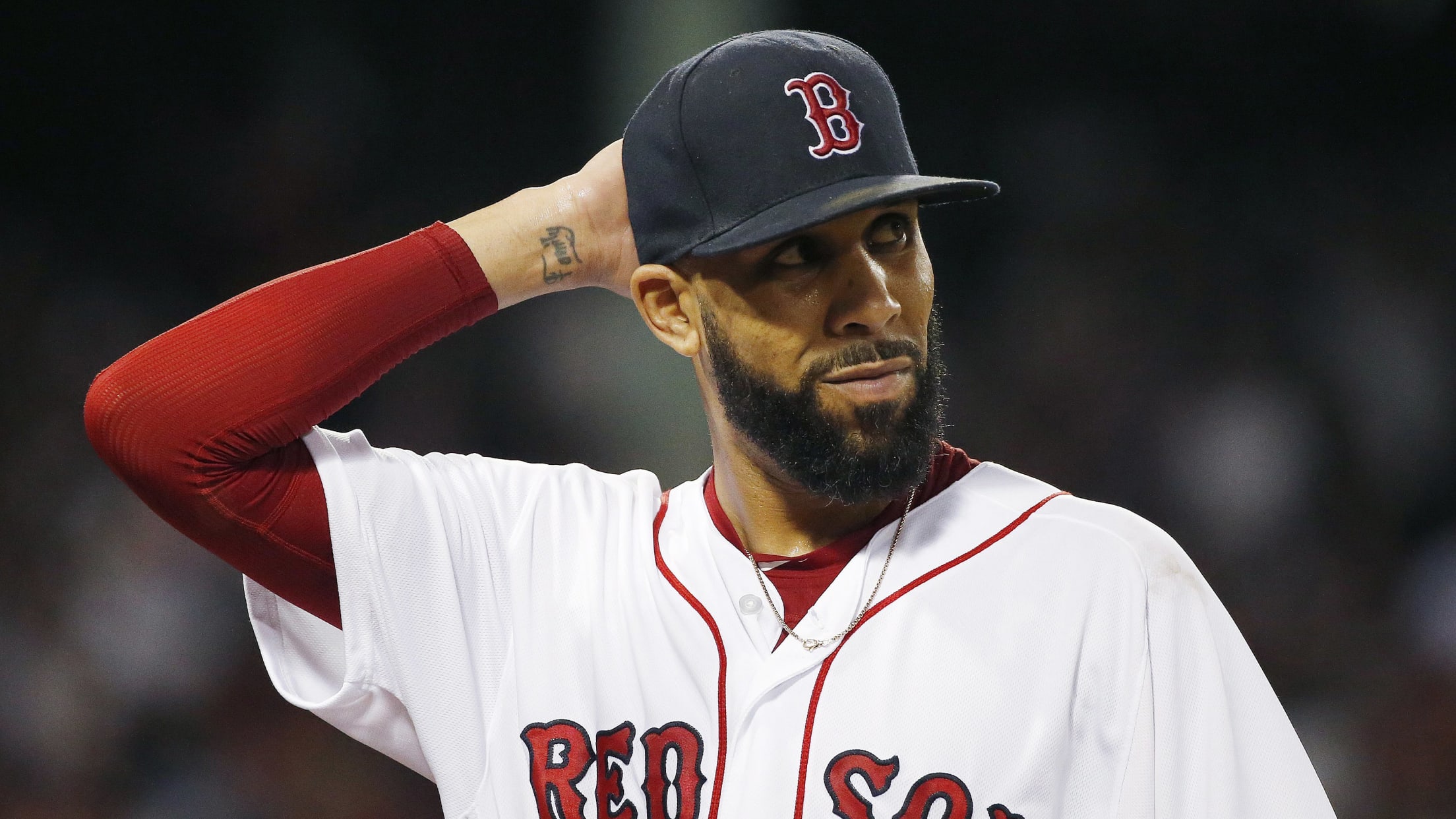 Throwing from 105 feet Wednesday, David Price could start to spin some curveballs this weekend. (AP) (Michael Dwyer/AP)
CLEVELAND -- Red Sox lefty David Price was able to throw for a third straight day back at Fenway Park on Wednesday, extending out to 105 feet.Price could start to spin some breaking balls this weekend, which would be a sign that he's making significant progress from the left elbow
CLEVELAND -- Red Sox lefty David Price was able to throw for a third straight day back at Fenway Park on Wednesday, extending out to 105 feet.
Price could start to spin some breaking balls this weekend, which would be a sign that he's making significant progress from the left elbow inflammation that has kept him out since July 28.
"Yeah, that's within the framework," said Red Sox manager John Farrell. "Honestly, knowing what David's gone through and how the approach to his throwing program has been, that'll be something as he feels like, 'OK, I feel like I can introduce breaking pitches and begin to spin the ball.' That's almost kind of a day-to-day kind of thing."
Last week, Price had to stop throwing for five straight days due to soreness in his arm. By design, the Red Sox will have Price scale down his throwing Thursday.
Given that it is late August, the next week or so will be critical in determining if there's a realistic chance he can pitch again this season. If that is to happen, he will soon need to graduate to throwing off a mound.
"Until he gets on a mound, that's when we'll start to get a better idea of connecting to the end date," said Farrell.
Second baseman Dustin Pedroia, another key player who hasn't played much since the All-Star break, has made steady progress this week in his recovery from left knee inflammation.
"He continues to ramp up the intensity to the work," said Farrell. "Well, when we return, that will be getting back on the field as far as taking his ground-ball work, his feeds at second base -- all the things that are relevant to his position defensively. He's been swinging the bat some in the cage. Those activities will certainly ramp up, and we'll see how he feels coming out of that progression."