Marlins president to go extra mile for charity
Samson among participants who will compete in 7 marathons in 7 days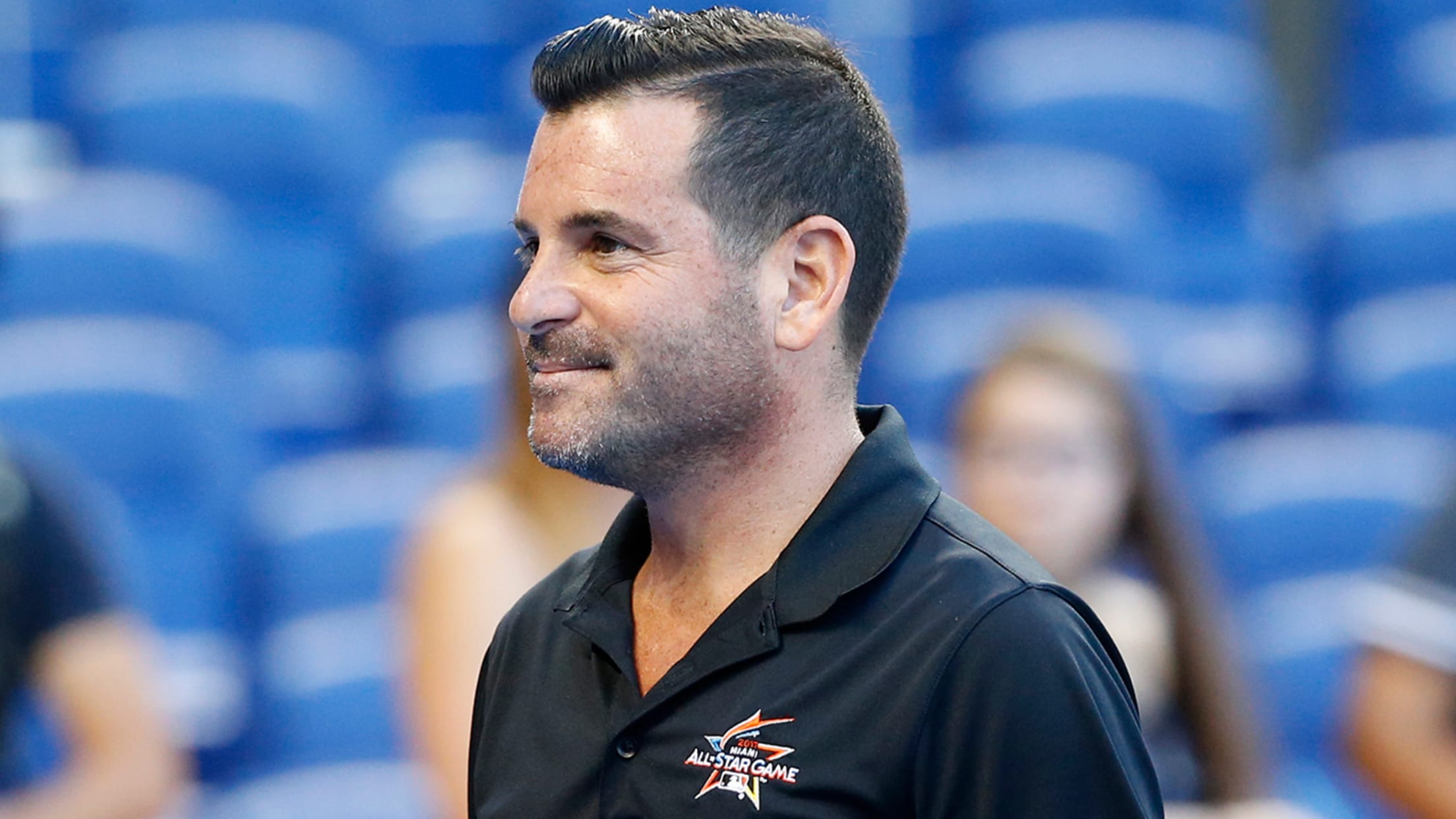 "I've always been attracted to seemingly insurmountable obstacles, but this one may take the cake," David Samson said. (AP)
MIAMI -- As an organization, the Marlins have been willing to go the extra mile for a good cause. In January 2018, team president David Samson and several others are really going to test their physical limits.A number of people associated with the Marlins will participate on a new team
MIAMI -- As an organization, the Marlins have been willing to go the extra mile for a good cause. In January 2018, team president David Samson and several others are really going to test their physical limits.
A number of people associated with the Marlins will participate on a new team called "Hold the Plane," which will compete in next year's World Marathon Challenge.
The demanding event requires participants to complete seven marathons in seven days, traveling to every corner of the globe. The team is comprised of an eclectic mix of individuals representing all walks of life, including a Major League Baseball All-Star, team president, Boston Marathon race director, Paralympian triathlete and reality TV star. The challenge begins in Antarctica on Jan. 30, 2018, and culminates in Miami on Feb. 5.
"I've always been attracted to seemingly insurmountable obstacles, but this one may take the cake," Samson said in a statement. "Although the concept of taxing our bodies with this challenge is incredibly daunting and risky, it will be more than worthwhile given the organizations which will benefit."
Along with Samson, team "Hold the Plane" includes former Marlins All-Star Jeff Conine, Marlins president of baseball operations Michael Hill, Dave McGillivray, Sarah Reinertsen, Sarah Lacina, Mikayla Wingle, Bret Parker, PJ Loyello, Brad Miller, John Silverman, Dr. Debra Carneol, Josh Cohen, Josh Samson, Mitch Moser and Cara Nelson.
All proceeds from charitable donations will go to the following causes: Marlins Foundation, Camp Interlaken JCC, The Michael J. Fox Foundation for Parkinson's Research, Jewish Federation of Broward County, Multiple Sclerosis Foundation, The ALS Association, Challenged Athletes Foundation, Boys & Girls Club of America, Martin Richard Foundation, Conine Clubhouse and Stand Up to Cancer.
During the 168-hour period, competitors will fly by charter plane and must run standard 42.2-kilometer (26.2 miles) marathon distances at Novo (Antarctica), Cape Town (South Africa), Perth (Australia), Dubai (United Arab Emirates), Madrid (Spain), Barranquilla (Colombia) and Miami. At each location, local experts will ensure the correct distance on custom courses.