DeShields (concussion) on track for Sunday
Rangers outfielder uncertain of what triggered symptoms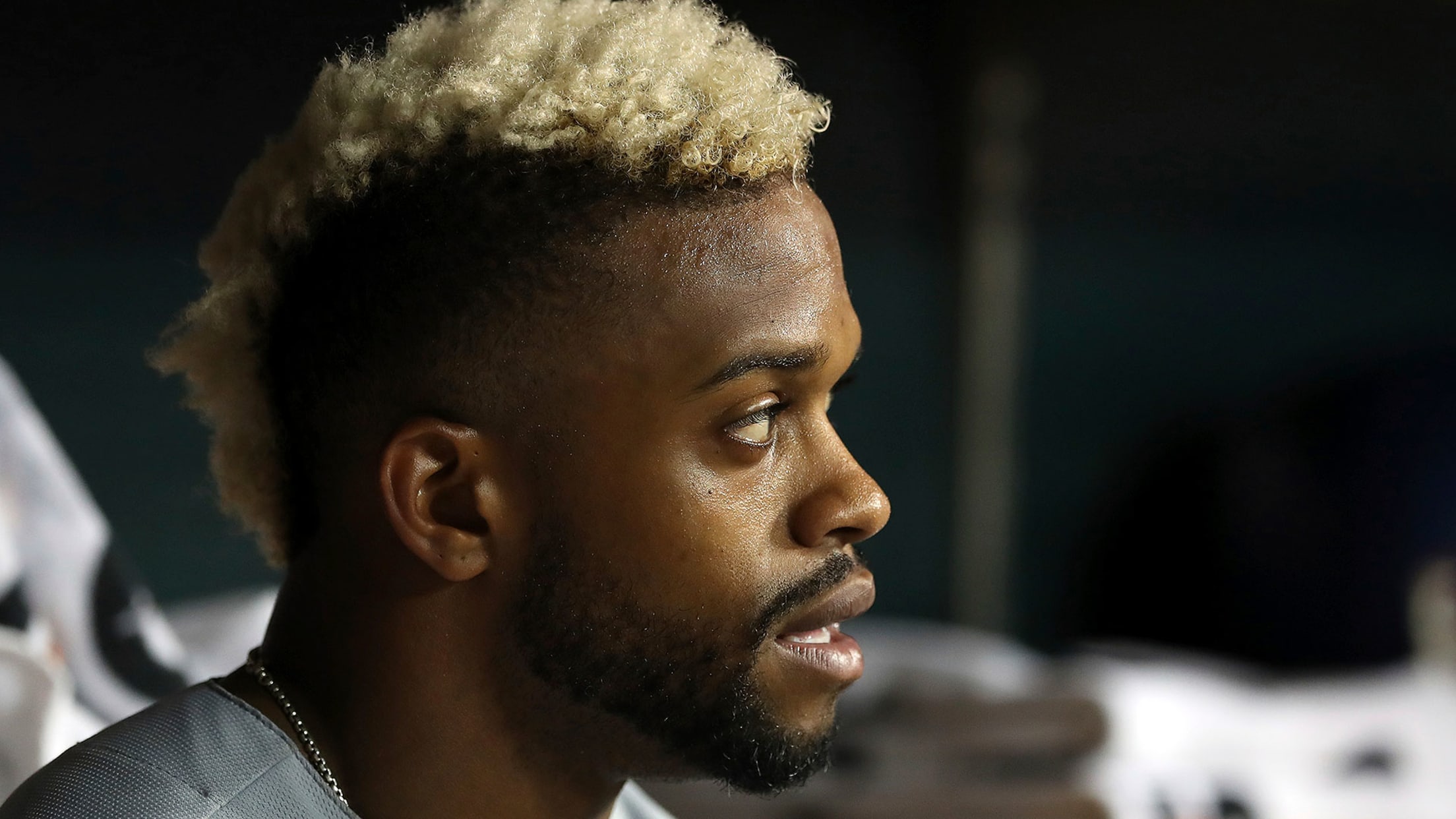 NEW YORK -- The Rangers are hoping to have Delino DeShields off the disabled list on Sunday once he completes all the concussion protocol procedures.DeShields was placed on the seven-day concussion list after he started experiencing headaches last Friday in Arlington. The concern was it was related to DeShields banging
NEW YORK -- The Rangers are hoping to have Delino DeShields off the disabled list on Sunday once he completes all the concussion protocol procedures.
DeShields was placed on the seven-day concussion list after he started experiencing headaches last Friday in Arlington. The concern was it was related to DeShields banging his head while trying to make a diving catch on July 11 in Boston.
But it appears that might not have had anything to do with it.
"Everything is good," said DeShields, 25. "They said it could have been triggered by different things, maybe allergies. Maybe it was banging my head in the game, but they don't think it was related to a concussion. Those symptoms usually happen a few days later. Mine came 2-3 weeks later. They felt it was related to a bad migraine or a virus."
DeShields has been taking batting practice and doing other baseball-related activities. There are still other tests that must be completed, but Sunday appears to be the target date for his return.
Jurado impresses Banister
Rangers manager Jeff Banister said what impressed him the most about Ariel Jurado on Thursday was how he handled pitching in the daunting cauldron of Yankee Stadium. Jurado, making his fourth Major League start, allowed six runs in five innings, but Banister was able to see beyond that.
"This place is different … yes, it is," Banister said. "It's pretty raucous. The lower bowl is not quite as loud as it used to be. It's still Yankee Stadium, still the Yankees. It's the 27 world championships. It's the names who played here before. Whether they played in the old stadium or played in this stadium, it's still the pinstripes. It's still New York.
"The thing I loved about last night was I watched a young kid who I never thought at one time was fazed about any of that. I thought he competed very well the entire time."
The Rangers have an off-day Wednesday, but there are no plans to skip the 22-year-old Jurado in the rotation.
"We brought him up to pitch," Banister said. "For him to continue to gain experience pitching at the Major League level."
Rangers beat
• Nomar Mazara was 1-for-2 with a single and a strikeout while playing five innings in right field for Triple-A Round Rock on Thursday night. He is on the disabled list with a strained right thumb, and that was his first game on rehab assignment.
• Shin-Soo Choo reached base four times on Thursday night, on two hit-by-pitches, a walk and a double. It's the ninth time this season he has reached base at least four times in a game. The only American League players who have done it more are Michael Trout (14 times) and Mookie Betts (13).
• Banister said he doesn't think his team is playing with less intensity or pressure because they aren't in the postseason hunt.
"I don't think it would be any different if we were fighting for a playoff spot," Banister said. "Would we like to be in that spot, yes, because that's a little added growth for everyone. Standings aside, there's not a single guy who goes out there saying we're not in it, so we're not going to let anything bother us.
"No, these guys fight for their Major League lives. Especially the young guys and mid-level guys and the guys who don't have long-term contracts, even those guys fight to stay relevant in this league."