D-backs teach science on Tucson trip
Team uses fun activities to present STEM education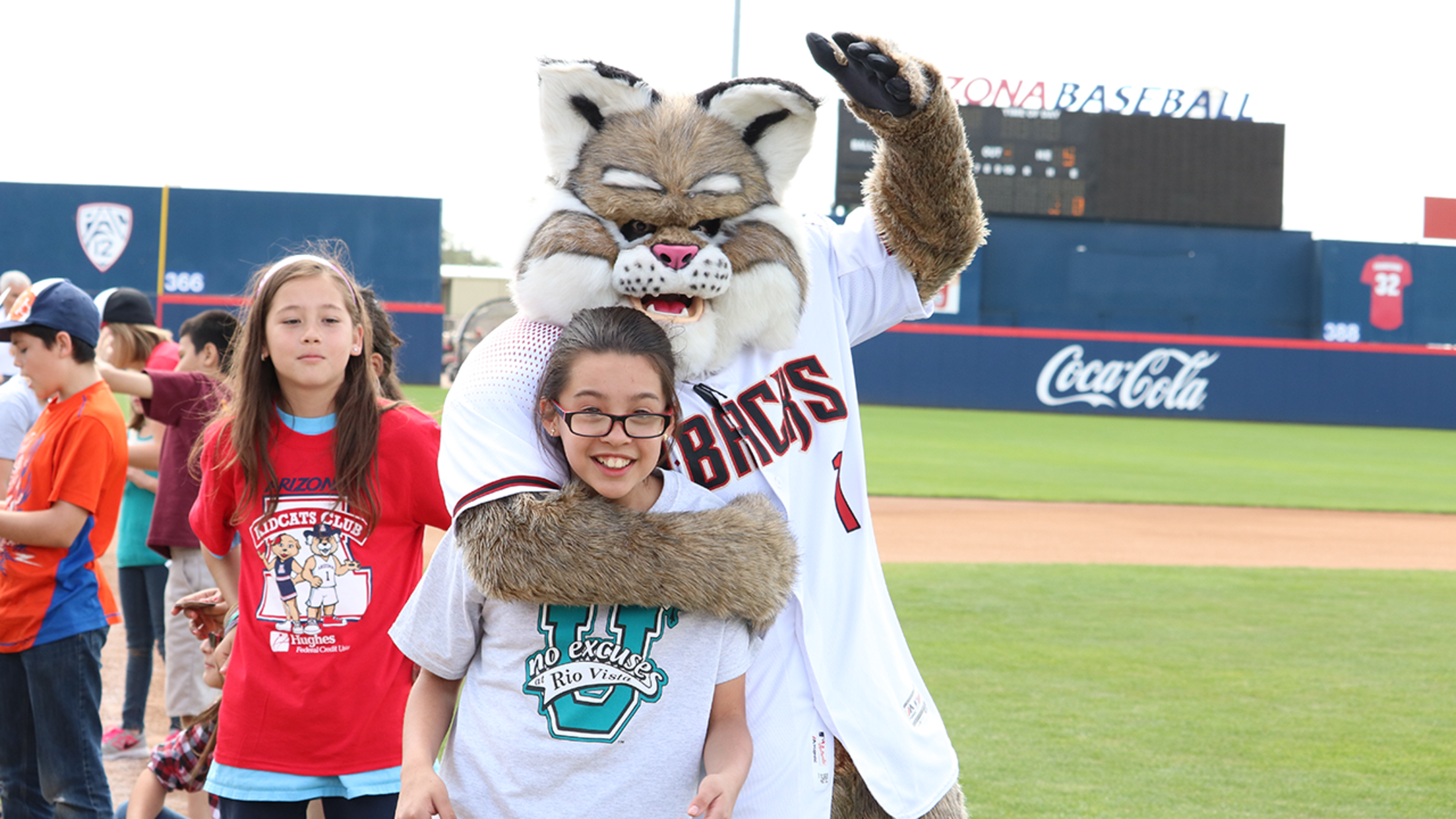 The Arizona Diamondbacks hosted an estimated 2,200 students from fourth through seventh grades at Hi Corbett Field on Monday for a Field Trip Day headlined by the D-backs Science of Baseball program.The program, launched in 2013, empowers students by teaching the importance of STEM (science, technology, engineering and mathematics) subjects
The Arizona Diamondbacks hosted an estimated 2,200 students from fourth through seventh grades at Hi Corbett Field on Monday for a Field Trip Day headlined by the D-backs Science of Baseball program.
The program, launched in 2013, empowers students by teaching the importance of STEM (science, technology, engineering and mathematics) subjects in baseball. University of Arizona professor Ricardo Valerdi teamed up with the D-backs to create a university research-based curriculum.
"As an engineering professor, I care about education; the Diamondbacks care about education," Valerdi said. "So, I think this is a perfect partnership because the schools are always looking for interesting ways to get their kids engaged."
Students were fully immerged in baseball fun as Valerdi had five presentations in which they could partake, including reaction time, aerodynamics and physics.
"They get to interact with technology and mathematics in an innovative way, but secondly, they get the connection between something that might be boring in the classroom, into a real-life example," Valerdi said.
Club mascot D. Baxter and UA mascot Wilma got in on the activities, as they participated in each activity alongside the kids. Valerdi taught the importance of physics by having each student run the bases in a linear pattern and then comparing their time after running the bases in a circular route.

The program didn't stop there, as Valerdi had students launch baseballs with a water-balloon launcher. Baxter and Wilma also showcased a torque equation by balancing each other out on a teeter-totter.
Teachers and parents had the chance to sit in on the lessons as well. Martha Escarcega, the mother of a student attendee, said this program is informative and helps teach youth the fundamentals of what it takes to reach their sports goals.
Valerdi's presentations reached students from the Tucson area, including Nogales and Marana. The field trip was complete with hands-on experience as well as two tickets to a D-backs game at Chase Field.
"I think it's a privilege for these kids also to experience something that's unique in this country," Valerdi said, "which is the Diamondbacks really leading the way in STEM education and showing that you can actually combine something that is fun, something that is entertainment, like a sport, to make education more fun."
Angela Denogean is a contributor to MLB.com.