Diaz, Cano look to Hollywood for nicknames
Mariners to face D-backs during Players' Weekend Aug. 24-26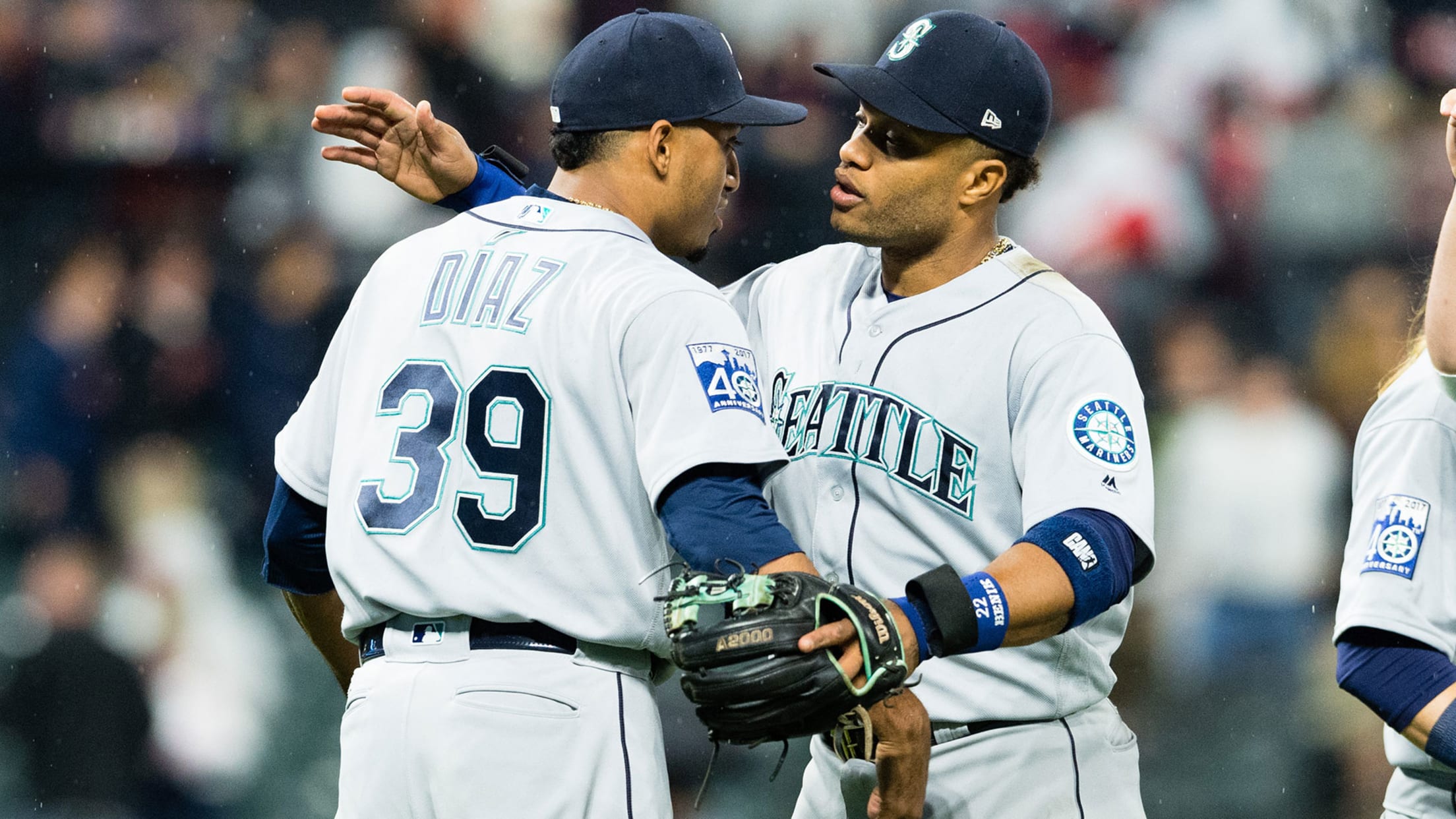 During Players' Weekend, Robinson Cano and Edwin Diaz will have something in common.Both of the nicknames they'll be wearing on the back of their jerseys came from a movie, though only Diaz remembers which movie.Diaz will wear "Sugar" across his back, a reference to a 2008 film by the same
During Players' Weekend, Robinson Cano and Edwin Diaz will have something in common.
Both of the nicknames they'll be wearing on the back of their jerseys came from a movie, though only Diaz remembers which movie.
Diaz will wear "Sugar" across his back, a reference to a 2008 film by the same name about a baseball player from the Dominican Republic, though Diaz is from Puerto Rico. Cano, who went with "Don't You Know" last season, is switching over to "Nolo," a childhood nickname given to Cano by his aunt.
:: Players' Weekend presented by Valspar Stain ::
"She said it was from a movie," Cano said. "I don't know which movie it was, but I know that she will be so happy when she sees it on my back."
Cano said the "Nolo" meant more personally to him than "Don't You Know," the moniker hung on him by legendary Yankees radio play-by-play man John Sterling back when he first game up with the Yankees in 2005.
• Shop for Players Weekend gear
"Everyone that knows me since I was a kid, that's what they call me," Cano said. "It's only people that really know me that call me that nickname."
Diaz recalled watching "Sugar" with his teammates on a travel team in Tampa back in 2010, before he signed to play professionally.
"The son of the manager told me, 'Hey, you look like him. I will start calling you Sugar,'" Diaz said.
Cano and Diaz will wear the special jerseys at Chase Field for the Mariners' three-game set with the D-backs from Friday through Sunday, during which Seattle will continue its push for a Hollywood ending to the 2018 season.