Enberg remembered a year after his passing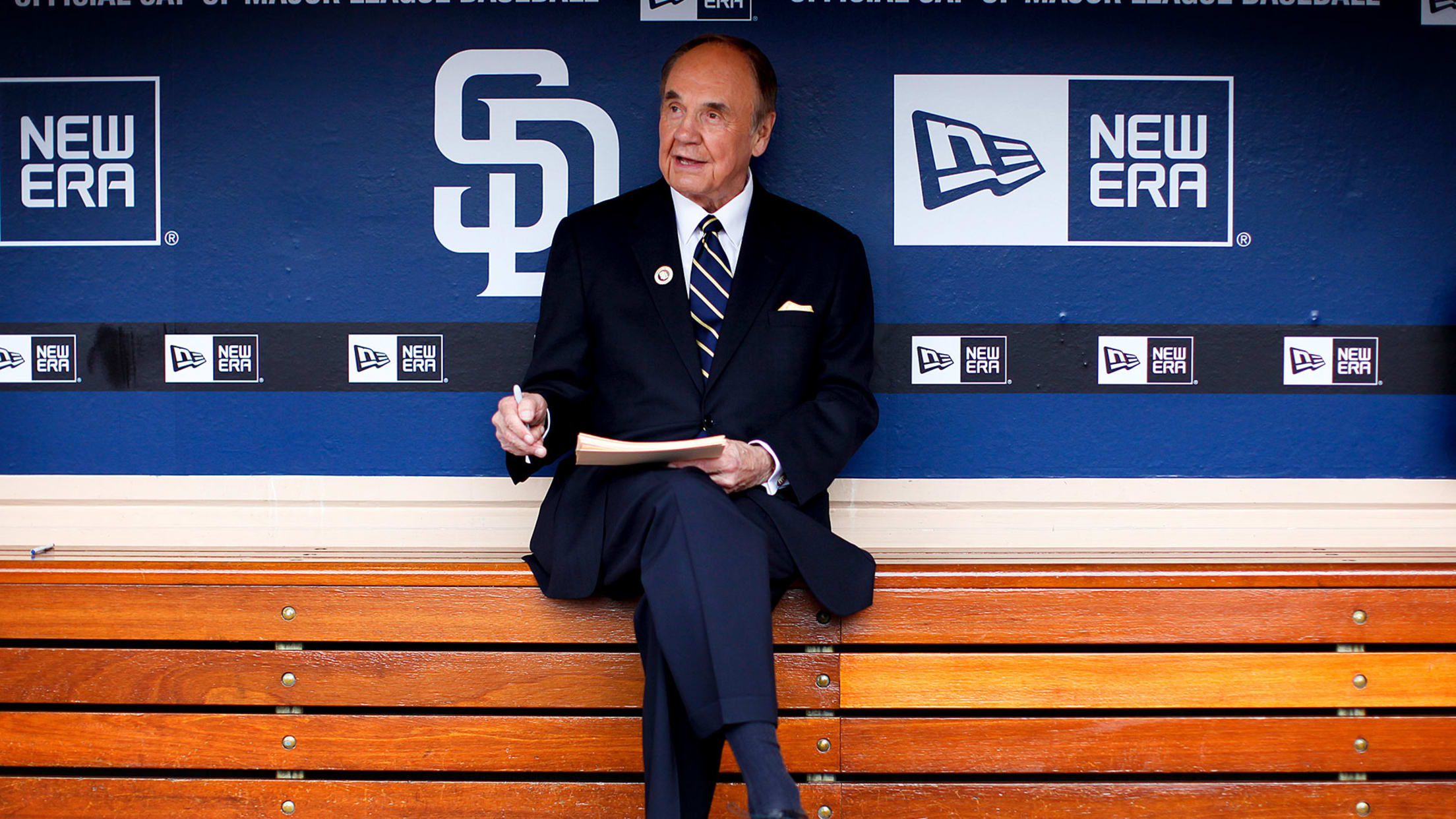 Bill Center, longtime sportswriter for U-T San Diego, is an employee of the Padres. The news surprised the world of sports.It was a shocker.A year ago Friday, Hall of Fame broadcaster Dick Enberg died of a heart attack at his La Jolla, Calif., home. Enberg retired after seven seasons as
Bill Center, longtime sportswriter for U-T San Diego, is an employee of the Padres.
The news surprised the world of sports.
It was a shocker.
A year ago Friday, Hall of Fame broadcaster Dick Enberg died of a heart attack at his La Jolla, Calif., home. Enberg retired after seven seasons as the television voice of the Padres at the end of the 2016 season. But the voice of countless major sports events was far from silenced. Enberg had launched yet another chapter in his storied career as the host/producer of podcasts featuring the legends of sport.
Enberg not only knew who they were, he had covered most of them during a six-decade career that featured his voice and expertise covering major events in Major League Baseball, the National Football League, NCAA basketball and football, tennis, golf and boxing.
In addition to his sports broadcasting, Enberg was an award-winning author. He also hosted television game shows and appeared in movies, often representing himself.
Born in Mount Clemens, Mich., on Jan. 9, 1935, Enberg graduated from Central Michigan University in 1957 and moved to California four years later to become the assistant baseball coach and an instructor at what was then San Fernando Valley State College. He launched his broadcast career in the 1960s as a sports anchor at KTLA -- from where he began broadcasting UCLA basketball and California Angels baseball games.
Enberg's voice and class lines such as "Oh my" went national in the 1970s with NBC covering Major League Baseball, the NFL and the Rose Bowl and Wimbledon and the U.S. Open in tennis. He later served at CBS and ESPN before joining the Padres before the 2010 season. Enberg was honored by the National Baseball Hall of Fame as the winner of the Ford C. Frick Award in '15. Enberg is also a member of the Pro Football Hall of Fame and the Basketball Hall of Fame.
He won 12 Emmy Awards as well, including a Lifetime Achievement Emmy. When Enberg was named the Padres' television play-by-play announcer in December of 2009, he said: "Baseball has been in my DNA from the time I was in diapers."