Cashman: Didi 'really progressing well'
Shortstop could get extended spring at-bats as soon as May 20; Paxton expected to return within 3 weeks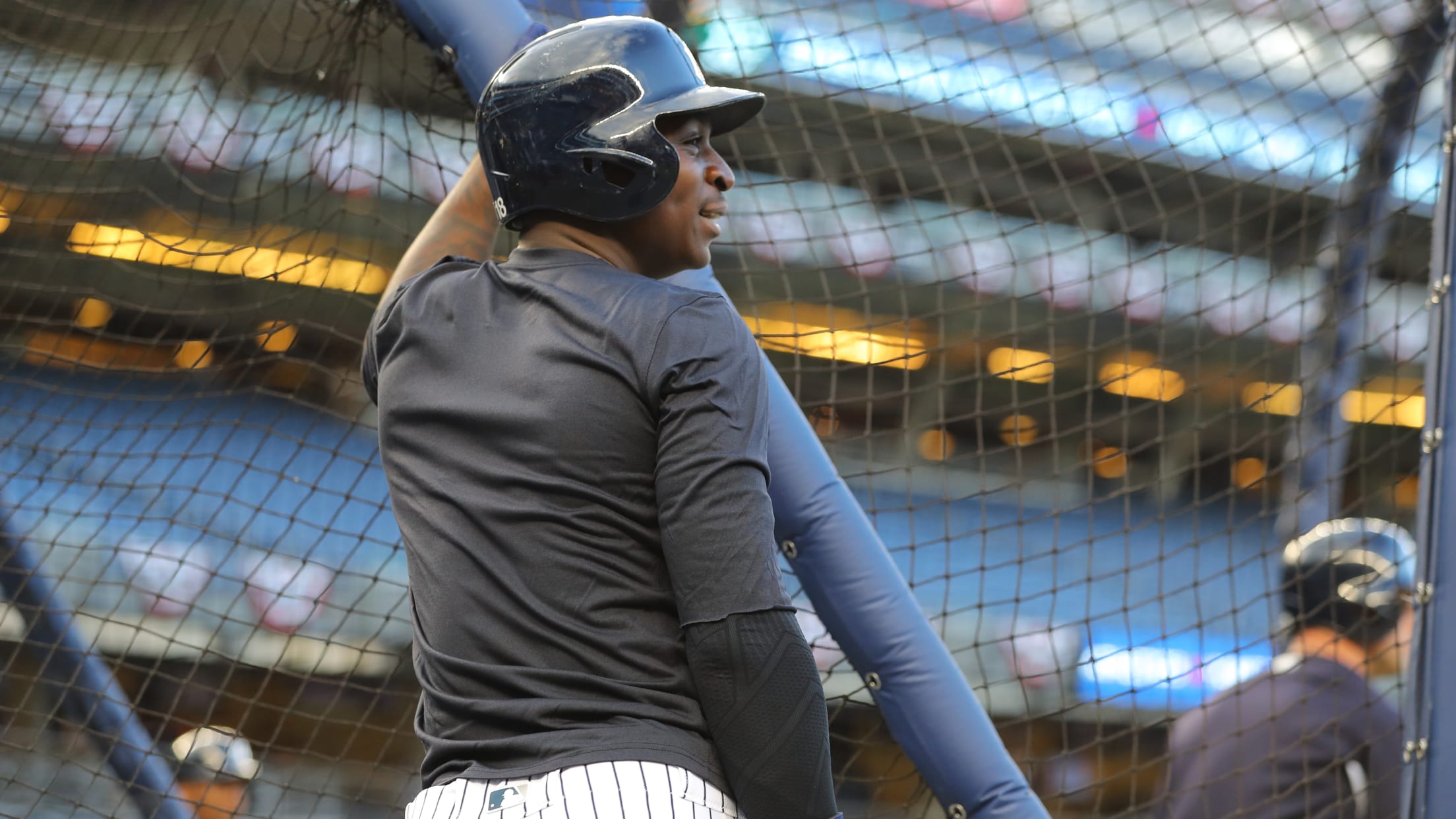 NEW YORK -- Didi Gregorius has hit all of his necessary checkpoints as he recovers from Tommy John surgery on his right elbow, and Yankees general manager Brian Cashman said on Sunday that the shortstop could begin gathering at-bats in extended spring games as soon as May 20. Speaking on
NEW YORK -- Didi Gregorius has hit all of his necessary checkpoints as he recovers from Tommy John surgery on his right elbow, and Yankees general manager Brian Cashman said on Sunday that the shortstop could begin gathering at-bats in extended spring games as soon as May 20.
Speaking on MLB Network Radio, Cashman said that Gregorius is "really progressing well" as he continues his rehab at the team's player development complex in Tampa, Fla.
"He'll complete his throwing program this week and head into relays, stuff like that, and maybe a full workout shortly thereafter," Cashman said. "We have a target of maybe as early as May 20 where he can start getting some [designated-hitter] at-bats in extended spring."
Gregorius sustained a partial tear of his right ulnar collateral ligament during last year's American League Division Series.
Cashman's previous estimates for Gregorius' return to the Yankees' lineup have indicated a return to the Majors in June, July or August, suggesting that Gregorius may hit the shorter end of that timeline.
"There's some good news there," Cashman said.
Using the force
Luke Voit went hitless in the Yankees' loss to the Twins on Saturday afternoon, snapping his career-best on-base streak at 42 games, dating back to Sept. 19. He also went hitless in Sunday's 4-1 win.
Voit batted .316/.416/.658 over the streak, going 50-for-158 with 35 runs scored, six doubles, 16 homers, 43 RBIs, 24 walks and three hit-by-pitches.
"It's really impressive," manager Aaron Boone said. "It's consistent with what we've seen. I think he's proving that he's a frontline hitter in this game, a guy that controls the strike zone and hits the ball with authority. That's a really good recipe to have if you're a hitter."
Voit's 42-game on-base streak was the longest by a Yankee since Alex Rodriguez reached base in 53 consecutive games from April 18-June 17, 2004. It was the Majors' longest active on-base streak, an honor that now belongs to the Cardinals' Yadier Molina (20 games).
"You swing at strikes and you've got power to all fields like Luke does, you're going to be successful," Boone said. "That's all we've seen him do since he's gotten here. He's been an impact player for us."
Time out
Cashman offered an updated timetable regarding left-hander James Paxton, who is on the injured list with left knee inflammation. Paxton had a cortisone injection on Saturday, and he is expected to return to the big league mound within three weeks, according to the GM.
"He has experienced this in the past, with Seattle in 2014," Cashman said. "He's gone through this before, where he has to take a timeout and get an injection and get back going again. We're probably looking at a three-week-at-max situation, is our hope and expectation there. He'll get the injection, do nothing for seven days and then get going again."
Bombers bits
• Dellin Betances (right shoulder impingement) will be assessed on Sunday to determine if he is ready to begin a throwing program. If cleared, Betances could be throwing on Monday, with hopes of returning to the bullpen in June.
• Giancarlo Stanton (left shoulder soreness) could resume batting practice this week.
• Aaron Hicks (left lower back strain) is aiming to join Class A Advanced Tampa this week for rehab games, and if those go well, Cashman suggested that Hicks could be in the big league lineup "as early as next weekend."
This date in Yankees history
May 5, 1922: The construction contract for Yankee Stadium was awarded to New York's White Construction Company, with the edict that the job must be completed by Opening Day 1923 at the "definite price" of $2.5 million (approximately $37.8 million in 2019 dollars). The job was completed in 284 working days.