Overton gets a fresh start with Padres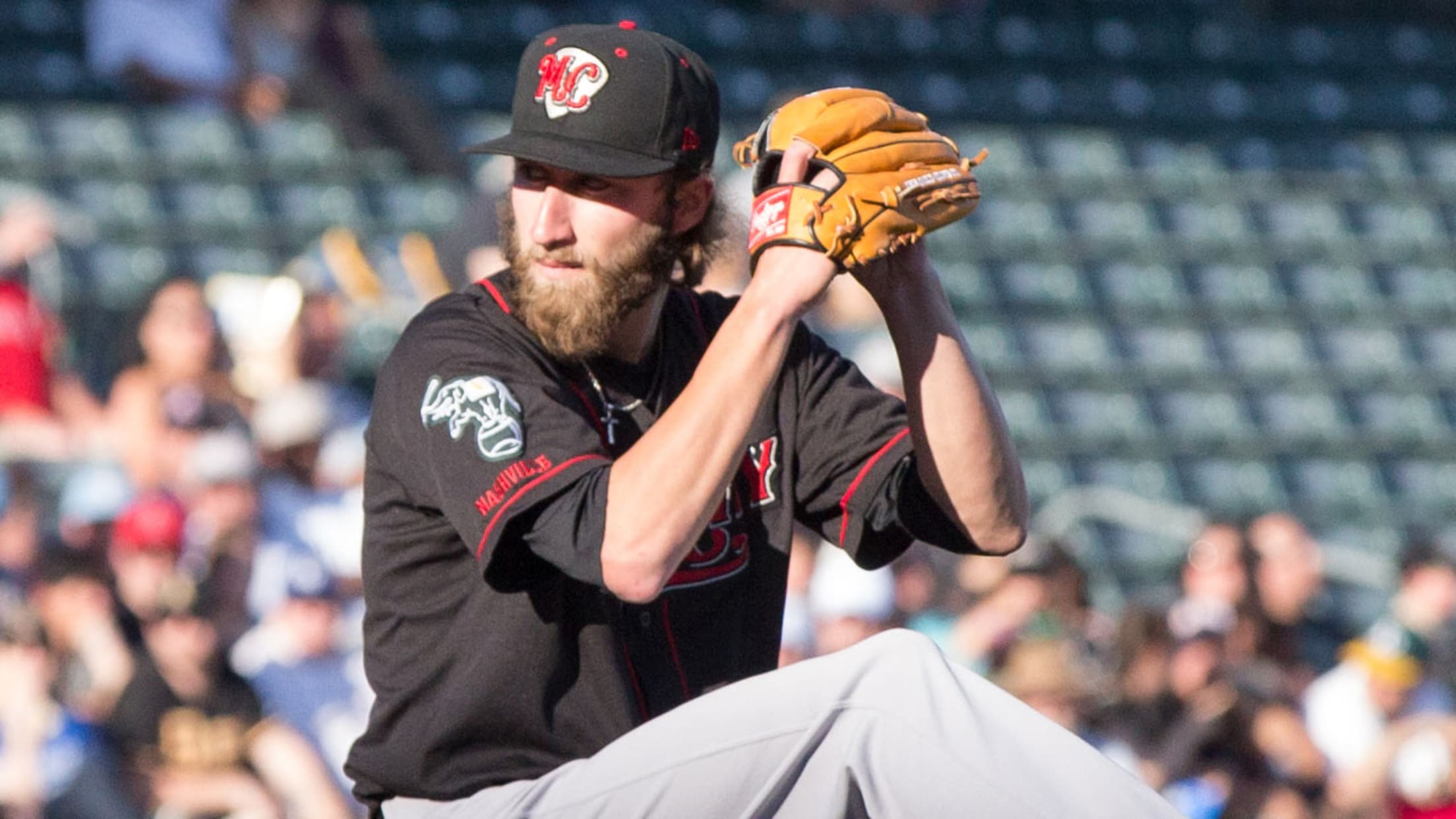 SAN DIEGO -- Dillon Overton wandered around the Padres' clubhouse Friday afternoon, somewhat lost.He shook hands with his new teammates scattered around the room. Claimed off waivers from Seattle 11 days before, Overton knew few members of the organization, let alone San Diego's 25-man roster, which the left-hander will join
SAN DIEGO -- Dillon Overton wandered around the Padres' clubhouse Friday afternoon, somewhat lost.
He shook hands with his new teammates scattered around the room. Claimed off waivers from Seattle 11 days before, Overton knew few members of the organization, let alone San Diego's 25-man roster, which the left-hander will join Saturday before starting the team's game against the Dodgers.
But at the locker to his left, Overton made a connection. Infielder Chase d'Arnaud, reinstated from the paternity list Friday, introduced himself and began to make small talk. The conversation quickly shifted to d'Arnaud's newborn son, Jagger, the first child he and his wife, Kaitlyn, have had. Overton shared his son, Oliver, had been born only three months before.
After Oliver's birth, Overton and his wife, Morgan, bought a home. Then, on June 18, the Mariners designated him for assignment. Overton felt an emotional weight to support his family.
"When you get DFA'd like that, especially right after you had a child, you buy a house, all that stuff -- 'Am I gonna be able to pay for him? Pay for this house?'" Overton said. "It just kind of starts hitting you real quick."
Morgan told him not to be concerned about the money. They turned to prayer.
"We prayed for two nights straight, and the next morning, we got a call that said I'd been claimed by the Padres," Overton said.
"God is good."
After the claim, Overton's agent texted him. He noticed Overton struggled against El Paso, the Padres' Triple-A affiliate, allowing 12 runs in 6 1/3 innings over two starts.
El Paso pitching coach Bronswell Patrick told Overton he'd been tipping his pitches.
"I was like, 'What the heck? No wonder y'all were smashing balls off me left and right,'" Overton said. "He was like, 'We had 90 percent of your pitches,' because I was tipping. That's exactly what I've been working on since I've been there."
He made one start for El Paso, the fixes seemingly working as he pitched five innings of one-run ball. Although his turn in the Chihuahuas' rotation lined up with the Padres' need for a Saturday starter, Overton did not overthink his duties. After Thursday's game, Patrick told Overton he was getting promoted.
"My thought process the whole time was, 'As of right now, I'm throwing Saturday in El Paso,'" Overton said. "I didn't really care what was going on. When I get the call, I get the call."
Overton's callup will require a roster move Saturday. To clear space for d'Arnaud, outfielder Franchy Cordero, hitless in his previous 26 at-bats with 17 strikeouts, was optioned to El Paso.
This will not be Overton's first showing in the Majors, having made six starts over the past two years for Oakland and Seattle, but in his new clubhouse, he's making plenty of first impressions.
Nathan Ruiz is a reporter for MLB.com based in San Diego.