DJ Khaled to perform Marlins' new anthem
Artist will reveal 'Just Gettin' Started' live during Opening Day pregame at Marlins Park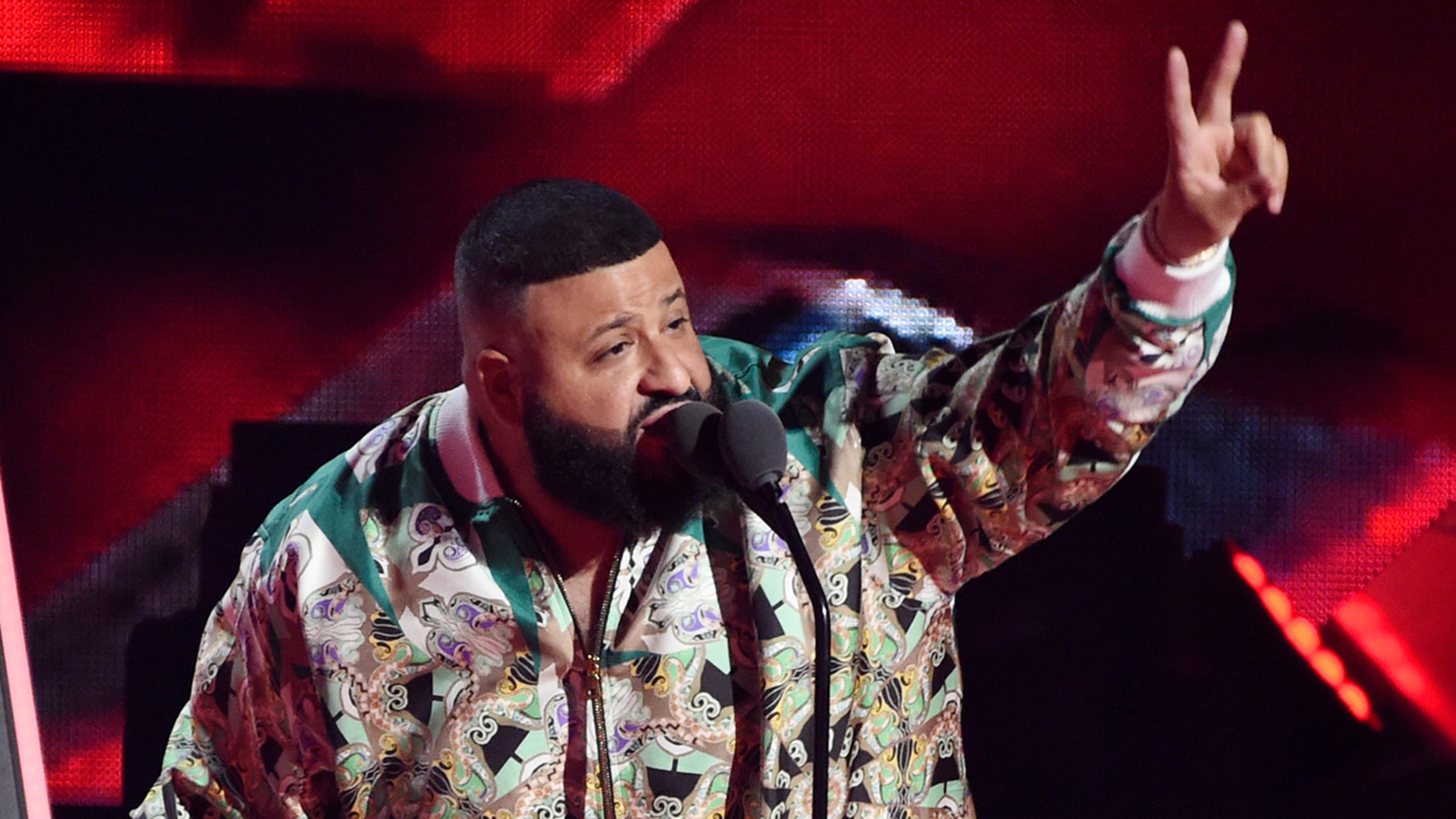 JUPITER, Fla. -- The Marlins are embarking on a new beginning under new ownership, and the organization will also be ushering in the season with a new song."Just Gettin' Started" with DJ Khaled, Nicky Jam, Poo Bear and Kent Jones was revealed as a team anthem on Wednesday in a
JUPITER, Fla. -- The Marlins are embarking on a new beginning under new ownership, and the organization will also be ushering in the season with a new song.
"Just Gettin' Started" with DJ Khaled, Nicky Jam, Poo Bear and Kent Jones was revealed as a team anthem on Wednesday in a Billboard.com story.
The two-minute, 20-second song sets a catchy beat heading into Opening Day, when the Marlins face the Cubs at 12:40 p.m. ET on March 29 at Marlins Park.
Derek Jeter, the Marlins' new chief executive officer, has repeatedly talked about Marlins Park being more than a baseball stadium. The plans are for it also to be an "entertainment venue," and Opening Day promises to have plenty of excitement.
Fans are encouraged to arrive at the ballpark early, because DJ Khaled will perform live pregame, at 11:30 a.m. ET.
With Bruce Sherman as principal owner and Jeter as an executive for the first time, the Marlins are building the organization from the bottom up.
In an interview with Billboard, Jeter said: "We were thinking about doing something different here in Miami, and really doing something that is reflective of the Miami culture."
Jeter met with the artists about a song that noted the Marlins are part of a new beginning.
"We're just getting started here in Miami, and we wanted to do something special for the fan base," Jeter said.