Dodgers annual FanFest set for Jan. 28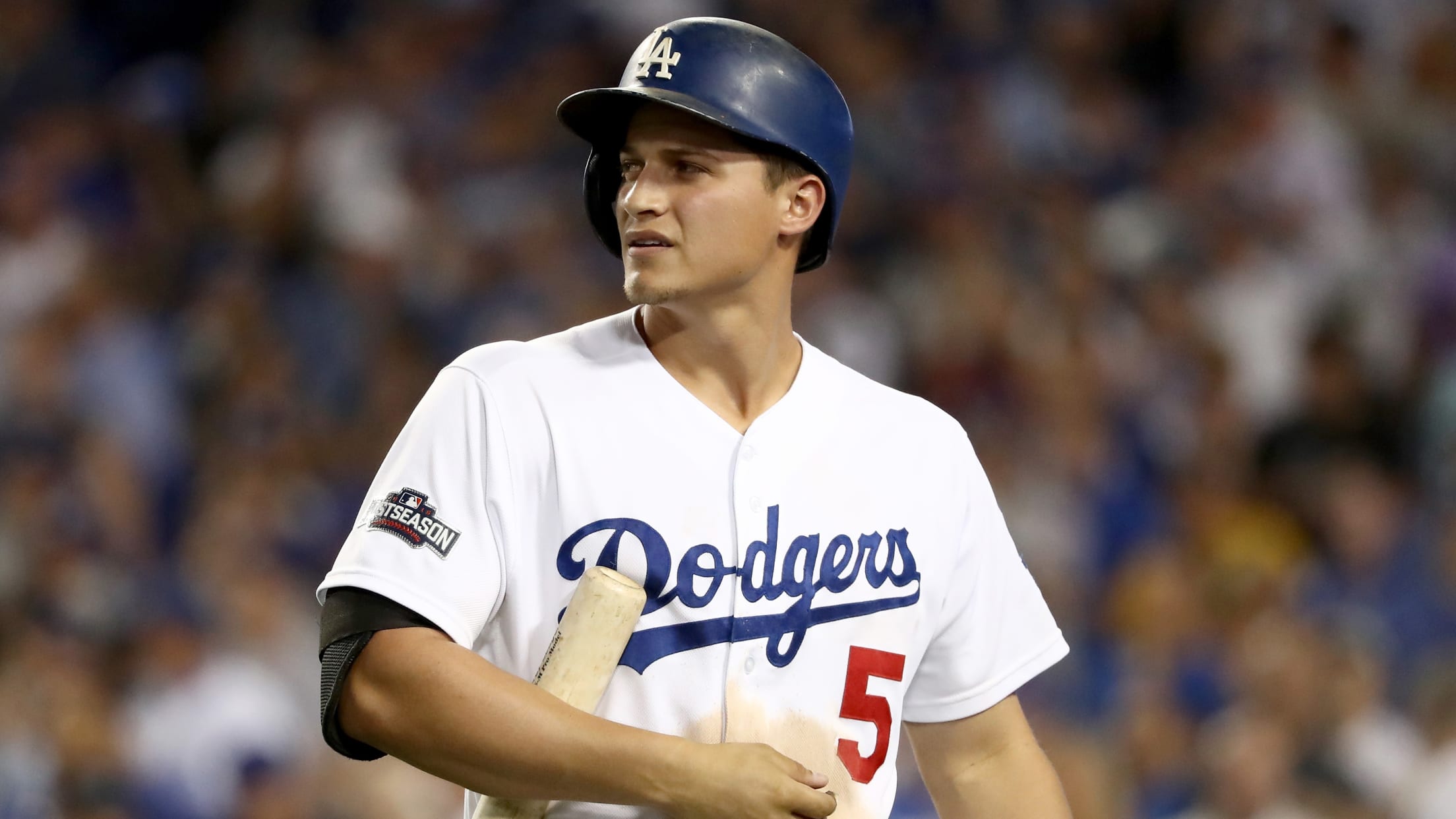 Fans will have a chance to meet Corey Seager on Jan, 28 at the team's annual FanFest event at Dodger Stadium. (AP) (Sean M. Haffey/Getty Images)
LOS ANGELES -- A limited number of vouchers will be available for sale online on Thursday at 1 p.m. PT for autograph sessions and VIP experiences at the Dodgers' fifth annual FanFest presented by Coca-Cola at Dodger Stadium on Saturday, Jan. 28.The vouchers -- available at www.dodgers.com/fanfest -- will need
LOS ANGELES -- A limited number of vouchers will be available for sale online on Thursday at 1 p.m. PT for autograph sessions and VIP experiences at the Dodgers' fifth annual FanFest presented by Coca-Cola at Dodger Stadium on Saturday, Jan. 28.
The vouchers -- available at www.dodgers.com/fanfest<http: fanfest="" www.dodgers.com=""> -- will need to be purchased to get an autograph or attend a VIP experience. Dodger season ticket holders and premium ticket holders will be eligible for a presale on Thursday from 10 a.m. to 12 p.m. All autograph session tickets benefit the Los Angeles Dodgers Foundation (LADF) and support LADF programs.
Tickets to FanFest will be required to gain entry into Dodger Stadium and fans will need to visit www.dodgers.com/fanfest<http: fanfest="" www.dodgers.com="">. Parking gates open at 9:30 a.m. and fans may enter the stadium through the left or right field plaza gates at 10 a.m. Parking is free.
The scheduled FanFest autograph sessions are subject to change.
VIP experiences at FanFest presented by Coca-Cola are as follows and are subject to change:
Deluxe Clubhouse Tour and Locker Photo; Vin Scully Press Box Tour; Interactive History at the Pop-Up Museum; Meet and Greet with Corey Seager, Justin Turner, Fernando Valenzuela or Pepe Yniguez.
Fans-Only Press Conference and Photo; Trayce Thomson, Rob Segedin, Steve Garvey or Enrique Hernandez;
Pitch Like a Pro with Alex Wood, Rich Hill, Ross Stripling, Brock Stewart or Charlie Hough;
Train Like a Pro with Dodgers Head Strength and Conditioning Coach Brandon McDaniel.
FanFest will include on-stage interviews from 10:30 a.m. to 3:00 p.m. SNLA hosts Alanna Rizzo, Tony Gwynn Jr., John Hartung and Kelli Tennant will conduct interviews along with AM 570 LA Sports David Vassegh.
Guests throughout the day will include current and former players, coaches and Dodger broadcasters Charley Steiner, Joe Davis, Jaime Jarrin and Jorge Jarrin. Fans will be able to buy mini plans and season tickets (which guarantee Opening Day) at FanFest.
Individual tickets will go on sale exclusively online on Friday, Jan. 27, beginning at 10:00 a.m. at www.dodgers.com<http: www.dodgers.com="">. At that time, fans can purchase individual tickets to all 2017 season games and a very limited number of Opening Day tickets.
<http: www.dodgers.com="">The best way to guarantee Opening Day tickets is to purchase a mini plan. More information on Dodger mini plans can be found by visiting www.dodgers.com/miniplans<http: miniplans="" www.dodgers.com="">. Additionally, season seat holders will have priority access to purchase FanFest autograph session tickets.