Roberts not planning to use iPad during games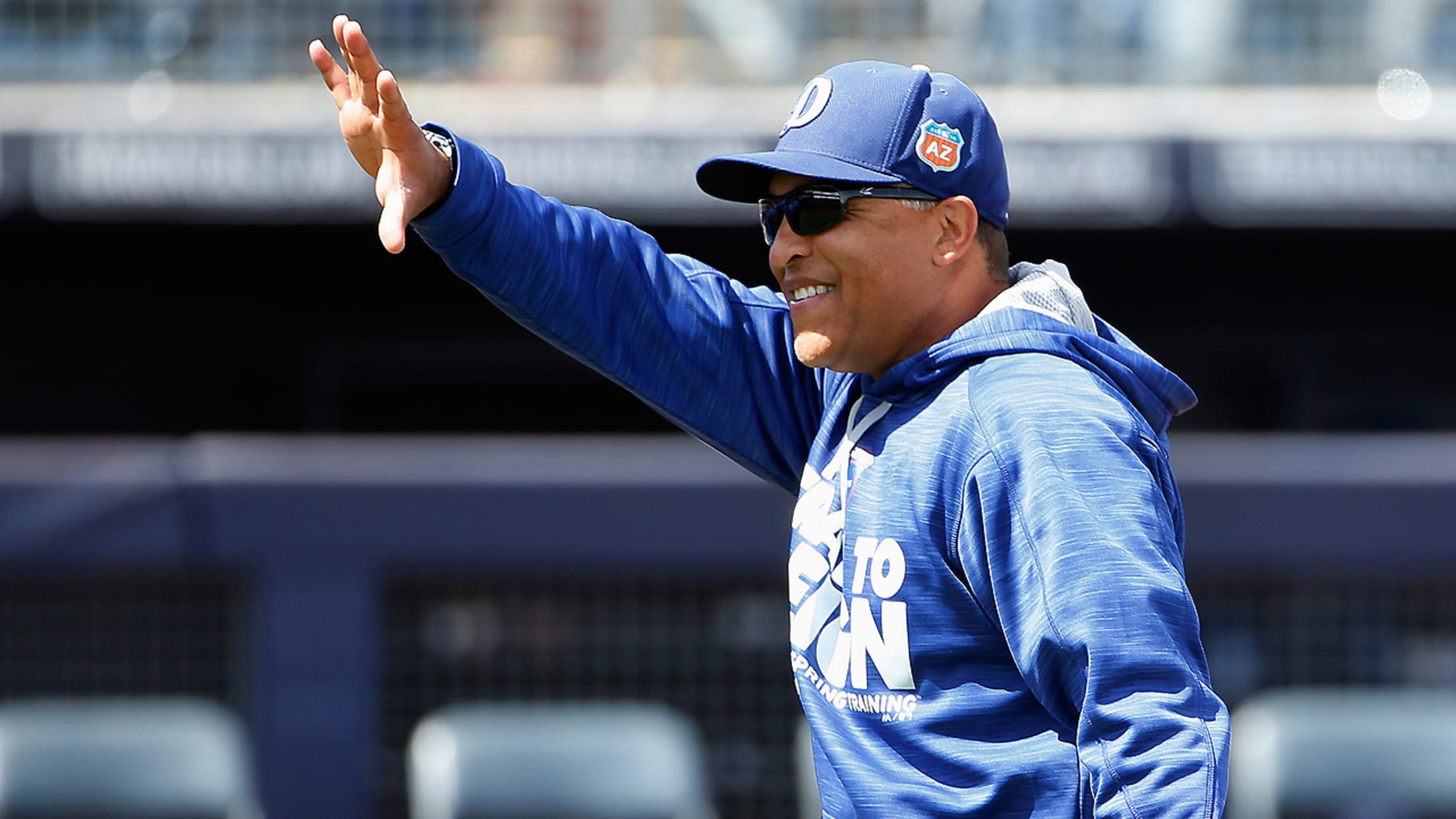 "For me personally, I don't see that for myself," Dave Roberts said about using the iPad Pro during games. (AP)
PHOENIX -- Dodgers manager Dave Roberts says operating his iPhone is tough enough and he doesn't anticipate using an iPad during games, even though it will be allowed during the regular season.On Wednesday, MLB announced a collaboration with Apple to integrate on-field capabilities through the approved use of iPad Pro
PHOENIX -- Dodgers manager Dave Roberts says operating his iPhone is tough enough and he doesn't anticipate using an iPad during games, even though it will be allowed during the regular season.
On Wednesday, MLB announced a collaboration with Apple to integrate on-field capabilities through the approved use of iPad Pro and a newly developed advance scouting, analytics and video app called MLB Dugout.
"I know Major League Baseball has made that accessible, but for me personally, I don't see that for myself, but with the coaches, I think that's an individual comfort-level thing," said Roberts. "Some guys are comfortable being a little bit more forward thinking and open to things like that, but I'm a little bit of a creature of habit with certain things."
The iPad Pro will be placed in all 30 Major League dugouts and bullpens, marking the first on-field integration of next-generation technology, advance-scouting video and customizable reports for managers, coaches and players. Roberts said he doesn't use an iPad regularly.
"I'm used to looking at paper and I kind of have certain things that I like to go to and reference when you walk through an individual game," Roberts said. "To navigate through an iPad, I don't want to have to worry about it loading up. I want to know where I have to go for information."
Worth noting
• Howie Kendrick (calf tightness) is still not cleared to resume baseball activities.
• Hyun-Jin Ryu (shoulder) will stay in Arizona for extended spring training.
• Roberts wants to see Trayce Thompson, Charlie Culberson, Rob Segedin and Austin Barnes against the Angels in the Freeway Series that starts Thursday. Rico Noel, Elian Herrera and Brandon Beachy will not be going to Los Angeles.
• The club is hopeful Yasmani Grandal (right forearm) will be ready for Opening Day. The catcher will stay in Arizona while the team travels to Los Angeles. He could play in a Minor League game Thursday.
• Corey Seager (sprained left knee) will play five innings against the Angels on Thursday. He has not appeared in a Cactus League game since the injury on March 11.
• A.J. Ellis will catch Clayton Kershaw on Opening Day, Roberts announced. Justin Turner will hit third and Adrian Gonzalez will hit fourth.
• The Dodgers and the White Sox combined to draw 245,670 fans at Camelback Ranch this spring, breaking last year's record-setting mark of 234,360. The 29-game average of 8,471 fans exceeded the previous mark of 8,169.
The Dodgers also established club records with a total of 155,841 fans and a 10,389 average per game.