Walter donates $2 million to Puerto Rico relief
Dodgers' owner announces contribution to Habitat for Humanity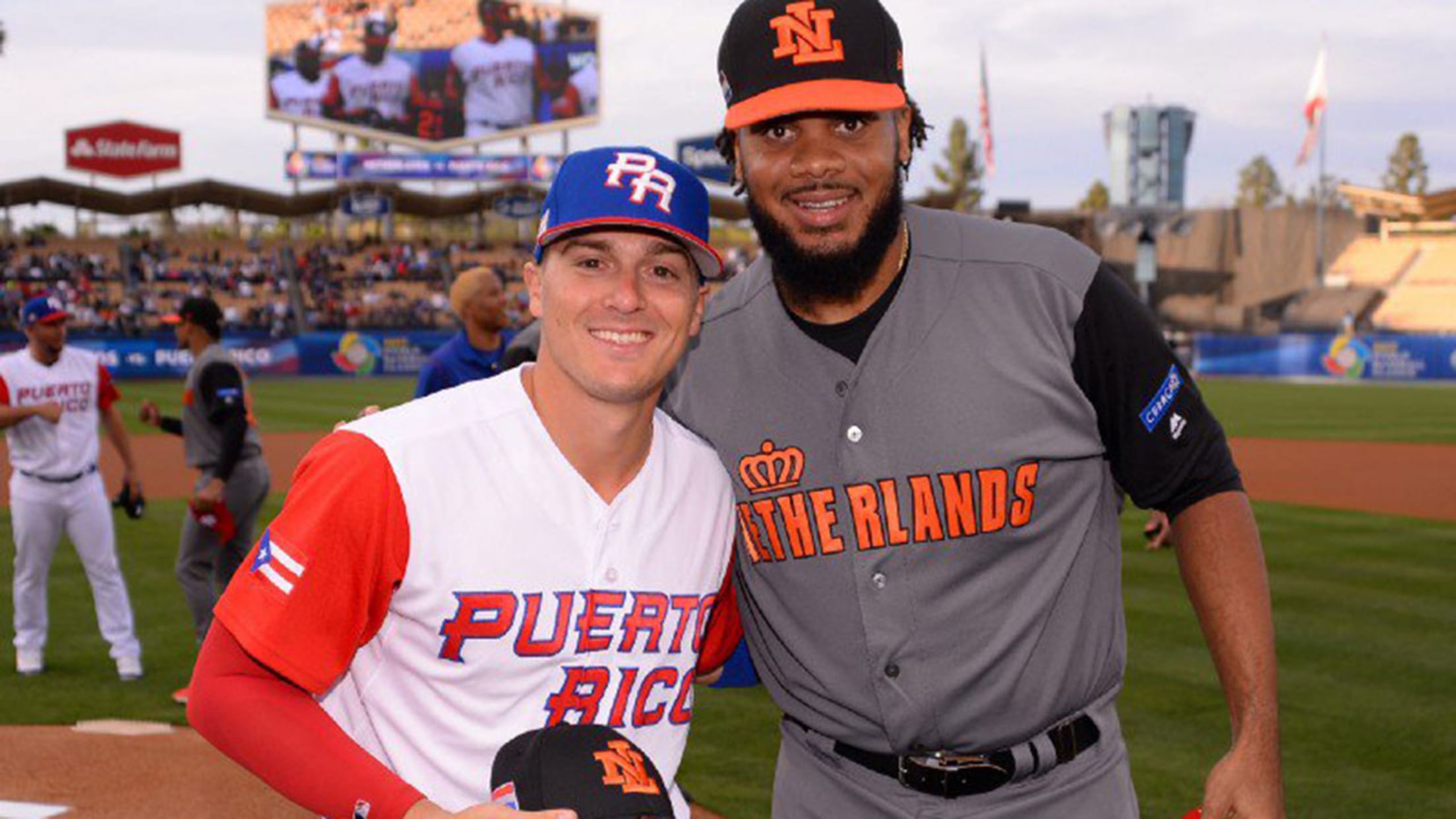 LOS ANGELES -- The Dodgers and team owner and chairman Mark Walter announced Tuesday that they have donated $2 million to Habitat for Humanity of Puerto Rico in support of the organization's rebuilding efforts in the wake of the destruction left by Hurricane Maria last fall.The Dodgers chose Habitat of
LOS ANGELES -- The Dodgers and team owner and chairman Mark Walter announced Tuesday that they have donated $2 million to Habitat for Humanity of Puerto Rico in support of the organization's rebuilding efforts in the wake of the destruction left by Hurricane Maria last fall.
The Dodgers chose Habitat of Humanity of Puerto Rico after consulting with their utility player, Enrique Hernandez (a native of Toa Baja, P.R.), and his fiancée, Mariana Vicente. Hernandez and Vicente pledged an additional $225,000 raised through their fundraisers -- You Caring and the sales of "Puerto Rico Se Levanta" T-shirts -- to coincide with the team's donation.
"This is something I am extremely proud of," Hernandez said before the Dodgers faced the Angels in the exhibition finale. "Seven months later and my little island is still in desperate need of a lot of help. ... This is something we have been working on since the World Series. Where are we going to donate the money and which foundation would we use? It took a lot of research and a lot of calls."
THIS!!!!!!!! 💙💙 Thank you Mark and the entire Walter family and my team, THE LA DODGERS!!! Thank you for making this possible! It means EVERYTHING to me! PUERTO RICO LOS QUEREMOS!!!! 🇵🇷❤️ pic.twitter.com/lkGQIMeWf4

— Enrique Hernández (@kikehndez) March 27, 2018
"It's been more than six months since Hurricane Maria's devastating effects on Puerto Rico and with so much work still to be done, the Dodgers want to do our part to help with the island's rebuilding and recovery efforts," said Walter in an official team statement. "Kiké and Mariana have been such strong advocates for Puerto Rico, and we want to join their families and loved ones in helping repair the community and work towards a return to normalcy."
Hurricane Maria made landfall in mid-September and was the first Category 4 storm to directly hit the island of Puerto Rico in 85 years. Nearly the entire population of Puerto Rico, numbering approximately 3.5 million people, lost electricity. A sizeable portion of those affected still had not seen power restored as of this month. At the time of Maria's landfall, Puerto Rico was still recovering from Hurricane Irma, which had pummeled the island with high winds just two weeks before.
This is great news. Felicidades @kikehndez por tu esfuerzo y dedicación 🇵🇷, estamos orgullosos de ti. Well done by the @Dodgers 👏🏽 #PuertoRico https://t.co/xV2DZEiebB

— Kenley Jansen (@kenleyjansen74) March 27, 2018
"Puerto Rico is a such a special place, and I'd like to thank Mark and the entire Dodger organization for their support and help in rebuilding our homeland following these natural disasters," said Hernandez.. "This donation will provide housing assistance for many families, but there's a long way to go and many people that still need our help."
Matt Kelly is a reporter for MLB.com based in New York. Follow him on Twitter at @mattkellyMLB.
Doug Padilla is a contributor to MLB.com.