Dodgers agree to deals with 2 pitchers (source)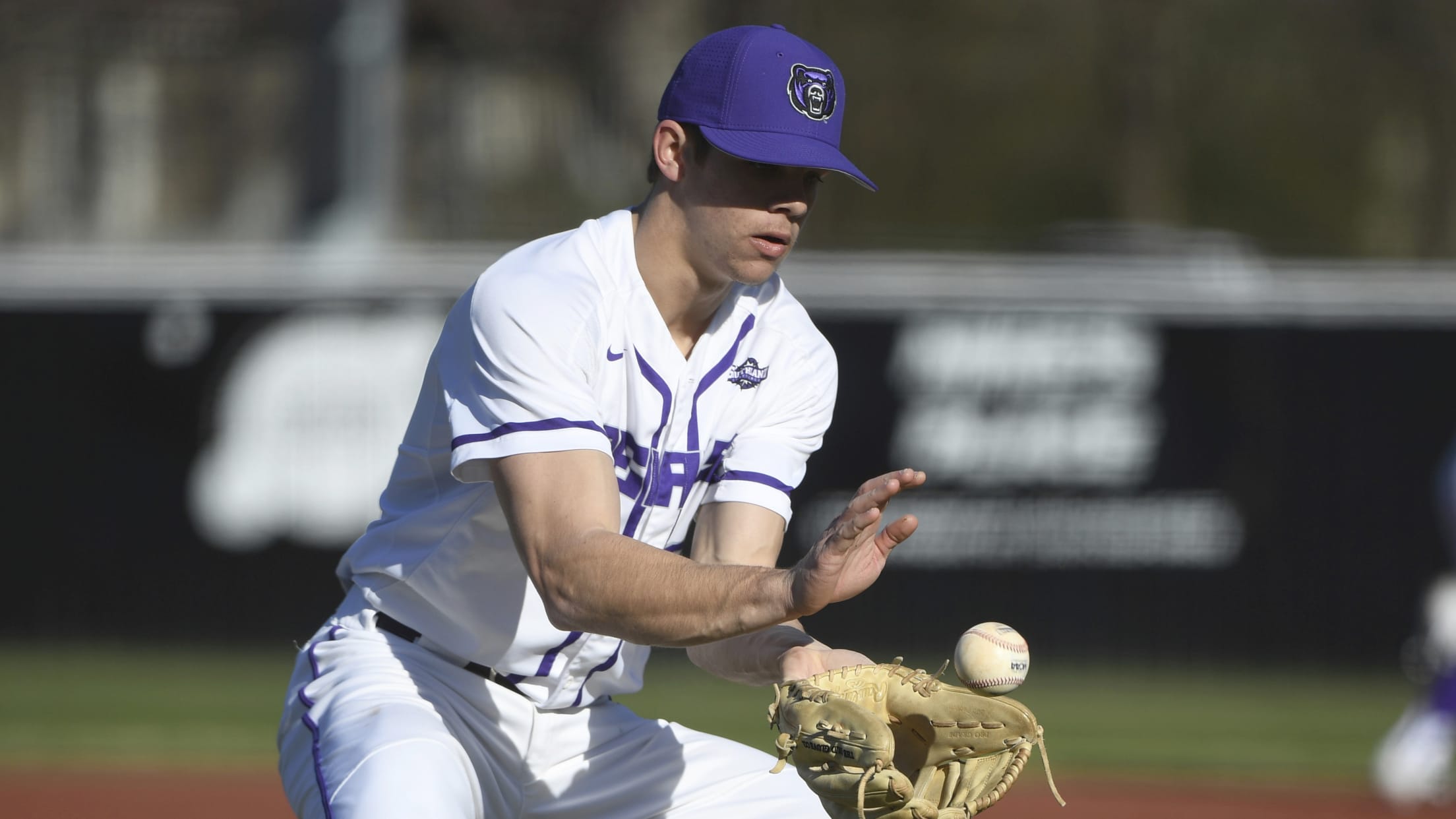 LOS ANGELES -- The Dodgers have agreed to deals with fifth-round Draft pick Gavin Stone and non-drafted free agent Robbie Peto, a right-handed pitcher from Stetson University, according to sources. The club has not confirmed either agreement. Stone, a right-handed pitcher from the University of Central Arkansas, would receive $100,000
LOS ANGELES -- The Dodgers have agreed to deals with fifth-round Draft pick Gavin Stone and non-drafted free agent Robbie Peto, a right-handed pitcher from Stetson University, according to sources. The club has not confirmed either agreement.
Stone, a right-handed pitcher from the University of Central Arkansas, would receive $100,000 according to MLB Pipeline's Jim Callis, far below the suggested slot value of $327,200. That leaves the Dodgers extra money from their pool allotment to sign their other five picks from last week's Draft.
Stone, a right-hander, is a former reliever who threw a no-hitter in one of his four starts this year. He struck out 31 batters and walked six in 27 2/3 innings.
Peto, who announced his agreement on social media, was a 30th-round Draft pick of the Angels in 2016 and a 26th-round choice of the Rays last year, but he turned down both clubs to stay in school. The 6-4 redshirt junior was 3-0 with a 1.78 ERA and 41 strikeouts in 25 1/3 innings over four starts for Stetson this year, after previously attending the University of North Carolina and State College of Florida.
• Team-by-team: Undrafted free agent signing tracker
"I think Robbie made one of the biggest jumps in my career," Stetson head coach Steve Trimper told mycentraljersey.com. "This year he had a tremendous fastball, and he really had his breaking ball working with our pitching coach Dave Therneau. There was an absolute fierce mound presence, and it was real, not somebody out there faking it. He had a calm energy and toughness. His whole focus was built on that."
Dodgers vice president of amateur scouting Billy Gasparino predicted last week that the club would target college juniors in what he called a recruiting process of non-drafted free agents.
Ken Gurnick has covered the Dodgers for MLB.com since 2001.