Dodgers' rotation in flux amid glut of injuries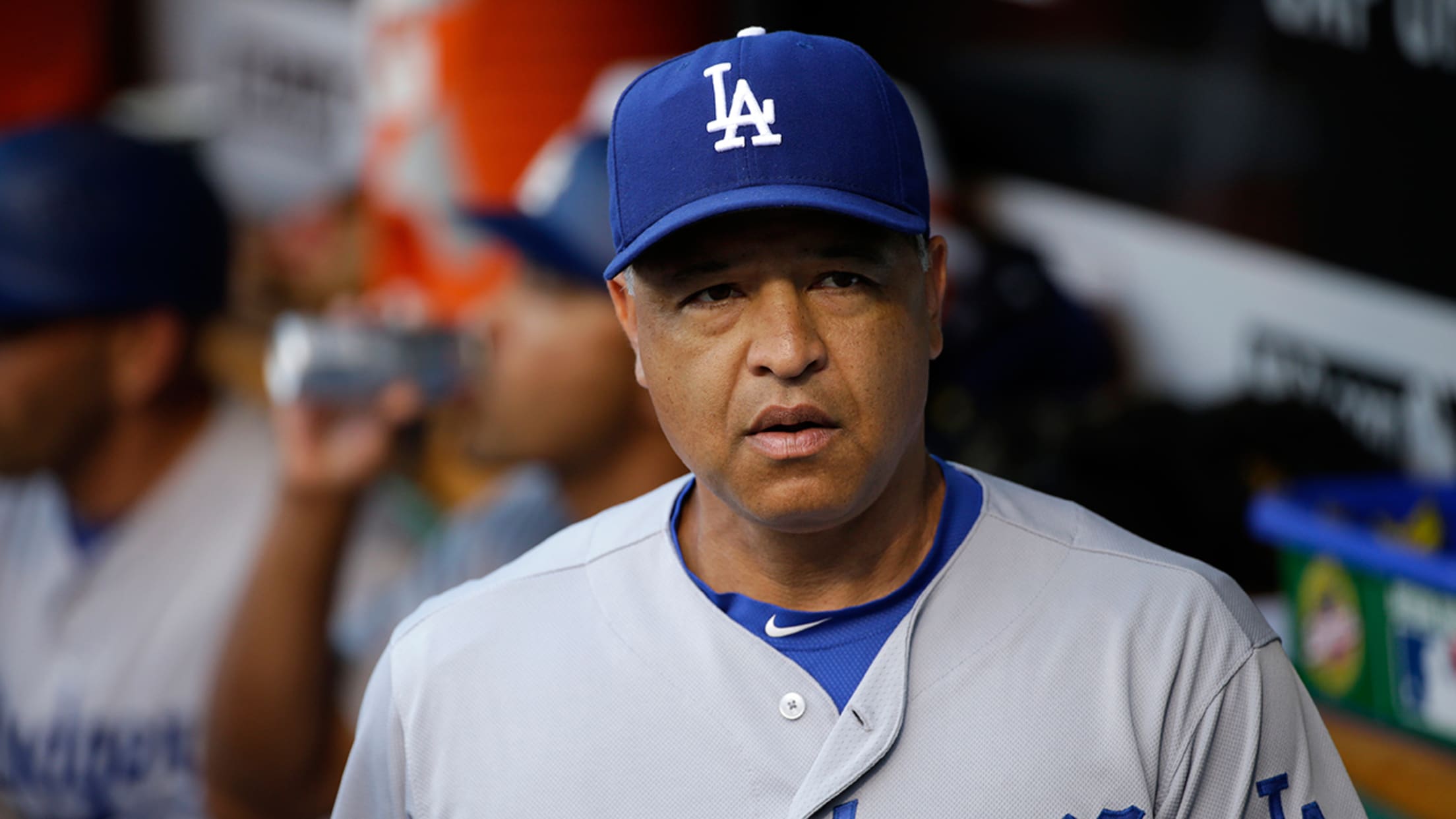 First-year Dodgers manager Dave Roberts has seen his starting rotation disrupted by injuries. (AP)
MILWAUKEE -- As if discussing Clayton Kershaw's back injury wasn't painful enough for Dave Roberts on Tuesday, the Dodgers' manager also had to give a rundown on all of his other starting-rotation challenges.Roberts now concedes the planned throttling back of 19-year-old Julio Urias to save innings for later in the
MILWAUKEE -- As if discussing Clayton Kershaw's back injury wasn't painful enough for Dave Roberts on Tuesday, the Dodgers' manager also had to give a rundown on all of his other starting-rotation challenges.
Roberts now concedes the planned throttling back of 19-year-old Julio Urias to save innings for later in the season might be scrubbed, because the Dodgers simply don't have enough starting pitching.
"These games are just as important as the games in September," Roberts said. "We've got a fresh arm, he's getting Major League hitters out. That's very important, and he's continuing to improve, absolutely."
With Kershaw's next start on Friday night in doubt, the Dodgers could turn to Triple-A Oklahoma City's Carlos Frias, who threw 67 pitches Monday and would be working on three days' rest, or Mike Bolsinger, who has been pitching short relief at Triple-A since being demoted out of the big league rotation.
Neither Brandon McCarthy (Tommy John surgery) nor Hyun-Jin Ryu (shoulder labrum surgery) is stretched out enough on their rehab assignments to be considered imminently. McCarthy pitched five innings Monday night, while Ryu's Tuesday start was halted after 1 2/3 innings by a rain delay. Ryu will try again Saturday for Class A Advanced Rancho Cucamonga. Roberts said McCarthy is "a tick" ahead of Ryu, who was supposed to be ready for the start of Spring Training.
The Dodgers had hoped that Brett Anderson would be healthy enough to be in this year's rotation, extending him a $15.8 million qualifying offer last offseason that Anderson accepted before injuring his back. Anderson said his goal is to return sometime in July. Alex Wood, who made 10 starts, hasn't pitched in a month because of a strained triceps and there is no return date set.
The Dodgers also were hoping hard-throwing Frankie Montas (No. 4 Dodgers prospect, per MLBPipeline.com) could contribute, but he's broken two ribs and there's no timetable on his return. Jose De Leon (No. 2 prospect) has battled minor injuries. Zach Lee, once the top prospect in the organization, was traded two weeks ago for infielder Chris Taylor.
Management shut down Ross Stripling after eight starts to limit his innings after Tommy John surgery, anticipating the return from injury of players still injured.
Which leads to Wednesday, when Roberts will be introduced to Brock Stewart (No. 26 prospect), who will meet the manager the same day he makes his Major League debut, having opened the season in Class A.
"I'm looking forward to putting eyes on Brock, looking forward to meeting him," Roberts said of Stewart, who made two starts at Rancho Cucamonga, nine at Double-A Tulsa and three at Oklahoma City, going a combined 8-3 with a 1.47 ERA.
Is Stewart ready? Roberts said everyone will know soon enough.
"For us, it was the best option we had at this point and time," said Roberts. "He gives us the best chance to win [Wednesday]. He's the best of what we have. Frias wasn't built up, only up to 70 pitches. Brock has a chance to go deeper in the game. Until he takes the mound and we see how his pulse is, that's when we find out."
Ken Gurnick has covered the Dodgers for MLB.com since 2001.