Dodgers, Giants to open Sunday Night Baseball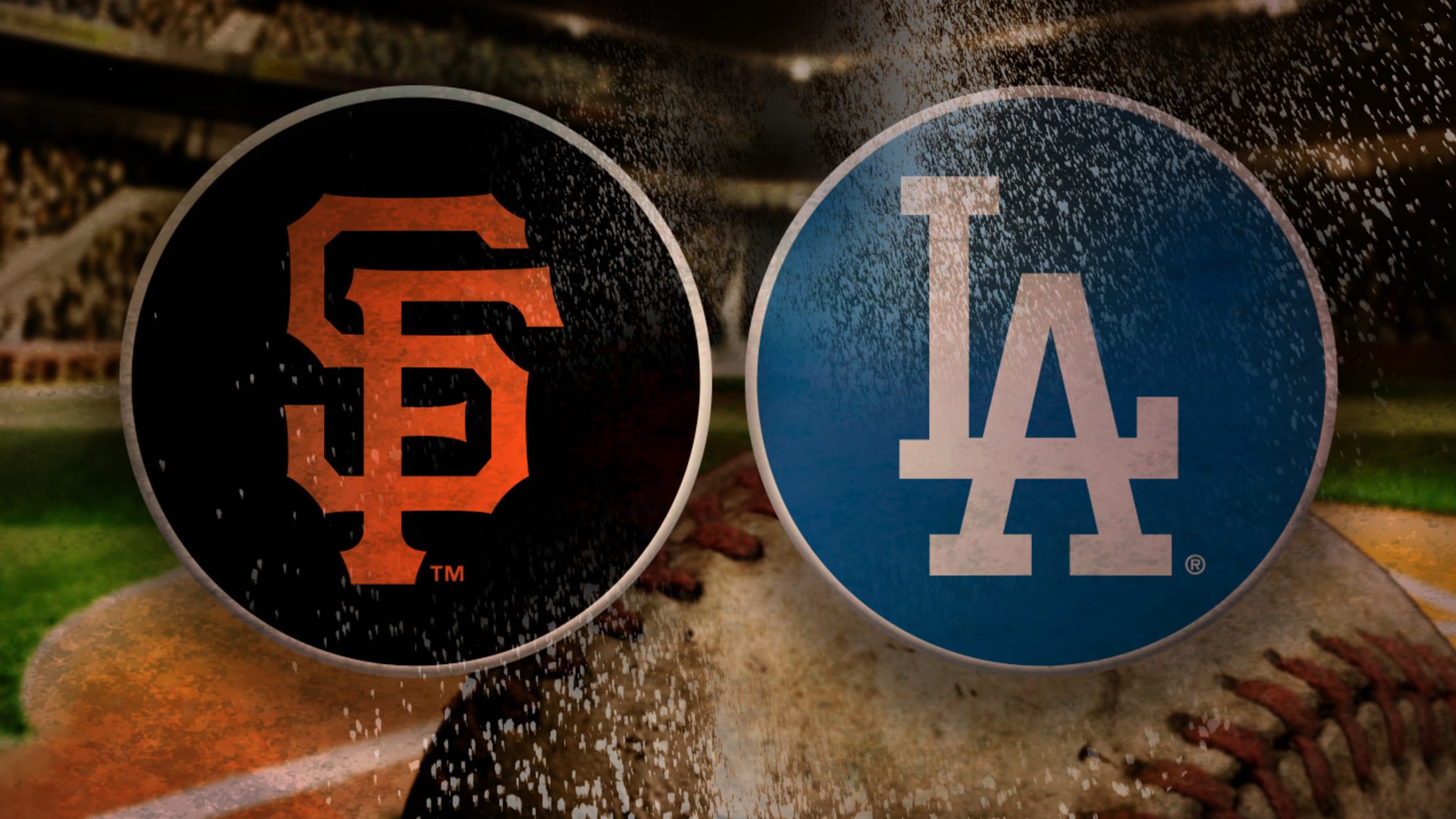 The 29th season of Sunday Night Baseball presented by Taco Bell kicks off the 2018 Major League Baseball season with a divisional matchup between the World Series runner-up Los Angeles Dodgers and division-rival San Francisco Giants on April 1, ESPN announced Tuesday afternoon.The matchup is one of 13 games selected
The 29th season of Sunday Night Baseball presented by Taco Bell kicks off the 2018 Major League Baseball season with a divisional matchup between the World Series runner-up Los Angeles Dodgers and division-rival San Francisco Giants on April 1, ESPN announced Tuesday afternoon.
The matchup is one of 13 games selected by ESPN to be featured on the network's "Starting Lineup," which highlights appearances by 14 Major League clubs, including each of the teams to reach the Divisional Round in 2017. The released schedule runs through Aug. 19, when the New York Mets take on the Philadelphia Phillies in the second annual MLB Little League Classic. Each game is scheduled to air at 8 p.m. ET.
The lineup also spotlights divisional contests between the World Series champion Houston Astros and Texas Rangers, Mets and Washington Nationals, Chicago Cubs and St. Louis Cardinals, and Boston Red Sox and New York Yankees.
Some of the game's brightest stars -- such as Most Valuable Players Jose Altuve and Giancarlo Stanton, Rookies of the Year Cody Bellinger and Aaron Judge, World Series MVP George Springer and Japanese phenomenon Shohei Ohtani -- are also set to take center stage on ESPN's national broadcasts.
The full schedule is as follows:
Apr. 1: San Francisco Giants at Los Angeles Dodgers
Apr. 8: New York Mets at Washington Nationals
Apr. 15: Texas Rangers at Houston Astros
Apr. 22: Washington Nationals at Los Angeles Dodgers
Apr. 29: New York Yankees at Los Angeles Angels
May 6: Chicago Cubs at St. Louis Cardinals
May 13: Washington Nationals at Arizona Diamondbacks
May 20: Cleveland Indians at Houston Astros
May 27: San Francisco Giants at Chicago Cubs (ESPN2)
July 1: Boston Red Sox at New York Yankees
July 22: New York Mets at New York Yankees
July 29: Chicago Cubs at St. Louis Cardinals
Aug. 19: New York Mets at Philadelphia Phillies, MLB Little League Classic
The rest of the Sunday Night Baseball schedule selections for June through September will be announced up to two weeks prior to the dates of those games.