Dodgers' Opening Day roster taking shape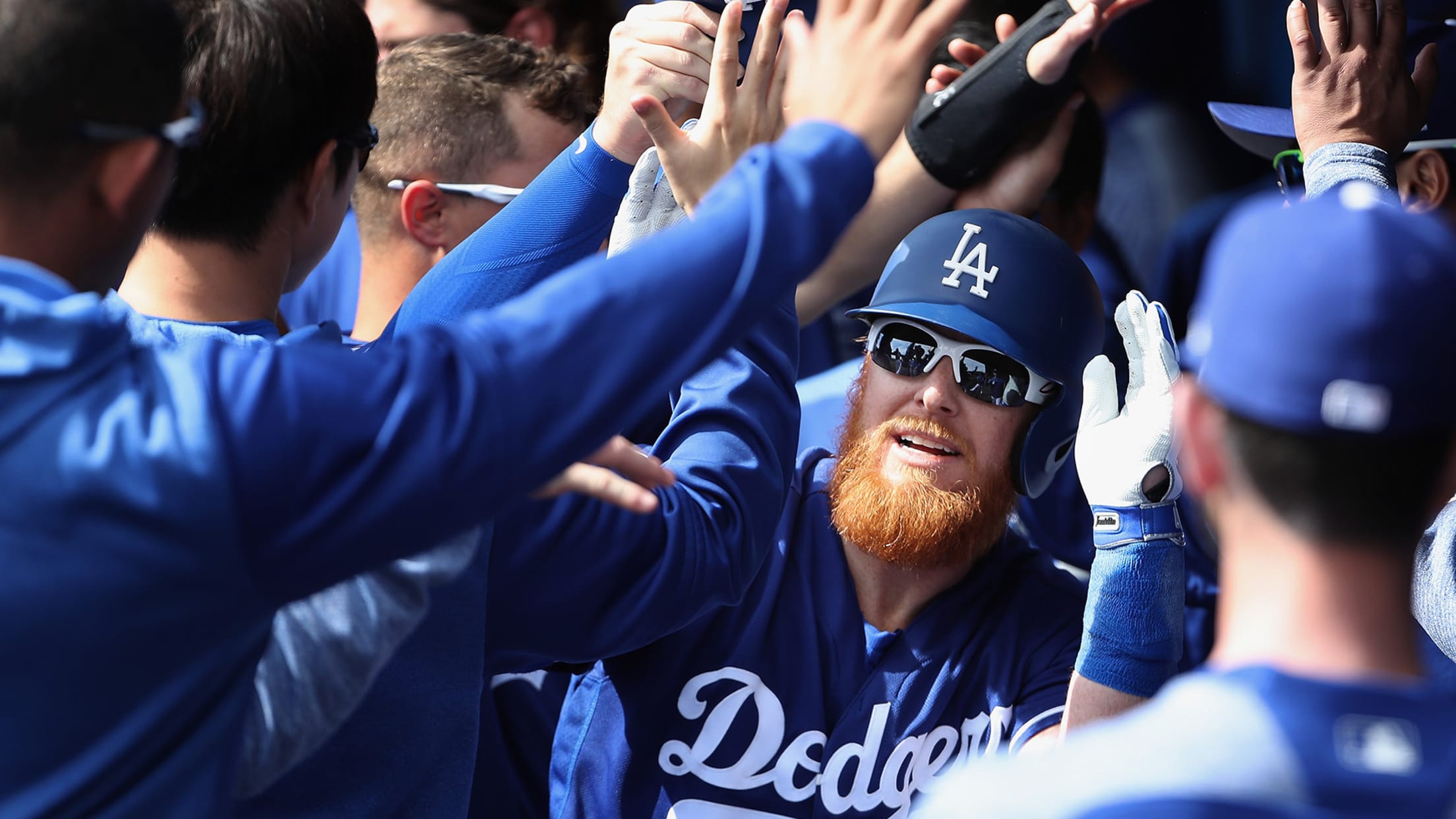 The Dodgers have reached the midpoint of Spring Training and Clayton Kershaw hasn't thrown a pitch. They haven't confirmed it yet, but he likely won't be ready for Opening Day for the first time in nearly a decade because of shoulder issues, although recent improvement indicates treatment is working and
The Dodgers have reached the midpoint of Spring Training and Clayton Kershaw hasn't thrown a pitch. They haven't confirmed it yet, but he likely won't be ready for Opening Day for the first time in nearly a decade because of shoulder issues, although recent improvement indicates treatment is working and he won't be out long.
They also will start the season without Julio Urias, even though he's healthy and could be an ace on some clubs. On this club, he will be iced early in the year so his young arm is fresh late in the season.
Even for a team with pitching depth, that will trigger some unexpected roster tweaks. At the start of Spring Training, MLB.com made its predictions for the 25 players who would make the big league club. It's time to revisit the initial picks:
Catcher (2): Russell Martin, Austin Barnes
Both have plenty to prove -- Martin (36), after his trade back to the Dodgers, and Barnes, coming off a dreadful offensive season. Neither has Yasmani Grandal's bat, but there's more to catching than hitting homers and pitch framing. Martin has been slowed by lower back soreness after overdoing it in the batting cage, but he's expected to return this weekend.
First base (2): Max Muncy, David Freese
The Dodgers know what they're getting from Freese, who torments left-handed pitching. Nobody expected Muncy to hit 35 homers after beginning last season in the Minor Leagues, and nobody knows if he can do anything like that again.
Second base (1): Chris Taylor
He fell well short of his 2017 breakout last season, but reuniting with hitting guru Robert Van Scoyoc is promising, and Taylor's defensive versatility is underappreciated.
Third base (1): Justin Turner
Just keep him healthy. A.J. Ellis called Turner the "heart and soul" of the club three years ago, and he wasn't wrong
Shortstop (1): Corey Seager
He's looking better for Opening Day after elbow and hip operations without a setback, so he gets the benefit of the doubt until he's ruled out. Taylor and Enrique Hernández can fill in.
Outfield (4): Cody Bellinger, A.J. Pollock, Joc Pederson, Alex Verdugo
Much is needed from Pollock, the key offseason acquisition, starting with good health. Even with him, the outfield looks pretty left-handed without Matt Kemp and Yasiel Puig, but Taylor and Hernandez will show up there frequently.
Utility (1): Hernandez
Manager Dave Roberts said Hernandez, who posted an .806 OPS, was one of the most valuable players on the club last year because he can play anywhere.
Starting pitcher (5): Rich Hill, Hyun-Jin Ryu, Kenta Maeda, Ross Stripling, Walker Buehler
In addition to Kershaw's injury, Buehler has been slow-played after last year's innings spike. He won't pitch in a game until next week at the earliest, so there's little margin for error for him to be ready opening week.
Relief pitcher (8): Kenley Jansen, Joe Kelly, Pedro Báez, Scott Alexander, Josh Fields, JT Chargois, Tony Cingrani, Dylan Floro
Jansen appears healthy and fully fit after November heart surgery. Kelly is a significant upgrade as a setup. Alexander appears back in form after an erratic 2018.
Here is a first look at a possible Opening Day roster.
CATCHERS
Austin Barnes
Russell Martin
INFIELDERS
Max Muncy
Corey Seager
Chris Taylor
Justin Turner
David Freese
OUTFIELDERS
Cody Bellinger
A.J. Pollock
Joc Pederson
Alex Verdugo
UTILITY PLAYERS
Enrique Hernandez
STARTING PITCHERS
Rich Hill
Hyun-Jin Ryu
Kenta Maeda
Ross Stripling
Walker Buehler
RELIEF PITCHERS
Kenley Jansen
Joe Kelly
Pedro Baez
Scott Alexander
Josh Fields
Tony Cingrani
Dylan Floro
JT Chargois
INJURED LIST
Clayton Kershaw
Ken Gurnick has covered the Dodgers for MLB.com since 2001.