Dodgers host Pitch, Hit & Run competition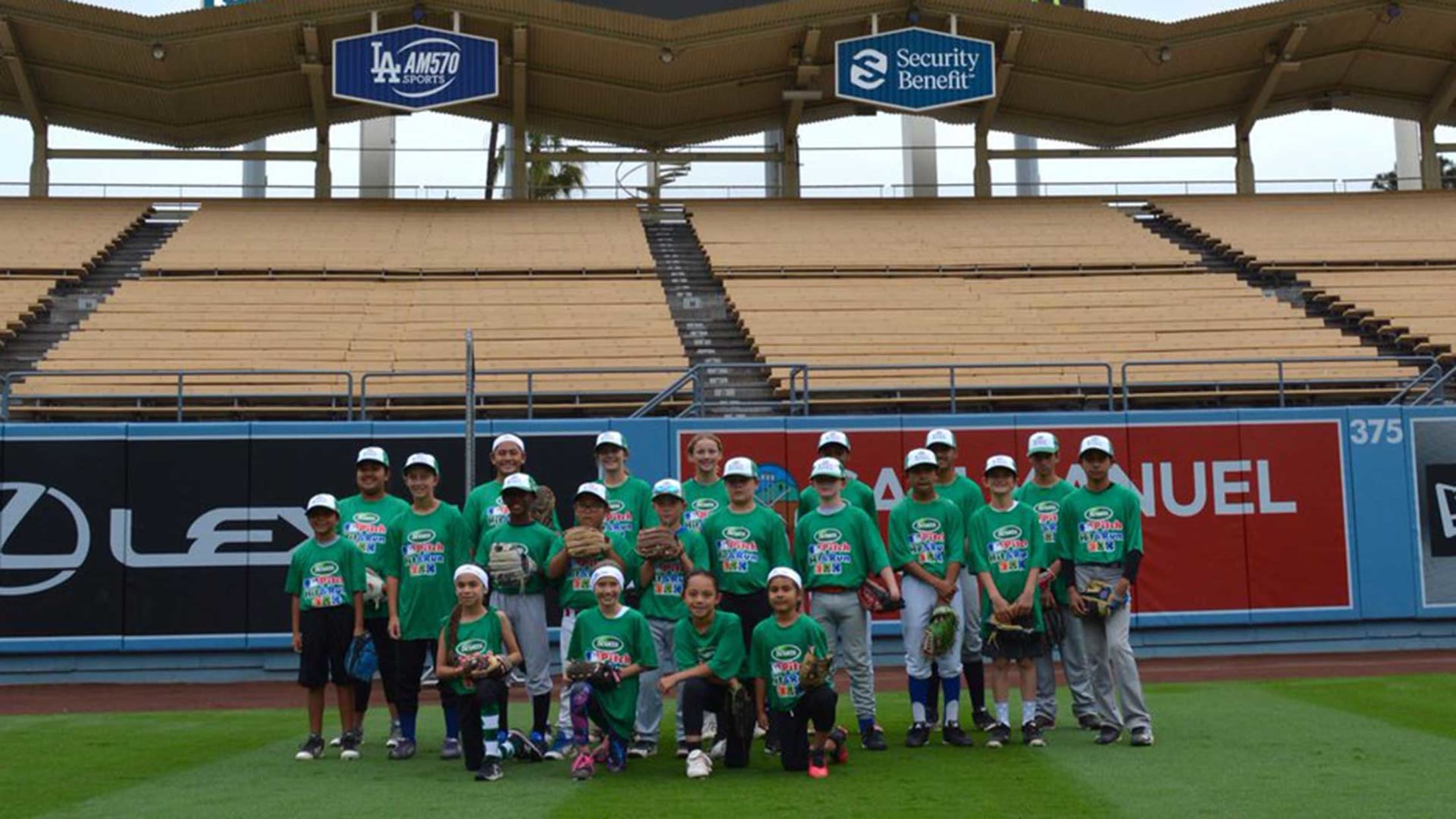 LOS ANGELES -- This weekend, the Dodgers' month-long run of power swinging concluded with their biggest impact -- one that was made off the diamond and in the community.The Dodgers were one of 15 Major League clubs to host a series of youth-focused activities in June as part of the
LOS ANGELES -- This weekend, the Dodgers' month-long run of power swinging concluded with their biggest impact -- one that was made off the diamond and in the community.
The Dodgers were one of 15 Major League clubs to host a series of youth-focused activities in June as part of the league-wide Play Ball Weekend initiative. It's the third consecutive year MLB has put together youth-focused activities aimed at engaging youngsters and celebrating baseball and softball participation.
The Dodgers organization did its part this weekend. The club hosted 180 elementary-aged kids for a Play Ball clinic in conjunction with the Los Angeles Police Department. Infielder Player Page for Max Muncy and outfielder Cody Bellinger were both present for the event. They teamed up with the Los Angeles Dodgers Foundation at Lynwood Park to hold a Dodgers RBI Fitness Clinic. Over the weekend, they hosted nearly 1,500 kids to watch a big league game as a part of Dodgers RBI Dodger Day presented by ARCO.
Perhaps the Dodgers' most noteworthy contribution took place Saturday morning, when 24 kids from Southern California and Hawaii participated in Scotts MLB Pitch, Hit & Run program inside Dodger Stadium.
During Scotts MLB Pitch, Hit & Run, boys and girls ages 7-14 compete in skill-based drills which test their pitching, hitting and running abilities in baseball or softball. Participants are broken up into groups based on age (7-8, 9-10, 11-12, and 13-14) and must progress through four levels.
The top competitors advance to the Scotts MLB Pitch, Hit & Run National Finals, which takes place at Nationals Park during MLB All-Star Week.
Congregated in the corner of left field on a cloudy morning, family and friends watched as kids threw, swung and ran for a shot at progressing. It was an especially fun time for Charlevoix Torrence, winner of the 9-10 Baseball Division.
"I liked that there's three categories," said Torrence, an outfielder and pitcher from Pasadena, Calif. "I like to do the hitting and the pitching."
For several kids, the opportunity to play on the field in a Major League ballpark was a dream come true. Lucas Woodruff, a shortstop from Santa Maria, Calif., said it was a good experience.
"A lot of fun," Woodruff said. "I liked all of it."
Perhaps the sentiment is proof of just how important teams interacting with their communities can be.
Kaelen Jones is a reporter for MLB.com based in Los Angeles.