Kendrick to stay behind when camp breaks
Grandal, Guerrero likely to also continue with injury rehab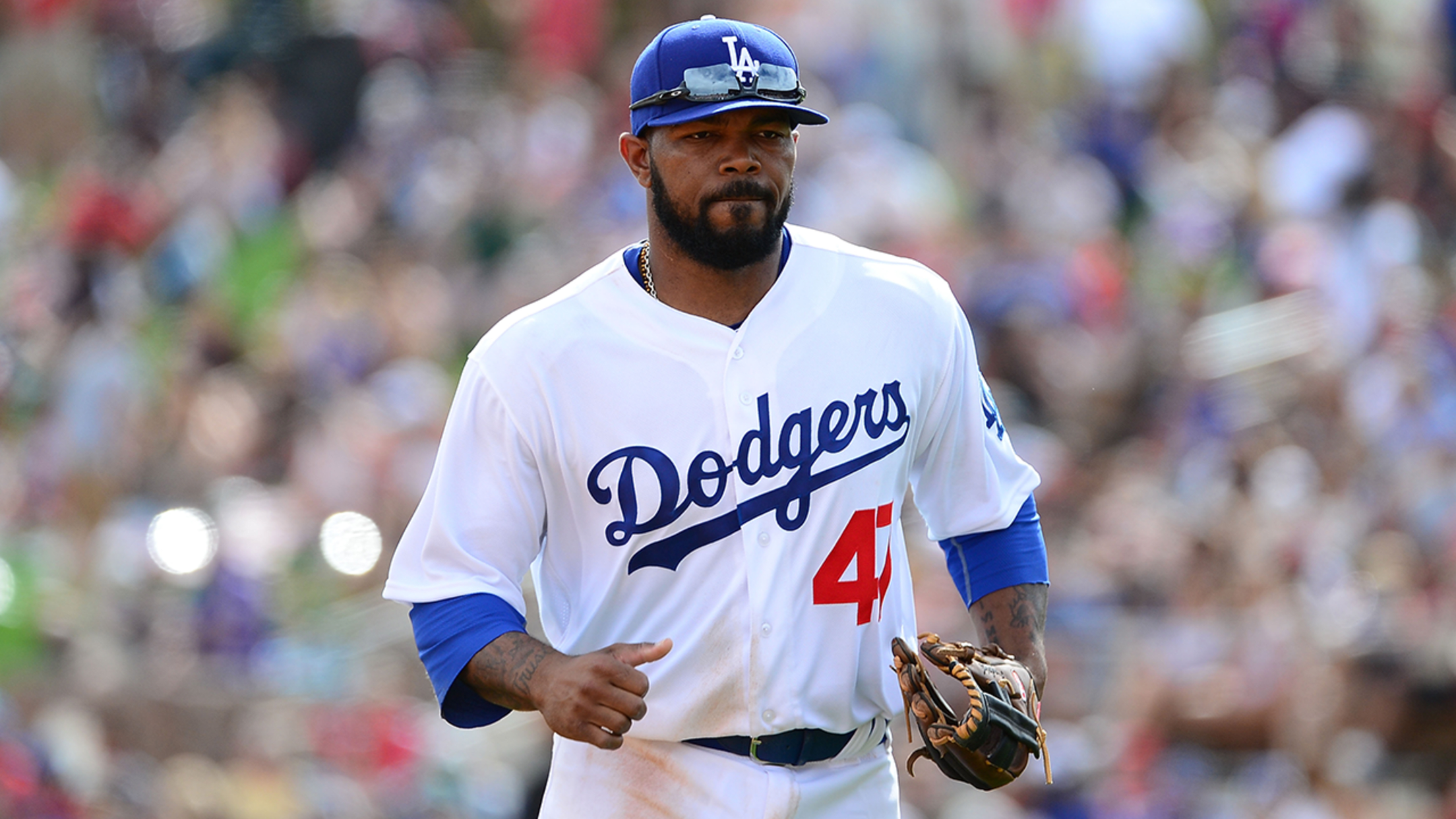 Dodgers second baseman Howie Kendrick (calf injury) last played in a Cactus League game on March 22. (Getty Images)
PHOENIX -- Dodgers manager Dave Roberts knew that giving daily injury reports to the media was part of his dream job, but he had no idea it would turn into such a nightmare.On Sunday, Roberts indicated that second baseman Howie Kendrick (left calf) will definitely remain in Arizona rehabbing when
PHOENIX -- Dodgers manager Dave Roberts knew that giving daily injury reports to the media was part of his dream job, but he had no idea it would turn into such a nightmare.
On Sunday, Roberts indicated that second baseman Howie Kendrick (left calf) will definitely remain in Arizona rehabbing when the club leaves for California on Wednesday. Catcher Yasmani Grandal (strained right forearm) and infielder Alex Guerrero (strained left knee) are likely to stay back as well. Any of them could open the season on the disabled list.
"We could go either way [on Grandal]," Roberts said. "I'm hopeful there still are ways of maneuvering at-bats so he can open with us. Howie is feeling a little better today, but baseball is still a couple days away. He's a Major League player and he knows how to get through it."
Outfielder Yasiel Puig (tight left hamstring), missed a second consecutive game but is expected to play on Monday. Kiké Hernandez (rib contusion) is also expected to play on Monday. Scott Kazmir, who left Saturday's start early with cramps from dehydration, will make his next start on Wednesday as originally planned.
On the positive side, however, Roberts said shortstop Corey Seager (sprained left knee), who played six innings in a Minor League game on Saturday and had Sunday off, would play in another Minor League game Monday, could play in a Major League game by Wednesday and will play in the Freeway Series.
Reliever Yimi Garcia, who has been dealing with a sore left knee, was expected to pitch in Sunday's game.
Ken Gurnick is a reporter for MLB.com.