Dodgers keep faith in Jansen after blown save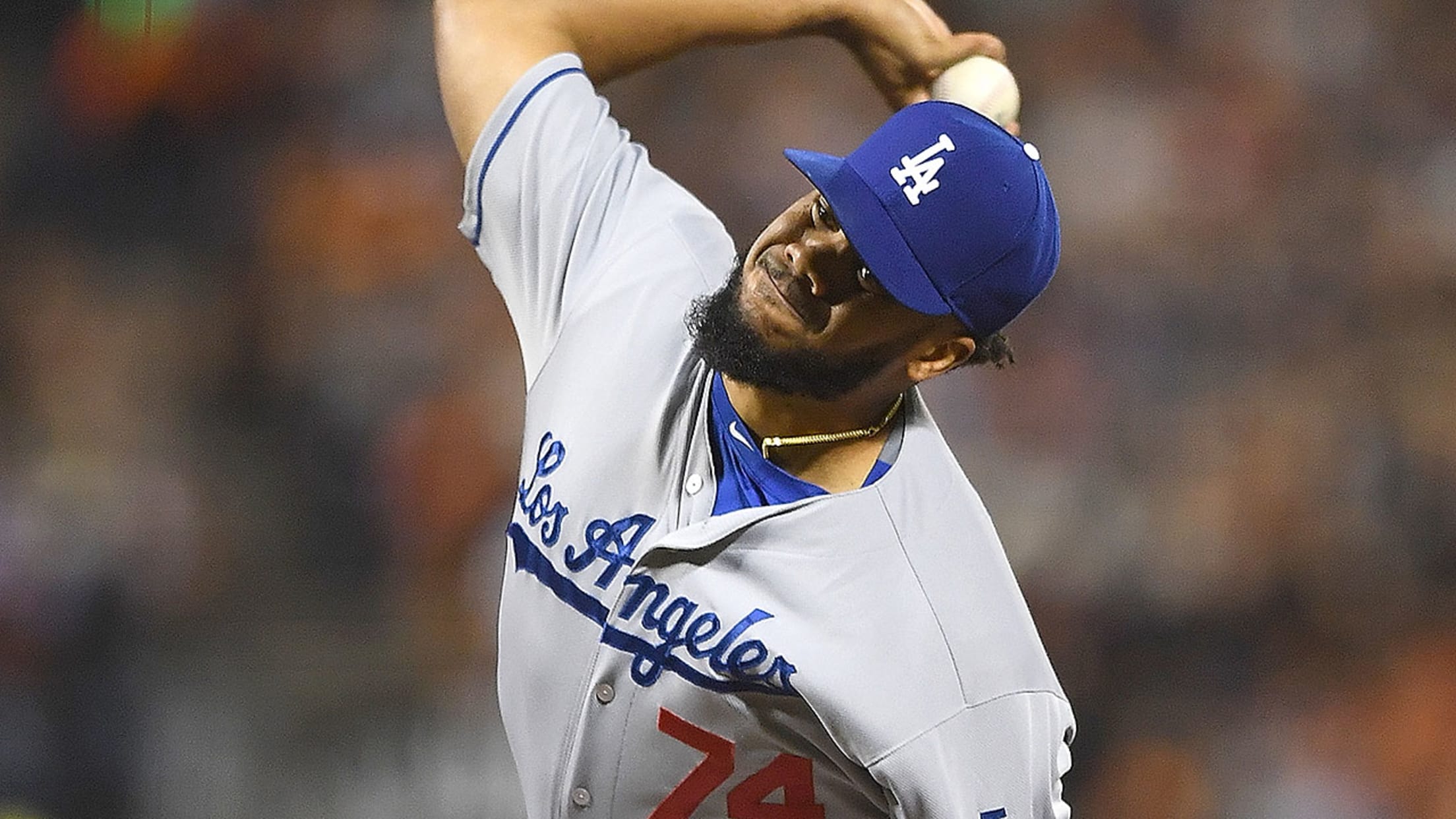 Kenley Jansen matched a career high by allowing four hits for the fourth time. (Getty)
SAN FRANCISCO -- Kenley Jansen needs three saves to become the Dodgers' all-time leader in the category. Picking up from where he left off last season, it figured he'd have no trouble overtaking Eric Gagne.Make that a little trouble. Jansen blew his third save of the season, giving up a
SAN FRANCISCO -- Kenley Jansen needs three saves to become the Dodgers' all-time leader in the category. Picking up from where he left off last season, it figured he'd have no trouble overtaking Eric Gagne.
Make that a little trouble. Jansen blew his third save of the season, giving up a pair of runs in the bottom of the 10th inning and allowing the San Francisco Giants to rally for a 5-4 victory Saturday.
"Kenley has been great for us," Dodgers manager Dave Roberts said. "You can't expect him to be perfect. They just put good swings on the ball. They grind out at-bats. That's a dangerous club and they got the big hits."
Jansen, who had two blown saves all last year, converted the first 13 save opportunities of the year and had 25 straight dating to last season until that streak ended May 20.
He recovered to record saves in his last four chances and did not allow a run in 14 of his past 15 outings before Saturday.
"He's the guy we want to be in that spot," Dodgers outfielder Trayce Thompson said. "We believe in him and no one is going to lose faith because of what happened today."
Jansen gave up runs for just the third time in 26 appearances this year and still owns a 1.85 ERA, with 25 strikeouts in 24 1/3 innings.
The four hits allowed matched a career high and was just the fourth time in 364 career appearances he has given up as many.
"The guy is about as automatic as it comes," Dodgers starter Scott Kazmir said. "It was just a tough loss."
Jansen has never blown more than two straight saves and that's happened twice. It's not going to take him much longer to surpass Gagne. He also needs 63 more strikeouts to match Jim Brewer (604) among Dodgers relievers.
Rick Eymer is a contributor to MLB.com and covered the Dodgers on Saturday.