Pipeline Preview: Beaty looks to stay hot for Tulsa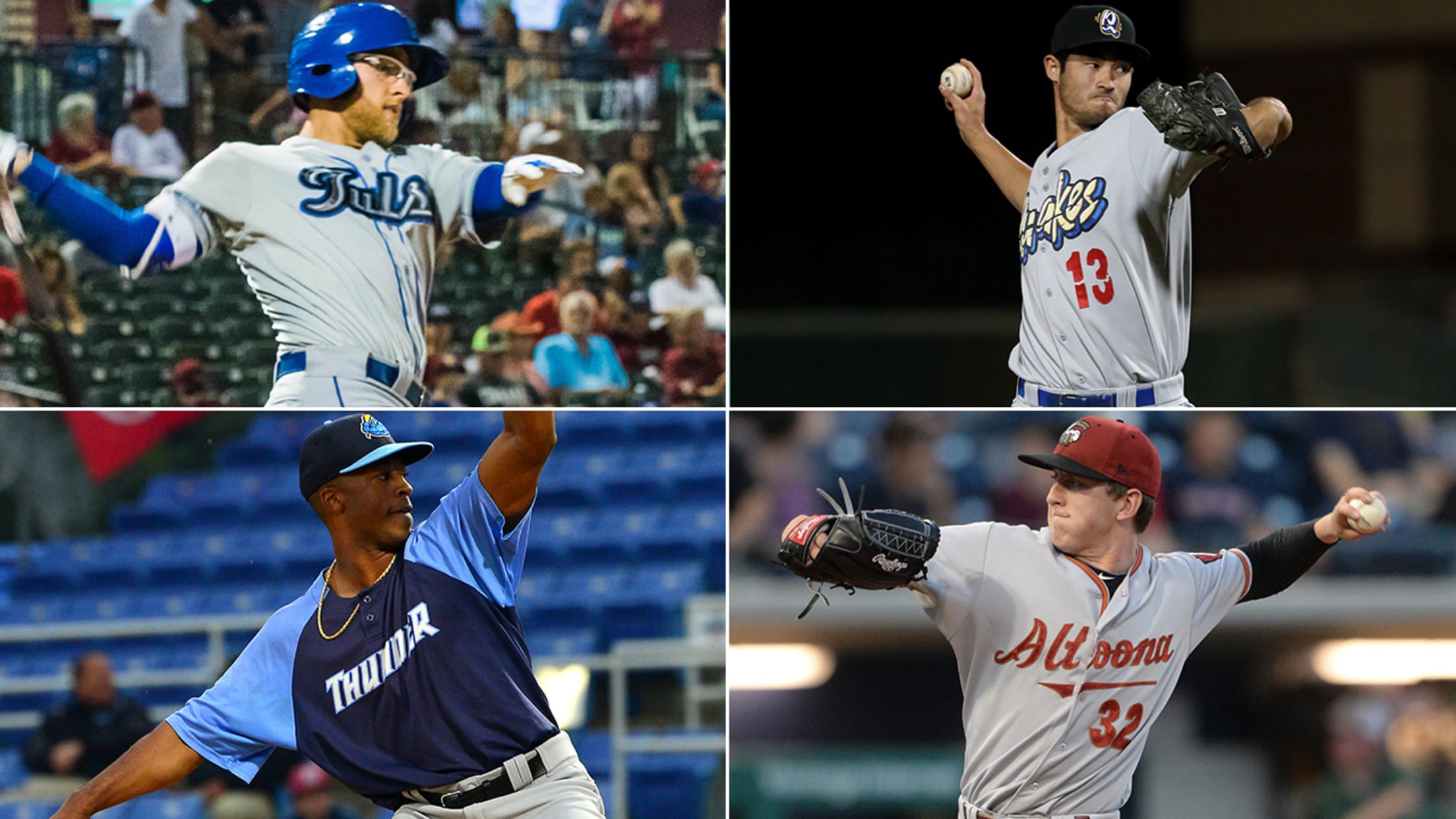 Here's a look at top prospects to watch in today's Minor League action:Hitter to watch: Matt Beaty (Dodgers' No. 30), Tulsa at Midland (7:30 p.m. ET on MiLB.TV)Beaty recorded a hit for Double-A Tulsa in all five games during the Texas League semifinals, hitting .381 with three extra-base hits and
Here's a look at top prospects to watch in today's Minor League action:
Hitter to watch: Matt Beaty (Dodgers' No. 30), Tulsa at Midland (7:30 p.m. ET on MiLB.TV)
Beaty recorded a hit for Double-A Tulsa in all five games during the Texas League semifinals, hitting .381 with three extra-base hits and seven runs scored. The 24-year-old first baseman was even better during the regular season, earning Texas League Player of the Year honors after he posted a circuit-leading .326 average with 15 homers, 31 doubles and 69 RBIs in 116 games.
MILB Video - Title: Beaty belts two-run homer - Url: http://www.milb.com/r/video?content_id=1648627383
Pitcher to watch: Mitchell White (Dodgers' No. 6), Tulsa at Midland (7:30 p.m. ET on MiLB.TV)
White, a 2016 second-round pick out of Santa Clara, has been stellar as of late, twirling six scoreless innings in his first playoff start for Tulsa on Sept. 6. The 22-year-old righty leads the Drillers in the opening game of the Texas League Championship, a best-of-five series, after they won the North Division on Sunday. White entered the postseason in prime form, striking out four batters in five scoreless frames in his final regular season start. It was a fitting ending for White, who was strong across three levels this season, posting a combined 2.93 ERA in 19 starts.
Duel of the day: Dillon Tate (Yankees' No. 14) vs. Brandon Waddell (Pirates' No. 23), Trenton vs. Altoona (7 p.m. ET on MiLB.TV)
A shoulder injury limited Tate early in the season, but the 23-year-old righty showed well when healthy, posting a 2.81 ERA and a 1.14 WHIP with a .231 batting average against while reaching Double-A. That being said, he'll be looking to rebound when he takes the mound in Game 1 of the Eastern League finals after taking the loss and completing just three innings in his postseason debut.
Waddell finished the regular season on a high note, allowing three earned runs over his final 18 2/3 frames (three starts) with Altoona. Making 15 starts for the Curve in 2017, the 23-year-old left-hander pitched to a 3.55 ERA with 56 strikeouts in 66 innings, while also posting a strong ground-ball rate. Like Tate, Waddell also missed time this year with an arm injury (left forearm strain).
MILB Video - Title: Waddell fires six scoreless - Url: http://www.milb.com/r/video?content_id=1757398283
Tuesday's top prospect probables
Darwinzon Hernandez (Red Sox's No. 16), Greeeville at Kannapolis (Class A)
Ryan Yarbrough (Rays' No. 23), Durham vs. Scranton/Wilkes-Barre (Triple-A)
James Naile (A's No. 30), Midland vs. Tulsa (Double-A)
Luis Martinez (White Sox No. 29), Kannapolis vs. Greenville (Class A)