Latest look at Dodgers' potential playoff roster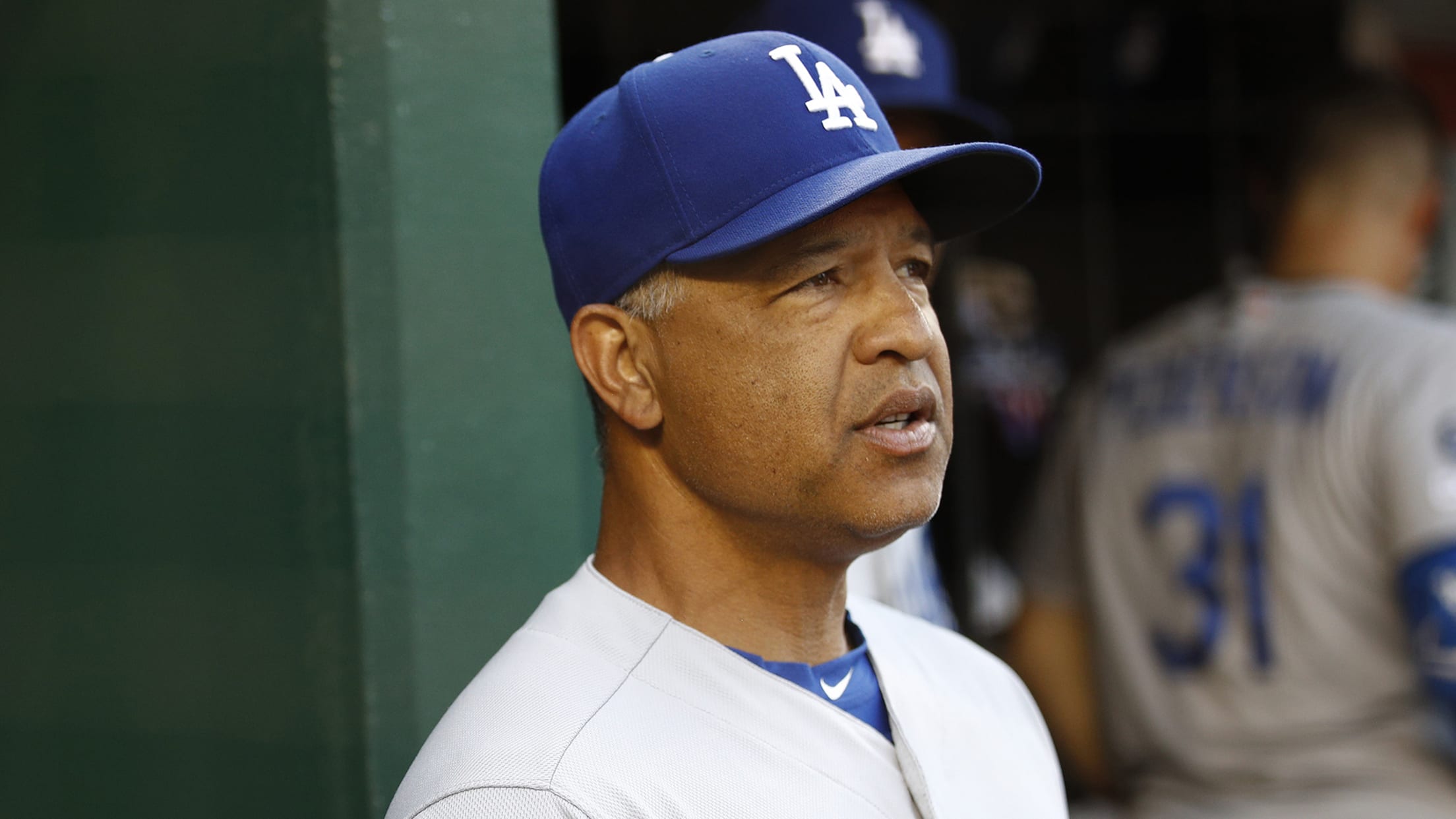 LOS ANGELES -- Along with breaking the franchise record for victories in one season, Sunday's regular-season finale provided Dodgers management with valuable information on Rich Hill, Joe Kelly and Dustin May as it ponders roster decisions for the National League Division Series. Hill pitched three effective innings without noticeable left
LOS ANGELES -- Along with breaking the franchise record for victories in one season, Sunday's regular-season finale provided Dodgers management with valuable information on Rich Hill, Joe Kelly and Dustin May as it ponders roster decisions for the National League Division Series.
Hill pitched three effective innings without noticeable left knee pain, improving his chances to be the starter or bulk pitcher when the bullpen handles Game 4. Kelly pitched for the first time since an unspecified ailment sidelined him for 11 days, and May made his eighth consecutive scoreless appearance.
• NLDS presented by Utz, Game 1: Thurs., 5:30 PT on TBS
Third baseman Justin Turner, however, missed the last five games with a back injury.
With that backdrop, here's the latest guess at how the postseason roster will look:
Catchers (2): Will Smith, Russell Martin
Smith remains management's choice to catch any game not started by Hyun-Jin Ryu, who clearly pitches better when Martin catches. It's virtually unprecedented for a team that expects to win a World Series to switch to a rookie catcher late in a season, but it has happened. The Dodgers apparently look back on the 2018 postseason -- when the catching combination of Yasmani Grandal and Austin Barnes disappointed -- and figure they will be no worse off this time.
Infielders (6): Turner, Corey Seager, Enrique Hernández, David Freese, Max Muncy, Gavin Lux
The red flag on Turner can't be ignored, although he said he will do "whatever it takes" to be ready for Thursday. That's what he did when he was rumored to have played with a back injury in the 2017 World Series, when he hit .160. Lux has played a surprisingly slick second base for a natural shortstop. Offensively, he looks like a talented 21-year-old, meaning he shows flashes of brilliance, but he strikes out about one-third of the time.
He probably won't start against left-handed pitching. Muncy returned quickly from a broken right wrist, with the power appearing to come around over the final week after nursing a tight quad.
Seager has really picked it up of late after appearing to be a work in progress following two operations last year. Hernández has lost playing time to Lux, but he appears almost nightly regardless.
Outfielders (5): Cody Bellinger, Matt Beaty, A.J. Pollock, Chris Taylor, Joc Pederson
Bellinger might win the MVP, but his second half wasn't anything like his first half, and he picked it up only a little in September. Pollock was the opposite, producing better late than his injury-plagued first half. Pederson epitomizes today's game as a slugger on every pitch. Taylor (and Hernández) are liable to show up anywhere.
Starting pitchers (3): Walker Buehler, Ryu, Clayton Kershaw
The big three are as much as the club will commit to, with a potential Game 4 looking like a bullpen/opener combination, depending on matchups. Kershaw's relief appearance against Madison Bumgarner and the Giants on Sunday was a tipoff that he's likely to start Game 2. Where to slot Buehler and Ryu is an apparent quandary, as arguments can be made either way. They all pitch much better at home, so the Game 3 starter will be at some disadvantage. That might mean Ryu because of his experience edge.
Relief pitchers (9): Jansen, Kelly, Pedro Báez, Adam Kolarek, Kenta Maeda, Hill, Ross Stripling, Julio Urías, May
Jansen was noticeably improved after a phone call with Minor League mentor Charlie Hough at the beginning of last week. Kelly has faced two batters in two weeks, but he insists he'll be good to go by Thursday and even can pitch on back-to-back days. Much will be needed from Maeda and Urías, while Kolarek has proved to be a workhorse Trade Deadline acquisition. This alignment leaves out Caleb Ferguson, Dylan Floro, Yimi García, Casey Sadler and especially Tony Gonsolin, who essentially was bumped by Hill -- but any of them could make it depending on Kelly's health and the opponent.
Ken Gurnick has covered the Dodgers for MLB.com since 2001.