Dodgers recall Valera, option Stewart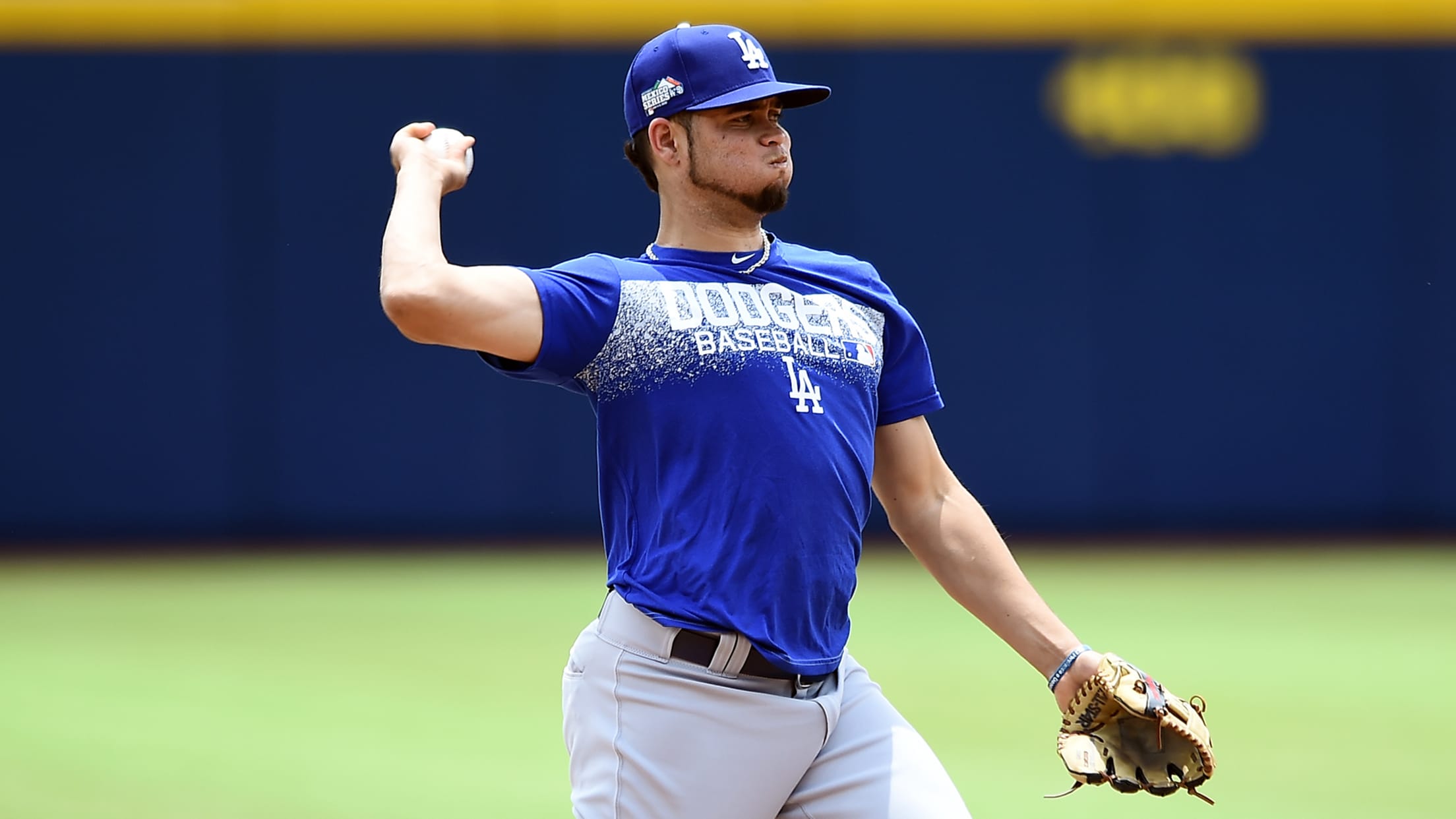 LOS ANGELES -- The Dodgers recalled infielder/outfielder Breyvic Valera from Triple-A Oklahoma City and optioned right-handed pitcher Brock Stewart to OKC.Stewart made his second spot start of the season for the Dodgers on Monday, allowing four runs in four innings in a game the Dodgers rallied to win over the
LOS ANGELES -- The Dodgers recalled infielder/outfielder Breyvic Valera from Triple-A Oklahoma City and optioned right-handed pitcher Brock Stewart to OKC.
Stewart made his second spot start of the season for the Dodgers on Monday, allowing four runs in four innings in a game the Dodgers rallied to win over the Phillies, 5-4. Stewart essentially will be replaced by Clayton Kershaw, who is expected to return from the disabled list on Thursday to start against the Phillies.
Confirmed.

🎟: https://t.co/DZQkfNw0Kj pic.twitter.com/DZjXRzsncE

— Los Angeles Dodgers (@Dodgers) May 27, 2018
Valera, 26, will make his fourth stint with the big league club this year. He has gone 0-for-4 with two walks in five games with the Dodgers this season. In 36 games with Oklahoma City this year, he has hit .317 with six homers and 21 RBIs.
He was acquired April 1 from the Cardinals for outfielder Johan Mieses.
Jansen avoids injury
Closer Kenley Jansen escaped injury on Tuesday when he stepped in a hole while doing his conditioning running on the warning track in left field in the afternoon.
Jansen had a bandage on his right knee, but said he was fine otherwise.
"I heard it happened," said manager Dave Roberts. "Fortunately, I think Kenley has recovered."
He also said the Dodgers' warning track has been the site of several injuries to his teammates, citing a knee injury sustained last year by Alvin Toles and a badly turned ankle by Carl Crawford.
Muncy gets reps at second base
Player Page for Max Muncy, who has been shuttling across the diamond between first base and third base, was taking grounders at second base during early workouts on Tuesday, following through on a suggestion by Roberts earlier.
"Not ready to pull the trigger on that, but I think it's fair for Max to get those repetitions over there," said Roberts. "He's showing us with his at-bat quality that he deserves for us to find ways to keep him in the lineup."
With Muncy being a left-handed hitter, any playing time for him at second base would likely come at the expense of left-handed-hitting second baseman Chase Utley, who is hitting .218 with a .631 OPS. Muncy is hitting .244 with an .871 OPS.
Lasorda, Darwin to represent Dodgers at Draft
Hall of Fame manager Tom Lasorda will represent the Dodgers in New York on Monday and make the club's first-round selection in the 2018 Draft.
Lasorda will be accompanied by scout and former Dodgers player Bobby Darwin.
The Dodgers have the 30th and last pick in the first round after having the best record in baseball last year.
Ken Gurnick has covered the Dodgers for MLB.com since 2001.