5 factors that will shape epic NL West finish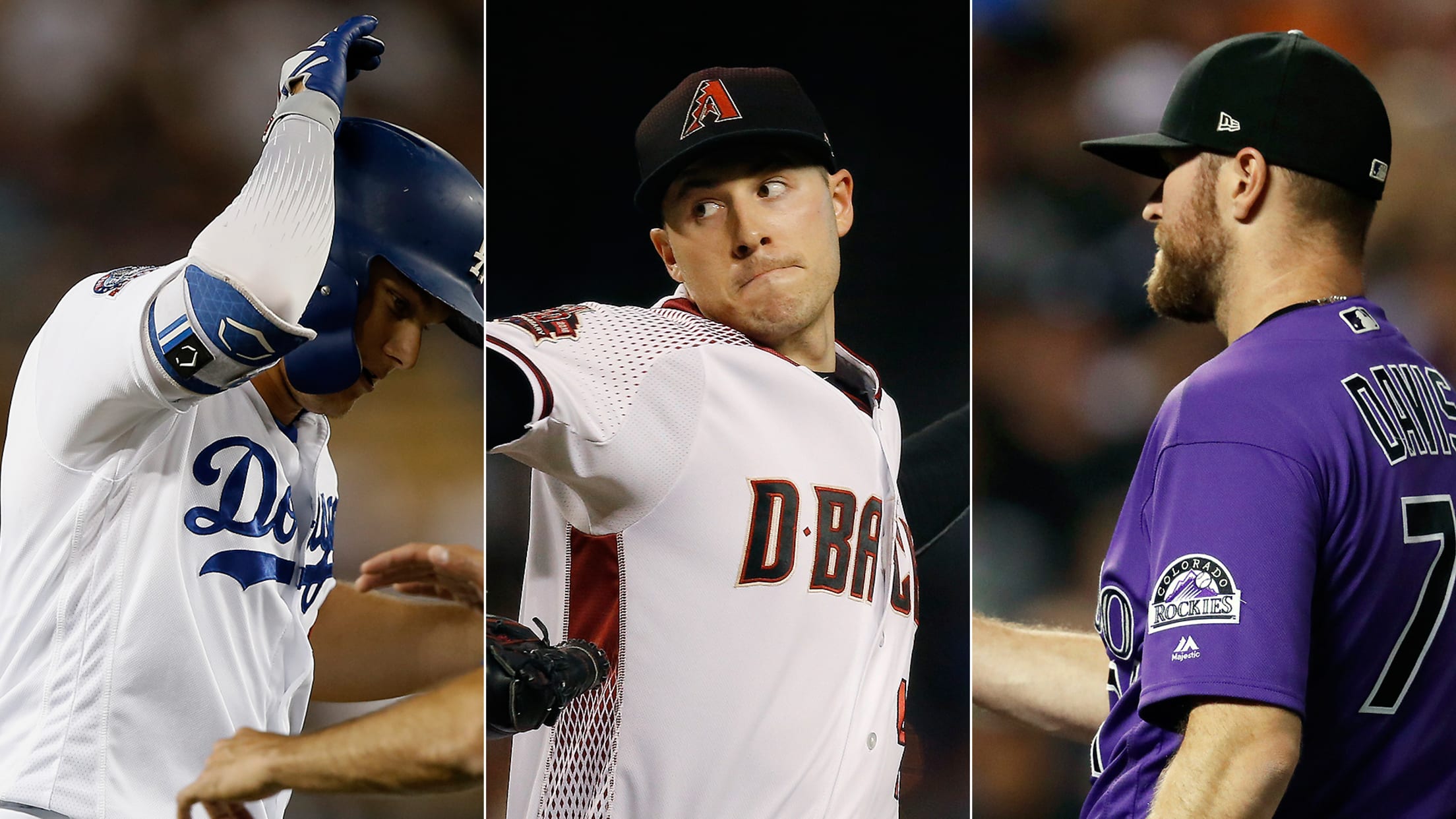 The Dodgers are back atop the National League West, and if you keep track of these things, that's four whole days in first place this month for the team that was a consensus favorite to win it for the sixth straight season.The Rockies and D-backs have also spent time in
The Dodgers are back atop the National League West, and if you keep track of these things, that's four whole days in first place this month for the team that was a consensus favorite to win it for the sixth straight season.
The Rockies and D-backs have also spent time in first place this month. They've also found themselves in third place in a division race that turned out to be every bit as good as some of us had hoped it would be.
Depending on the day, there have been moments this season when a solid case could be made for any of the three teams winning the NL West. After all, they all made the postseason in 2017.
With 13 days remaining in the regular season, we're down to it. So let's look at five things we think could decide the NL West.
1. The Dodgers seem to have a slightly easier path
If the Dodgers get past these next two games against the Rockies still in first place, they play six of their final nine against teams with a losing record. There's also a three-game series with the D-backs, who have lost 13 of 17 and been pushed to five games out. The Rockies have an interesting schedule, finishing the week with three at Arizona before returning home to finish the season against the Phillies and Nationals. Washington is attempting to put a nice finishing touch on a disappointing season, while Philadelphia could still be in contention.
2. The Rockies' bullpen
It is as good as any in the game at the moment, which is a good formula for games that will decide postseason berths. Only the Brewers have a lower bullpen ERA in September, as Colorado setup men Scott Oberg and Adam Ottavino have done a tremendous job getting the ball to closer Wade Davis.
3. The Dodgers are hitting
Los Angeles is leading the Major Leagues in runs this month. Yasiel Puig has six home runs, Joc Pederson four. This has not been the story for most of this season. Given how good the starting rotation has been, the Dodgers didn't need a crazy amount of offense. They're getting plenty. If it was going to happen, this is the best time of the year.
4. The D-backs need some magic
Arizona has lost 13 of 17 as a little bit of everything has come undone to put its deficit at five games. In times like these, it's important not to overthink things. Lefty Robbie Ray is getting the ball Wednesday night against the Cubs, and while he has had an up-and-down season, he has a 2.04 ERA in three starts this month. With 11 games to go, the D-backs need a great stop-the-streak performance from Ray.
5. Who is coming up big?
Puig is hitting .500 this month for the Dodgers, and Hyun-Jin Ryu, who hasn't thrown a pitch in the postseason since 2014 because of left shoulder problems that threatened his career, is performing as well as he has ever pitched for them. Lefty Patrick Corbin is averaging 11.6 strikeouts per nine innings. In the end, this division probably will be decided by players like these being at their best when the games mean the most.