Dodgers support each other's charitable work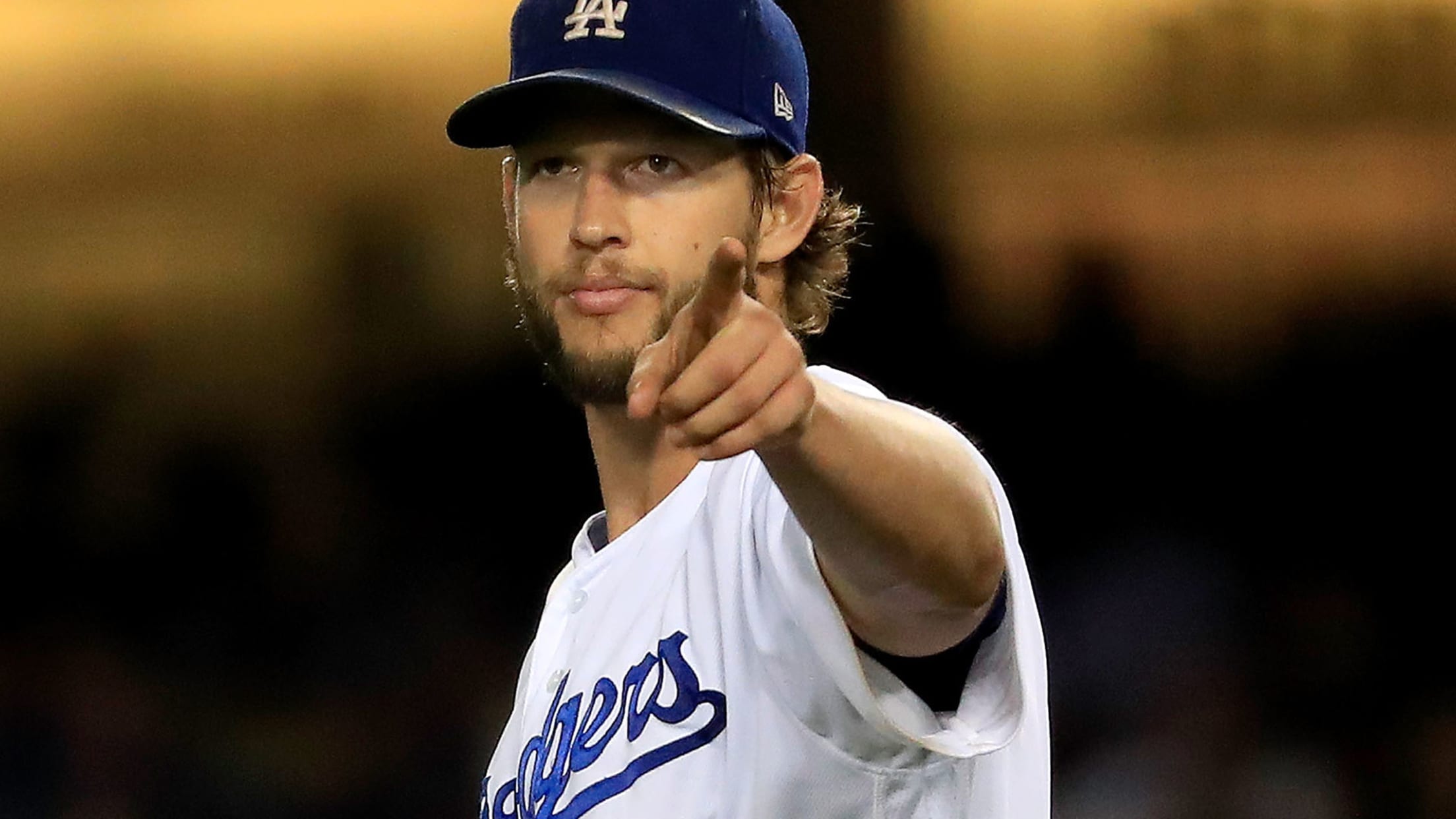 LOS ANGELES -- One can only imagine what a sweet life Major League players have during the offseason, with free time that includes plenty of availability to support each other's charitable endeavors. While the Dodgers and the Dodgers Foundation are active with a community outreach program that included last week's
LOS ANGELES -- One can only imagine what a sweet life Major League players have during the offseason, with free time that includes plenty of availability to support each other's charitable endeavors.
While the Dodgers and the Dodgers Foundation are active with a community outreach program that included last week's Thanksgiving Turkey Giveaway, players like Justin Turner and Clayton Kershaw are supporting each other in their personal charitable work as well.
Turner, teammate Max Muncy and former teammate Matt Kemp recently appeared at the Kershaw's Challenge fundraiser in Dallas, Kershaw's hometown and winter home, where country superstar and Dodgers superfan Toby Keith was the concert headliner. Kershaw's Challenge is a faith-based foundation serving vulnerable and at-risk children living in Los Angeles, Dallas, Zambia and the Dominican Republic.
"J.T. flew in from California, Max drove down [from Waco], Matt Kemp is here as well and [PGA star] Jordan Speith, just a lot of great community support regardless of what's going on," Kershaw said at his event.
And there's no finer turnout of teammates than what takes place when Kershaw holds his annual in-season celebrity pingpong tournament on the Dodger Stadium infield.
"Clayton and Ellen have certainly set the bar pretty high for everyone," Turner said of the Kershaws' decade of giving. "Kourtney [Turner's wife] and I look up to them and all the work they've done, not just in L.A. but in Texas and all around the world, kids in need, and we want to be here to support them."
Turner also walks the walk. He held an AM 570 Veterans Day Radiothon that supported the Justin Turner Foundation and the LA Dream Center. Iconic broadcaster Vin Scully called in and teammate Matt Beaty appeared in studio. The Justin Turner Foundation's mission is to support homeless veterans, children and their families battling life-altering illnesses and diseases, and various youth organizations.
The 5th annual Justin Turner Golf Classic is scheduled for Jan. 20 at the Sherwood Country Club in Thousand Oaks. Last year's star-studded guest list included noted philanthropist Albert Pujols of the Angels.
Kershaw joined Russell Martin and Rich Hill in July to attend the "Night of Courageous Hearts" fundraiser that made possible "Kenley's Lockers" for pediatric patients at the UCLA Mattel Children's Hospital. That's just one of the charitable commitments that helped make Kenley Jansen the Dodgers' nominee for the Roberto Clemente Award this year. The Kenley Jansen Foundation is committed to impacting the lives of families who have seriously ill and chronically ill children by providing them with daily support via life-improving resources and life-changing experiences.
And it's not just veteran players doing good deeds for the community. Walker Buehler raised $100,000 this month at his second annual charity golf tournament in Lexington, Ky., with teammates Hill, Will Smith and Josh Sborz participating.
Buehler donated the proceeds to Hill's "Field of Genes" campaign, which raises money to support Massachusetts General Hospital's research into rare genetic diseases like the one that claimed the life of Hill's second son, Brooks, five years ago.
"We're honored for Walker to support us with his golf tournament this year," said Hill. "When he told me during the season I was taken aback. He knows how much this means to me and my wife and son, Bryce. We're really grateful."
Beaty also hosted a golf tournament and clinic near his home in Weakley County, Tenn. "Dreams and Seams" is the foundation and the tournament raised money for a scholarship Beaty provides to help student athletes in the region.