Roberts to mix Taylor, Hernandez at shortstop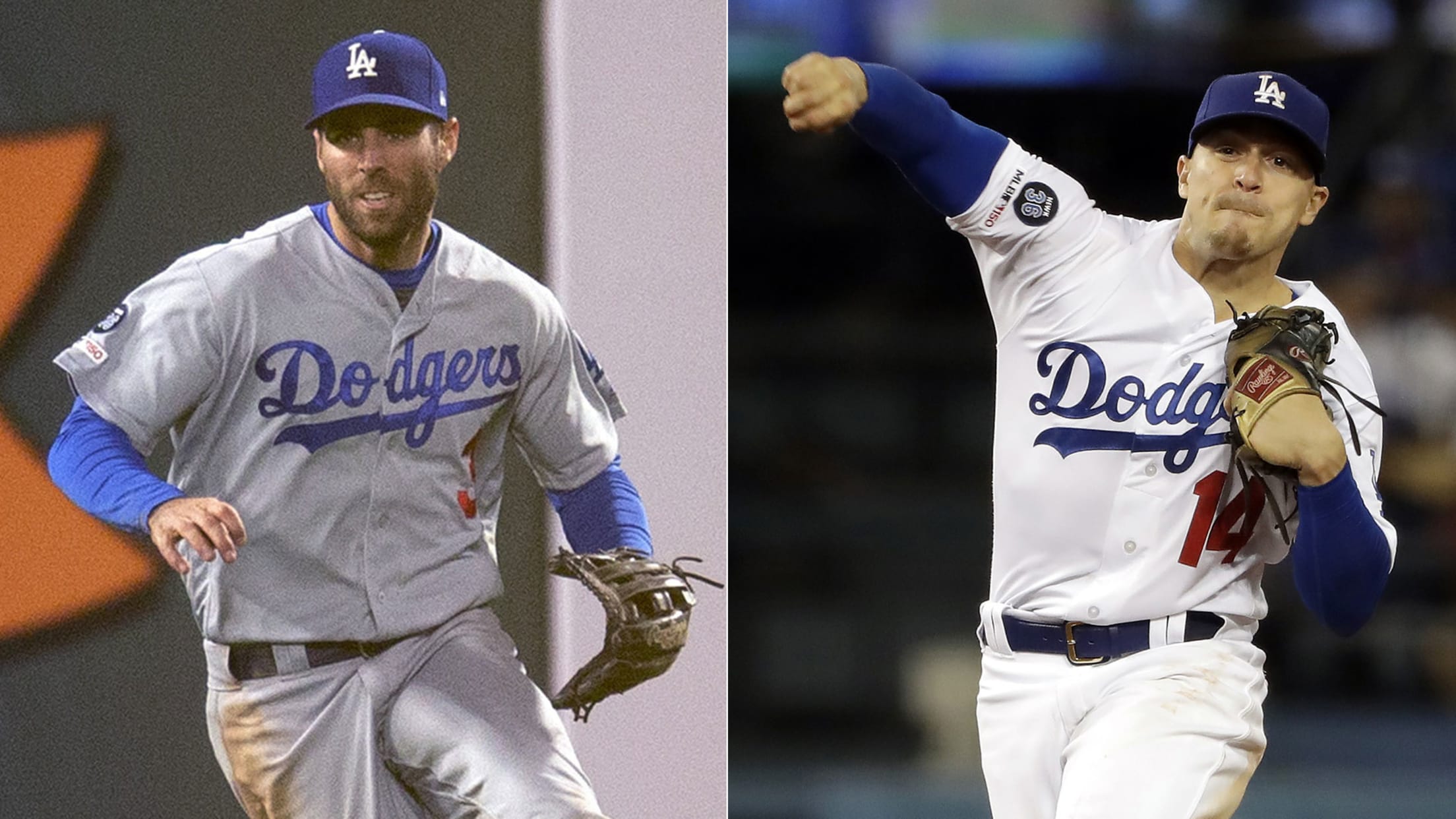 LOS ANGELES – Between the time last year when the Dodgers lost Corey Seager and acquired Manny Machado to replace him, they went 41-28 with Chris Taylor and Enrique Hernandez sharing shortstop. Manager Dave Roberts started Taylor for the second consecutive game on Friday night in the wake of Seager's
LOS ANGELES – Between the time last year when the Dodgers lost Corey Seager and acquired Manny Machado to replace him, they went 41-28 with Chris Taylor and Enrique Hernandez sharing shortstop.
Manager Dave Roberts started Taylor for the second consecutive game on Friday night in the wake of Seager's left hamstring strain that's expected to keep him out for about a month. Roberts, however, said Hernandez will start at the position on Saturday night.
"It's not one versus the other," said Roberts. "I think C.T. is very consistent. For me, Kiké and C.T. can both play three out of four, mixing and matching and keeping both of those guys current. I don't think there's a wrong decision for me at short."
When Hernandez doesn't play shortstop, he'll appear at second base or center field. Taylor will get the majority of starts at shortstop, Roberts said.
In that 69-game stretch after Seager blew out his elbow ligament, the Dodgers were 35-22 with Taylor starting at shortstop and 8-4 with Hernandez starting there.
Ken Gurnick has covered the Dodgers for MLB.com since 2001.