Chiti, Wallace to return to organization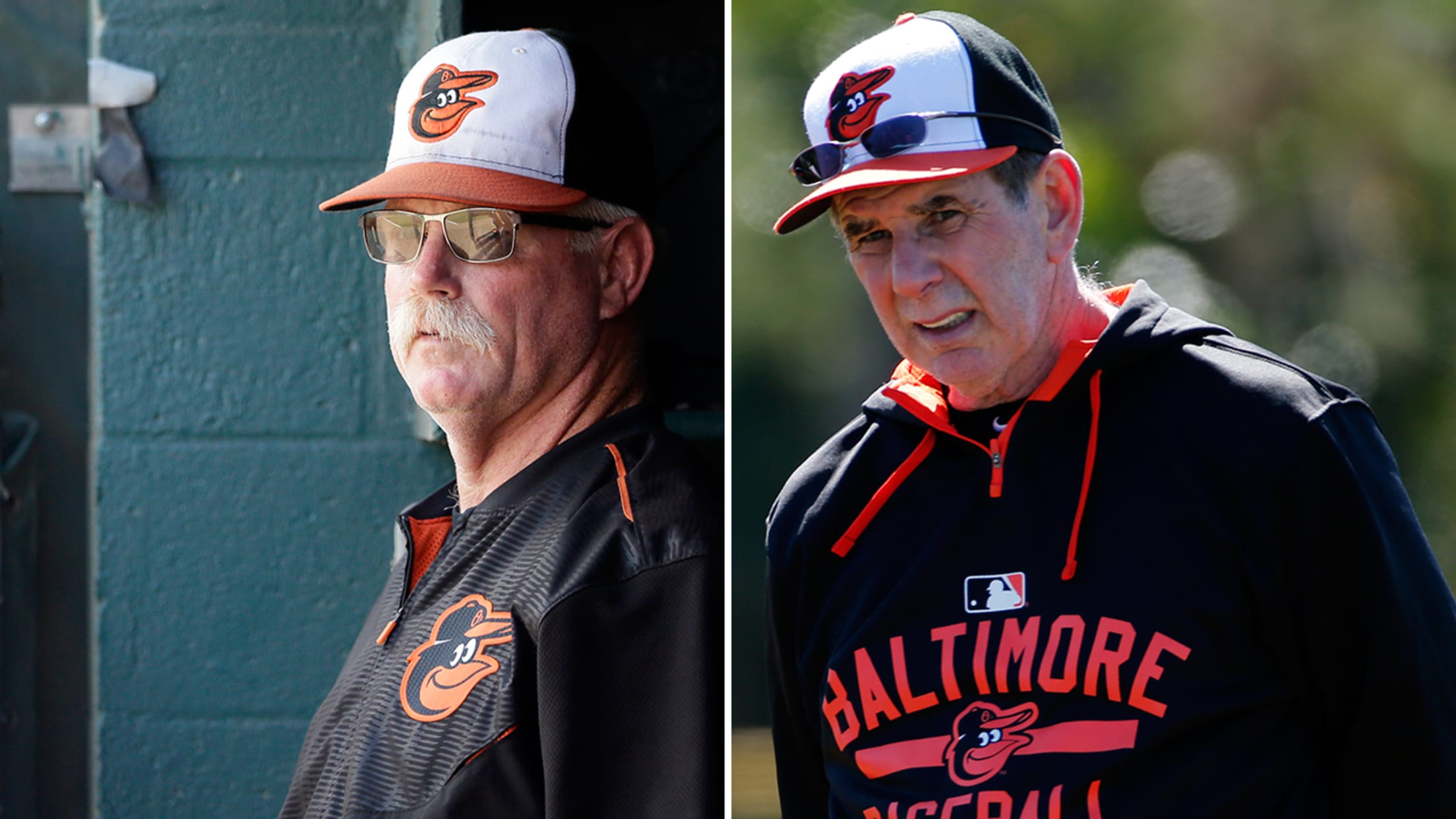 Dom Chiti (left) will serve as the director of pitching, while Dave Wallace will be a special assistant working with pitchers. (AP)
ATLANTA -- After spending the past three seasons as members of Buck Showalter's coaching staff in Baltimore, Dom Chiti and Dave Wallace will return to the Braves' organization to once again assist with the development of pitchers.According to a source, Chiti will serve as the director of pitching, while Wallace
ATLANTA -- After spending the past three seasons as members of Buck Showalter's coaching staff in Baltimore, Dom Chiti and Dave Wallace will return to the Braves' organization to once again assist with the development of pitchers.
According to a source, Chiti will serve as the director of pitching, while Wallace will be a special assistant who will work with pitchers at both the Major and Minor League levels. Both received a two-year deal.
Former Braves pitching coach Roger McDowell has interviewed to take over the same role with Baltimore. This position opened when Wallace announced he was retiring after the Orioles were eliminated by the Blue Jays in this year's American League Wild Card Game. McDowell appears to be a good fit given the fact he was one of Wallace's prized pupils.
Wallace, 69, served as Atlanta's Minor League pitching coordinator from 2010-13. Sources have said he was comfortable working at the Minor League level, but he opted to become Baltimore's pitching coach because of conflicts he had with Bruce Manno, Atlanta's former assistant general manager.
Chiti previously served as a special assistant for the Braves before following Wallace to Baltimore to become Showalter's bullpen coach after the 2013 season. The 57-year-old veteran instructor will now have an opportunity to oversee the development of Sean Newcomb, Max Fried, Kolby Allard and the other highly regarded pitching prospects in Atlanta's system. He has been credited with the work he did with Julio Teheran when the right-hander struggled at the Triple-A level in '12.
Mark Bowman has covered the Braves for MLB.com since 2001.