Emotional Dom opens up about enduring racism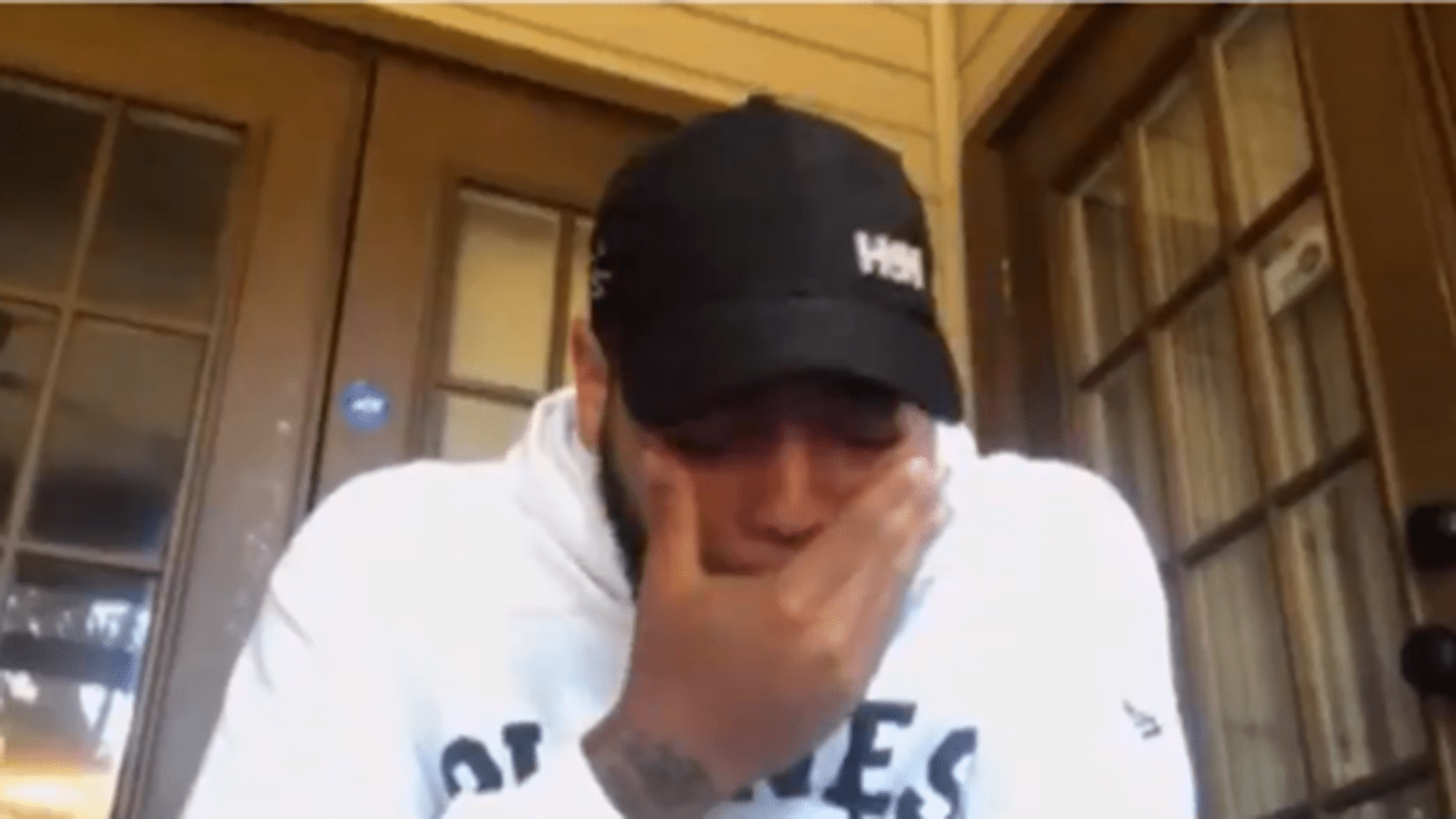 NEW YORK -- In an emotional interview Thursday with SNY, Mets first baseman Dominic Smith discussed the racism he has endured throughout his life and career as a baseball player. Speaking to reporter Steve Gelbs in a clip released Thursday on SNY.tv, Smith said he delayed making a statement in
NEW YORK -- In an emotional interview Thursday with SNY, Mets first baseman Dominic Smith discussed the racism he has endured throughout his life and career as a baseball player.
Speaking to reporter Steve Gelbs in a clip released Thursday on SNY.tv, Smith said he delayed making a statement in the wake of George Floyd's death in Minneapolis because "it just means so much to me."
"I just had to really get my words together because I've been through it and I see it on an everyday basis," said Smith, who recently released a poignant Instagram post on the topic. "It really means a lot to me that the world is taking notice.
I am so grateful that Dom Smith was willing to share his experience of confronting racism throughout his life. It was a conversation that was equal parts heartbreaking, powerful, inspiring and necessary. I hope you watch.  

LINK: https://t.co/jVCwYIf0Qd

pic.twitter.com/4DomVX12MS

— Steve Gelbs (@SteveGelbs) June 25, 2020
"I've grown up in South Central L.A., close to Compton. My grandma grew up and lives still in L.A., in the city, close to Crenshaw High School where Darryl Strawberry went. I still go back to those places every year. It's something that I noticed after I got drafted and traveled the world, got to see the world, and see how other people grow up and live. I saw how growing up in the inner city, we just didn't have the same chance, the same opportunities."
As recently as this spring, Smith said, he has been the victim of both direct and indirect racism. He described a scenario in which a restaurant did not serve him and teammate J.D. Davis for two hours during Mets Spring Training in Florida. He also recalled driving in his car this spring when another motorist honked and yelled a racial slur at him.
In the wake of Floyd's death and the resurgence of the Black Lives Matter movement throughout America, Smith said teammates including Davis, Pete Alonso and Michael Conforto have reached out to offer their support.
"We as a group, we don't see skin color or anything like that," Smith said. "We treat each other with respect. It's a brotherhood. … And those guys are very understanding about the issues and struggles I go through.
"I'm just very happy that the world is taking notice. I just really hope that when the world opens back up in a couple months, that we're still pushing Black Lives Matter because there are still going to be Black lives lost, and I still want to see the same support when the world is open and people are going back to their regular lives."
Growing up, Smith said, he was fortunate to have strong parents and a family nucleus to support him. He has spent the past two years working to help the lives of underprivileged baseball players in similar ways, including through his Baseball Generations non-profit. Founded in 2017, Baseball Generations aims to support player development for those who might not otherwise have the financial means or opportunities to play baseball.
"Every year, I've made it a point to go back and try to help my community … so I could show face every year and give kids hope because it's not fair," Smith said, speaking through tears. "It's not fair. It's not fair, the opportunities that we get and receive. So that's why I wanted to do what I can, my part to help change. It's been happening for so long."