Mattingly named NL MOY by Sporting News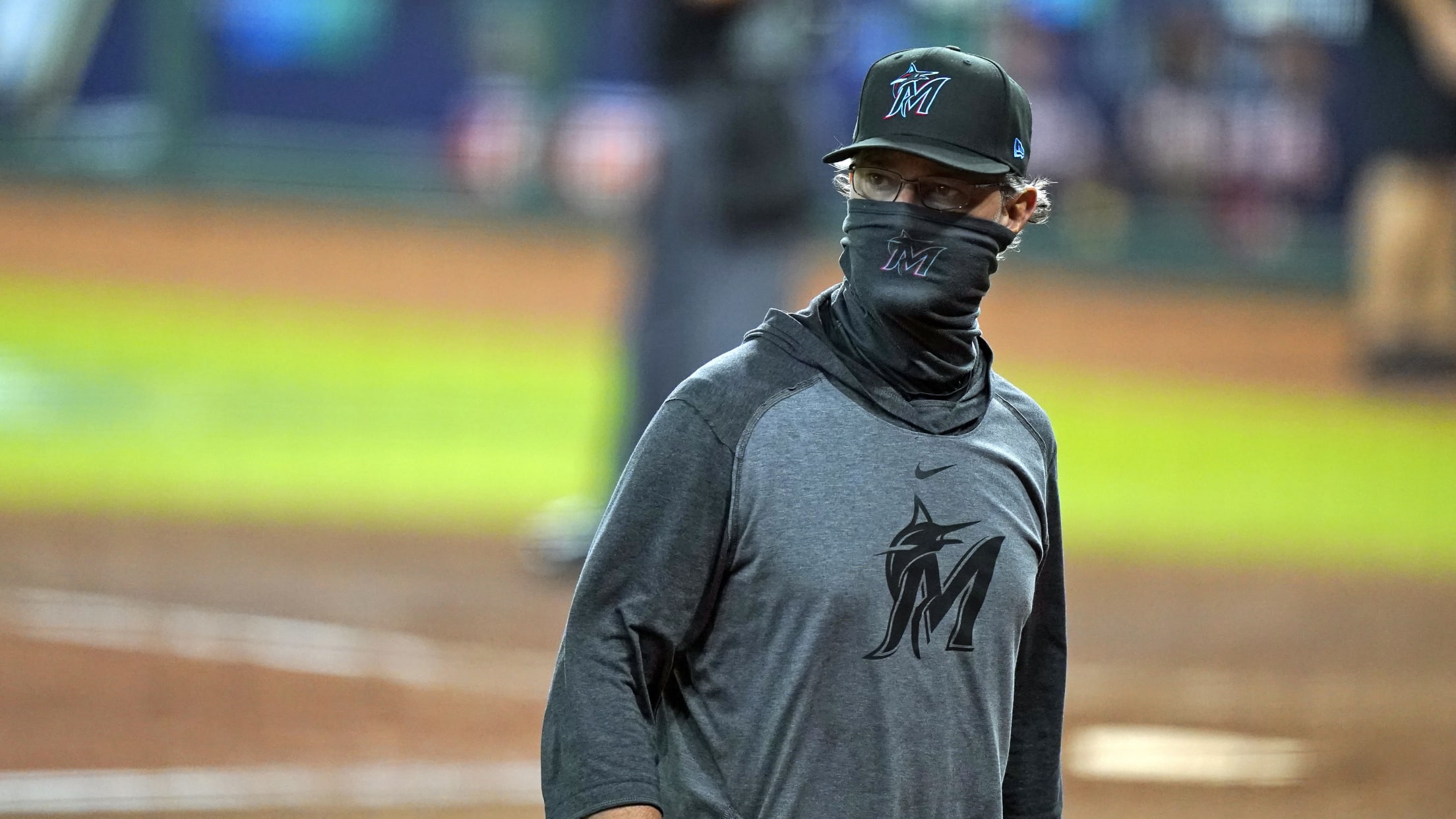 A constant in an otherwise unpredictable 2020 season for the Marlins was manager Don Mattingly, who was calm and even-tempered in the face of adversity. The Marlins certainly faced their share in their hectic yet magical shortened season. On Thursday, Sporting News recognized Mattingly for leading the surprising Marlins to
A constant in an otherwise unpredictable 2020 season for the Marlins was manager Don Mattingly, who was calm and even-tempered in the face of adversity.
The Marlins certainly faced their share in their hectic yet magical shortened season.
On Thursday, Sporting News recognized Mattingly for leading the surprising Marlins to the postseason by naming him National League Manager of the Year.
Mattingly becomes the third skipper in franchise history to be recognized for the award by Sporting News, joining Fredi Gonzalez (2008) and Joe Girardi ('06).
The voting was conducted in a survey of the 15 NL managers, with Mattingly narrowly edging Dave Roberts of the Dodgers.
• 5 key moments from Marlins' memorable '20
In his fifth season at the helm in Miami, Mattingly guided the Marlins to a 31-29 record, the franchise's first winning season since 2009. The organization also reached the postseason for the first time since '03.
The Marlins finished second to the Braves in the NL East, which guaranteed them a place in the playoffs. The top two finishers in each division, along with two Wild Card teams, qualified for the postseason.
In the first round, the Marlins swept the Cubs in their best-of-three NL Wild Card Series at Wrigley Field. But Miami was swept in its best-of-five NL Division Series against Atlanta at Minute Maid Park in Houston.
After enduring back-to-back last-place finishes from 2018-19, the Marlins were given little chance to finish out of the NL East cellar in '20. Yet, they made it to the postseason, a remarkable achievement after going 57-105 in '19.
"I think there was improvement in a lot of areas with our process and how we game planned and what we were trying to do," Mattingly said during the playoffs.
Mattingly helped hold the team together through a COVID-19 outbreak, which landed 18 players on the injured list in the first week of the season.
The Marlins ended up making 174 roster moves and used 61 players.
"He's a great person," Marlins shortstop Miguel Rojas said. "He's a great human being before being a baseball player or a manager. The communication that he has with the players, the confidence that he gave the players is unbelievable."
In the abbreviated 60-game season, Mattingly surpassed Jack McKeon as the franchise's all-time wins leader. McKeon went 281-257, and Mattingly is at 307-399.
The Marlins now feel they have the necessary organizational depth to begin sustainable winning in South Florida.
"At the end of the day, this is just the beginning of where we're going to go," Rojas said. "I feel like this organization, the things we're doing here are going to be sustainable for a long time."